What are the limits of your content insurance?
When you purchase home or renters' insurance, it includes coverage for your personal property. This content insurance applies to your possessions, even if they're temporarily out of your home, such as a laptop. The content insurance can also apply if you bring items with you while you travel.
In Ontario, the average household pays around $140 a month in home insurance. There are a number of factors that affect the cost of insurance — such as the size of your home and the value of the contents inside it — so it's important that you take stock of your possessions to determine their value.
Be aware that content insurance has a maximum payout. You can find out what this amount is by reviewing your policy or speaking with your provider.
The coverage for your contents is generally around 70% of your home's total insurance coverage. Once you take a look at the valuable items around your home, you might be surprised by their collective value. Knowing what coverage you have in place will help you determine what additional insurance you might require to recoup more of your belongings' value if anything is stolen or damaged.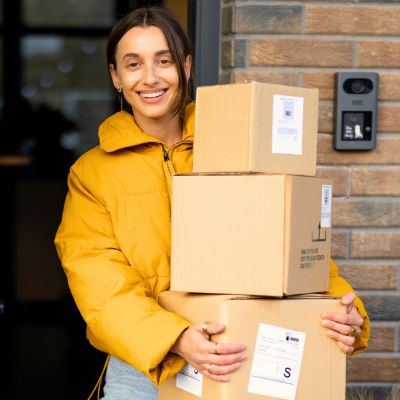 Shopping online? Let Capital One Shopping find and apply the best coupons for you. No hassle, just savings. Install now, save always.
Learn More
What valuables do you have that might need coverage?
Take an inventory of your property, especially those items that are rare and have high value. This will help you determine how much coverage you need, and provide a useful record if there ever is an insurable incident.
It's a good idea to review your property once a year to ensure you have a proper account. An easy way to do this is to film a walkthrough of your home, capturing any important items as you do.
You might not initially realize that certain things can benefit from additional insurance, also known as endorsements. For instance, if you have an expensive or customized bicycle, it's a good idea to get additional coverage for it.
You will want to pay particular attention to jewelry, artwork, collector's objects like rare comics and coins, fur coats and other valuable items. These need to be catalogued in order to accurately gauge your insurance requirements.
The more detailed the record of your high value items is, the better off you will be if they need to be replaced. This also helps your insurance provider determine how much extra coverage you require.
If possible, keep a record of the provenance of these items. Provenance is a record that helps to prove ownership of an object, especially a work of art. This allows appraisers to confirm the authenticity of the item in question. If an item has a serial number, record it and give it to your insurance provider. This can apply to electronic devices, musical instruments, bicycles and other items of value.
How much additional coverage do you need?
If your items have a high monetary value, they need to be regarded as investments, rather than simply objects. You want to make sure that should a loss occur, you don't lose the total value of your goods.
The assessed value of your personal possessions will determine their replacement cost. You may have to have the items professionally appraised to determine their replacement value. This will dictate how much additional coverage you will require.
Once you've catalogued your belongings, your insurance provider will be able to help determine the additional coverage you require. If you don't purchase a rider or endorsement for your high value property, you will not be able to recover the full value of all your belongings, should a theft or accident occur.
When it comes to property insurance, it's nice to know that your items are protected against certain losses. But sometimes this coverage isn't enough. If you have items of high value, be sure to speak to your insurance provider to determine what optional coverage you require.
Sponsored
Automatically apply coupon codes for free - it's kinda genius
Capital One Shopping's browser add-on automatically applies coupon codes as you shop online. It also alerts you whenever there's a better deal available from another retailer. It's absolutely free – plus it takes only two clicks to install.
Add the Capital One Shopping browser extension today and start earning discounts of up to 50% on the things you already buy. Your bank account will thank you