What's turning people off?
Consumers say they're eager for digital life insurance options that will help them secure this all-important coverage.
While 90% of Canadian households are currently underinsured — and 33% have no life insurance at all — 52% say they would get a life policy if the process were online, according to a 2020 survey by PolicyAdvisor.com, a Canadian insurtech.
"The life insurance industry, unfortunately, has not kept pace with the times," says PolicyAdvisor's CEO Jiten Puri. "The process continues to be such a black box."
"Just trying to uncover what product, what price, which company you should consider seems like a particularly complex process for consumers," he adds. "And then — last but not least — it seems to take forever. "
That's where PolicyAdvisor comes in. As an independent marketplace, it offers instant quotes using a proprietary algorithm that scans through thousands of products from more than 20 of the largest insurers to offer data-backed recommendations on the right life insurance policy for you.
The numbers speak for themselves. Since it was launched in 2019, PolicyAdvisor has quoted more than $15 billion in life insurance policy options, helping Canadian families seek financial protection as they navigate through the current health and financial crisis.
PolicyAdvisor's process is quick, convenient, transparent — and while they are a digital-first broker, surprisingly human.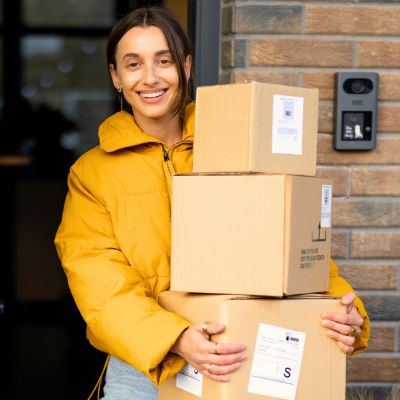 Shopping online? Let Capital One Shopping find and apply the best coupons for you. No hassle, just savings. Install now, save always.
Learn More
What makes buying insurance so hard? Every year, millions of Canadians search for life insurance online, according to PolicyAdvisor's research, but only a small fraction buy their policies that way.
Why? Because life insurance (like all other types of insurance) is structured around risk mitigation, the process by which insurers lessen their risk through intensive and diligent underwriting.
And what better risk mitigation than engaging in multiple in-person meetings with an adviser, who is incentivized to sell you the biggest, most expensive policy from the single insurance company that he represents.
Once you get past this, and complete the paper documentation, the underwriting process takes another two months, including medical exams and health and lifestyle questionnaires.
Enter PolicyAdvisor, an insurance adviser that uses technology to take the pain out of the insurance buying process, figuratively and literally. For a long time, Puri says, if you wanted to buy life insurance without going through the ordeal of a medical exam, you had to opt for high-risk non-medical providers that are considerably more expensive. It doesn't have to be so inconvenient or pricey, Puri says.
How is PolicyAdvisor different? Puri says his company's goal is to transform a needlessly complex and, frankly, broken process into the kind of convenient digital experience that Canadians have come to expect from online companies they buy products from.
And the need to make life insurance more accessible and transparent has become acutely urgent during the COVID pandemic, Puri says, when Canadians' health and finances have come under unprecedented threat.
To this end, PolicyAdvisor has designed state-of-the-art digital tools that allow you to go from a Google search to an approved application in a matter of minutes.
"PolicyAdvisor is an online education, engagement and fulfillment platform," Puri says. "Consumers come here and educate themselves on their options and review that information on their phone or laptop on their own time."
How it works
Here's what finding coverage through PolicyAdvisor looks like.
You answer a few questions about your age, health, lifestyle and coverage needs.
PolicyAdvisor's proprietary algorithm scans thousands of products instantly generate a personalized list of the lowest rates from more than 20 of the largest Canadian insurers.
If you can't decide which quote suits you best, PolicyAdvisor offers comparison tools, informative articles and knowledgeable insurance brokers, who can help you find the right policy for your needs.
"We bring down barriers for the consumer so they can transparently see what's available or what fits their budget," says Puri.
Once you've decided on a policy, PolicyAdvisor will walk you through the application so you can press "submit" with complete confidence.
Getting your policy
Then, for many applicants, the process of a health assessment and coordination with the policy issuer can take place entirely online or over the phone.
That means you could get up to $3 million in term life coverage without ever having to take a medical exam or step out of your home.
That's $3 million worth of financial protection your family could rely on if something were to happen to you.
Of course, if you still crave human interaction or advice, PolicyAdvisor has experts at the ready online or by phone to give you the feedback and guidance you need.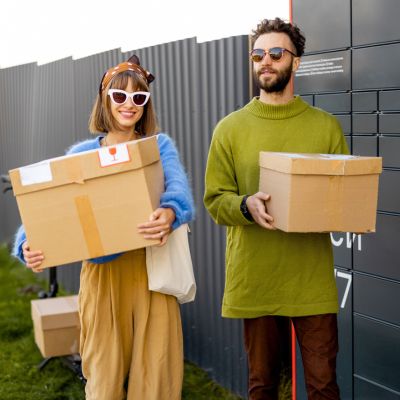 Automatically finds you the best coupons to use
Compares over 1000 merchants to give you the best price
Notifies you when your favorite items go on sale
Learn More
Why can't all life insurance work like this?
Puri says that the biggest barrier to streamlining life insurance lies in decoding the complex products insurance companies offer and identifying the coverage that best suits an individual's unique needs.
PolicyAdvisor's algorithms are therefore designed to scan through thousands of complex insurance documents in a matter of seconds, offering you a transparent comparison and data-backed recommendations.
As with ride-hailing apps like Uber and Lyft, all you need to do is provide basic information and specify your needs, and then PolicyAdvisor will match you with the policies you qualify for.
So why aren't more life insurance companies offering the same experience? Puri says they are out of touch with consumer expectations.
The tools to improve the consumer experience have long been available, he says, but advisers and providers simply haven't made them accessible:
"Within the industry, insurance carriers have long provided advisers with these digitals tools without passing them along to the consumer."
Using technology to streamline the process puts the power back in a consumer's hands. On PolicyAdvisor's site, you can review thousands of different policy options from nearly two dozen insurance providers in seconds.
"All we've done is give the consumer access to tools that were only available to advisers — we're democratizing access to life insurance," says Puri.
Embracing digital keeps it human A digital-first service may seem less personal at first glance, but in fact, it allows you to review and consider all your options — and to purchase life insurance on your own terms.
And you can do it while waiting for the next Zoom call to start or hanging out on the couch on the weekend.
"All that we've done is grant access with a few keystrokes," Puri says.
The thing about life insurance is that, when it's really needed, you won't be around to help your family. That's the hard part.
But finding and applying for the policy? That doesn't have to be hard.
And thanks to PolicyAdvisor, it no longer is.
Sponsored
Automatically apply coupon codes for free - it's kinda genius
Capital One Shopping's browser add-on automatically applies coupon codes as you shop online. It also alerts you whenever there's a better deal available from another retailer. It's absolutely free – plus it takes only two clicks to install.
Add the Capital One Shopping browser extension today and start earning discounts of up to 50% on the things you already buy. Your bank account will thank you