thodonal88 / Shutterstock
We adhere to strict standards of editorial integrity to help you make decisions with confidence. Please be aware that some (or all) products and services linked in this article are from our sponsors.
We adhere to strict standards of editorial integrity to help you make decisions with confidence. Please be aware this post may contain links to products from our partners. We may receive a commission for products or services you sign up for through partner links.
PolicyAdvisor.com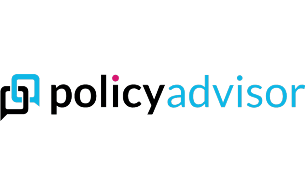 Apply for life insurance ►
Quick Facts
Term and whole life insurance
Mortgage protection insurance
Disability insurance
Critical illness insurance
PolicyAdvisor.com is a digital life insurance brokerage. This company prides itself on providing customers with a quick and easy way of getting life insurance (and more) online. All with the help of the latest technology, intuitive design, and real-world experience.
It's important to realize that PolicyAdvisor.com is not an insurance provider as they do not actually provide the insurance themselves. They are an insurance brokerage. They partner with 25+ of Canada's largest life insurance providers and advise you, the client, as to the best options given your circumstances.
Now, this may sound like it has the potential to be biased, but don't worry. PolicyAdvisor.com puts a lot of emphases on honesty and transparency. Their advisors are salary based and do not receive any commission on sales. So you can rest easy knowing that the advice you are given is genuine and not incentivized by an extra pay raise.
Oh, and did we mention that this is a free service? That's right, there are no fees to use PolicyAdvisor.com.
What do they offer?
PolicyAdvisor.com is most commonly known as a life insurance brokerage, however, life insurance is not the only product they offer. Here are the different types of insurance available through PolicyAdvisor.com.
Life insurance
Life insurance is financial protection for your loved ones and dependents should you (the insured) pass away. It's not mandatory, however, it is a good thing to have especially if you have family members who rely on you for financial support.
There are two types of life insurance that you can purchase.
1.

Term life insurance, which is only for a pre-specified period

2.

Whole life insurance, which does not expire.
Life insurance is available to most people including the elderly or those who suffer from serious health issues. Granted, options may be slimmer for those over 70 or with health complications, but there are still options available.
Get life insurance
Mortgage protection
Mortgage protection insurance allows you to protect any mortgage debt through term life insurance. The life insurance term will match up with the duration of your mortgage's amortization period. Therefore, if you pass away during this period of time, your beneficiary will receive a one-time payment to pay off the mortgage and cover other financial needs.
Get mortgage protection insurance
Disability insurance
Disability insurance comes into play if/when you become disabled due to either an injury or an illness (it's not just for accident insurance). If you are unable to work due to either of these factors, the disability insurance will help by replacing a substantial portion of your monthly paycheque until either 1) you can get back to work of 2) the end of a pre-determined coverage period (whichever comes first).
Get disability insurance
Critical Illness Insurance
If you have critical illness insurance and get diagnosed with a severe illness (as covered in your policy) then you will receive a one-time lump-sum cash payment. Critical illnesses can include heart attacks, cancer, stroke, and more. This will depend on your policy, some of which will cover as many as 25 critical illnesses.
Get critical illness insurance
Children's life insurance
Children's Life Insurance can be purchased for a minor child by either a parent or a grandparent and offers your child lifelong insurance coverage. Children's life insurance with PolicyAdvisor.com is incredibly flexible since, on top of being insurance coverage, it also allows the child to save for their financial goals. The money can be used for expenses such as a down payment on a car, a house, or even an education. Like other savings vehicles, Children's Life Insurance will grow along with them. It never expires and it's tax-sheltered which makes it an attractive alternative to an RESP.
Get children's life insurance
How Does PolicyAdvisor.com Work?
Ready to find a life insurance (or other) policy to suit your needs? Visit PolicyAdvisor.com and click the pink button that says 'Get Instant Quote' on the first page.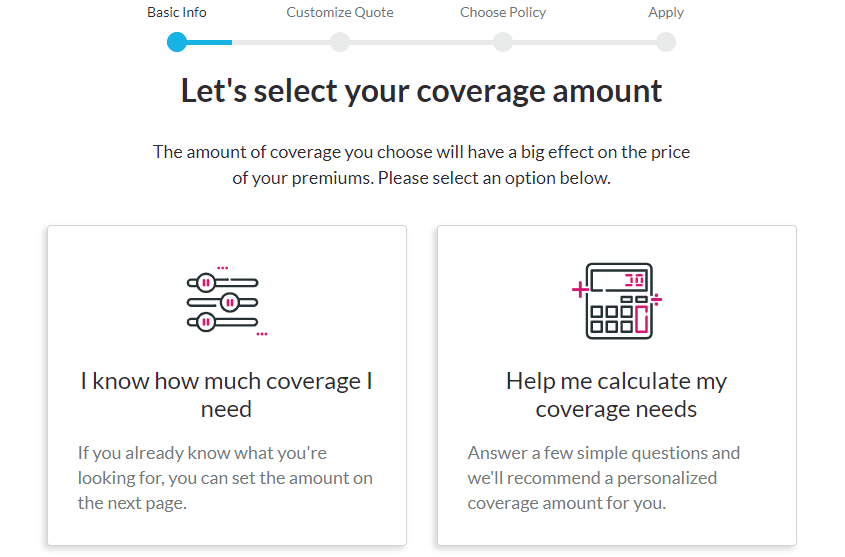 Once you click through you will be directed to a small questionnaire asking information about yourself including:
Male/female
Date of birth
If you smoke
Postal code
Resident/ non-resident of Canada
You will then be asked about how much coverage you need. There is an option to move ahead to the next steps if you know what you want. If you don't know, you can answer a few more questions which will give you personalized recommendations.
At this next point, you will be presented with your options. There is a slider to indicate the coverage amount (which you can adjust to compare) and then several boxes giving you the monthly payments depending on the term (10 years, 20 years, whole life etc.)
If you aren't sure, there is a button you can click to speak to an advisor. When you have made a decision, click next step.
The next step is more personal questions, this time about your health. You will need to know your height and weight and you will be asked about your blood pressure, cholesterol levels, tobacco use, and driving history, family medical history etc.
Once you have completed all these steps you will be asked to sign up to see mutliple quotes which you can then compare to make your decision.
As mentioned above, PolicyAdvisor.com is free of charge to use.
Is PolicyAdvisor.com safe?
When it comes to putting personal information online, you always need to be cautious. That being said, PolicyAdvisor.com places a high value on customer safety and has several security measures in place including:
256-bit encryption
Password Protected Logins
Time-sensitive authentication
Your data is never shared with third parties
Additionally, PolicyAdvisor.com is regulated by the Financial Services Regulatory Authority of Ontario and have scores of 4.9/5 and 4.6/5 with reviews.io and trustpilot.com respectively.
Why should I choose PolicyAdvisor.com
We love how easy they make getting life insurance (or any of their other products). Being able to do the whole process online makes life a lot easier, and even if you struggle, you can consult with an advisor and get expert advice. We appreciate that they have made it simple to obtain life, disability, critical illness and mortgage protection insurance from the comfort of your own home.
We're also a big fan of the fact that PolicyAdvisor.com makes it very clear that there are no biases and that advisors are paid a salary, not a commission for working with specific brands. This adds an important level of trustworthiness and integrity.
The biggest downside of PolicyAdvisor.com is that it is not Canada-wide. At this time, PolicyAdvisor.com is only available to Canadians living in the provinces of Ontario, Alberta, and Manitoba, but they plan to expand to other provinces soon!
Go to PolicyAdvisor.com
FAQs
How does PolicyAdvisor.com make money?

+

PolicyAdvisor.com does not charge for their services because they make their money from the insurance companies they partner with. Again, their advisors are paid a salary, not commission, so you don't need to worry about biases incentivized by money.

PolicyAdvisor.com is a digital business which allows you to do the entire process online, however, if you have a question or need help you can reach out to talk to one of their advisors by phone, email, or live chat.

Can I buy life insurance during the COVID-19 crisis?

+

Now is as good a time as ever, and with 17 of the largest insurance providers in Canada, you can get life insurance, and even access to increased coverage as a result of the corona crisis.
Issuance of coverage is subject to underwriting by the respective insurance company. The final insurance premium is established and insurance coverage offered by the insurance company only after underwriting is completed.