How a GIC ladder works
GICs are a type of fixed investment product. You can lock in your money from 30 days to 10 years. The longer you lock in your money, the more interest you'll get paid. Generally speaking, most people purchase GICs with terms of one to five years.
A GIC ladder is an investing strategy for any investor that wants to diversify their GICs. Instead of buying a single GIC, you would divide your lump sum into five equal parts. For example, if you had $25,000 to invest, you'd buy five different GICs at a cost of $5,000 each.
The critical part of this strategy is to set different terms for each GIC so it would look something like this:
$5,000 - one-year GIC
$5,000 - two-year GIC
$5,000 - three-year GIC
$5,000 - four-year GIC
$5,000 - five-year GIC
When one of your GICs matures (reaches its term), you would reinvest the money, plus the interest, into a new five-year GIC. You could keep this ladder going for as long as you want.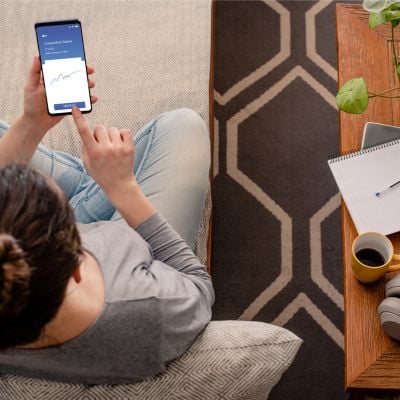 Who should set up a GIC ladder
A GIC ladder is an excellent strategy for people that fall in one of the following scenarios:
You're a conservative investor
You're looking to balance your portfolio with fixed-income investments
You're looking to preserve your wealth
You have a short investment time horizon
You want a higher interest rate compared to a savings account
Why a GIC ladder benefits you
With GICs, you get paid more interest if you take a longer term. That's because you're locking in your money, so financial institutions will reward you for your commitment in the form of higher interest rates.
While there's no denying that a higher interest rate is appealing, it might be difficult for many people to lock in their money over the long term. You can give yourself some flexibility by creating a ladder since you'll have some cash accessible at least once a year. Then, when your GIC matures, you can withdraw it as needed. However, suppose you realize that you don't need the money? In that case, you can reinvest the funds knowing that you'll have another GIC mature in another year.
When purchasing GICs through a Canada Deposit Insurance Corporation (CDIC) member, eligible deposits are insured for up to $100,000. That means that if the financial institution where you purchased your GICs were to go bankrupt, you could get up to $100,000 back if it was invested in GICs. Credit unions also offer GIC insurance, but it would be covered by the regulatory authority overseeing the province or territory.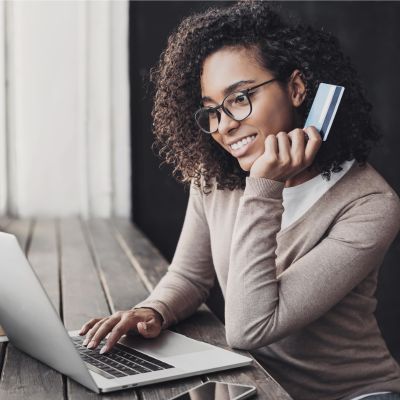 You can take advantage of rising interest rates
What really makes a GIC ladder appealing is that there's no need to guess what direction interest rates are heading. You'd technically be getting the best rates at any given time.
For example, when your first GIC matures, you'd purchase a new GIC on a five-year term. If interest rates have gone up, you'd be able to lock it in. Even if rates dropped when your GIC matured, you would have already locked in the higher interest rates from earlier. It would still be a good idea to purchase a new five-year GIC to keep the ladder going.
The main role of a GIC ladder is to provide you with fixed income in your portfolio. This is perfect for people that want to keep some of their money safe or are looking to preserve their wealth. A GIC ladder also gives you diversification since you're not tying all your funds into a single investment.
Keep in mind that the five-year GIC ladder strategy listed above is just one option. If you have a shorter investment timeline, you could modify it to meet your situation. For example, if you plan on buying a house shortly but are unsure when you will do it, a three-year GIC ladder might make more sense.
The risks of a GIC ladder
While a GIC ladder can make financial sense for many people, there are some potential risks to be aware of.
Even though your principal and interest rate are fixed with a guaranteed-return GIC, you could still lose money due to inflation. For example, if your GIC is paying you 4% annually, but inflation is at 6%, the value of your money has decreased by 2%.
To offset inflation, some people may choose to invest in equity-linked GICs. In this case, your principal investment is guaranteed, but the interest paid has growth potential based on how the markets have performed. While going this route is tempting, there's always a chance that you may not come out ahead compared to a guaranteed-return GIC.
When interest rates were low, many people figured GICs were no longer an important part of their portfolios. However, with interest rates on the rise, a GIC ladder could be an essential part of your investment strategy.
Sponsored
Trade Smarter, Today
With a wide variety of investment chocies, CIBC Edge makes it easy for you to trade how you want, when you want.