Plan your investments
The good news is that a prolonged recession is unlikely.
Kostyk notes that there is currently low unemployment and a demand for employees. Employment has been on the rise for months now. There were 348,000 more employed persons in Canada in February 2023 than in August 2022. That translates to greater job security and more opportunities to increase your income.
Despite this, not all areas are great investment opportunities. With tightening monetary policies, Kostyk said that "growth sectors" aren't always the safest investment choice. Companies that are in a growth stage tend to have more debt and anticipate making profit in the future.
Some tech businesses, for instance, have the potential to be lucrative in the future. However, they also borrowed a lot of money to support themselves. The higher debt load, combined with higher interest rates, mean it's more difficult to sustain themselves financially during these times.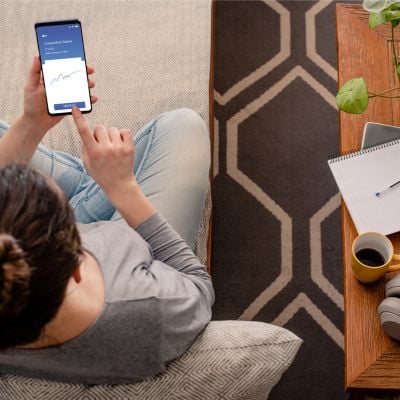 Market trends
Kostyk notes that the markets are forward looking, and this is reflected in prices and valuations.
"Simply put, if it looks like there's trouble ahead, the market will respond negatively. If we are into recession, and the future's looking brighter ahead, the market could start to rally."
If you have an investment plan, Kostyk recommends sticking with it, as eventually the market will bounce back.
You only need to look at historical data to see this in action. Kostyk referenced an RBC study that examined some of the S&P 500's worst nine-month periods since 1970. There was an average investment increase of 31% the following year (based on analysis of 15 slumps).
If you overreact to how the market is performing, you risk losing any progress you may have made.
"The average recession is three to nine months in duration. So in the grand scheme of one's overall investment life plan, it's not all that long," said Kostyk.
How to protect your money
One option to consider is fractional investing. This type of investment allows you to buy a "fraction of a stock to get invested with a lower ticket." Kostyk used the example of Canadian Depositary Receipts (CDRs), which allow Canadian investors to invest in U.S. companies listed on indexes such as NASDAQ's.
While a share of Microsoft might cost you around US$275 on the New York Stock Exchange, a fractional investment will allow you to purchase a CDR for around $25.
You can also look to alternative investments as a way to grow your money. "Hard," or tangible, assets are one subset of traditional investments, and are a great way to diversify your portfolio. They're also favored by some big-name investors such as Bill Gates and Jeff Bezos, who are big investors in farmland. Other hard assets worth considering are art and gold.
Kostyk also points out that areas like hedge funds are also great ways to diversify your portfolio. These create non-market correlated rates of return, which are, as Kosdtyk says, "very attractive to have in place when the public markets are not co-operating."
Another area that Kostyk sees great opportunity in is bonds.
"In most cases, the yields have more than doubled from a year ago."
As always, research the companies or government behind the bond before jumping in, as this will help determine the risk.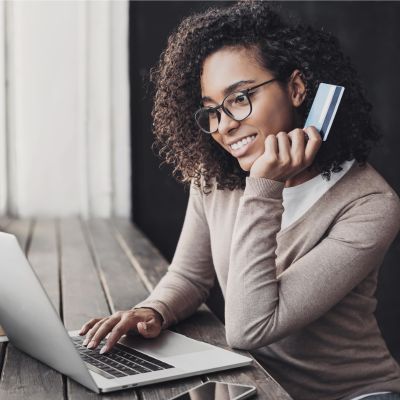 Sectors to invest in
During a recession, certain investments generally perform better than others. "Defensive areas" are intended to protect and grow your money, no matter what's happening in the economy. Some defensive areas are utilities, consumer staples and health care.
There is always risk though. Traditional defensive investment areas also tend to have high debt loads, which can make them financially vulnerable.
Here are four other areas that are generally considered "recession-resilient":
Infrastructure
Railways, telecommunications, refineries and pipelines are some areas that Kostyk sees as safer investments should we enter a recession. These long-term projects are often contract-based, and therefore have predictable revenue streams. They also provide services that the general public is always in need of.
Consumer staples
Defensive stocks, like consumer staples, are reliable and can help weather the storm of recessions.
They're a sound investment choice since demand for things like household goods and hygiene products will usually remain steady. Manufacturers might take a hit during a recession, but they'll likely be able to bounce back quickly.
But Kostyk points out that not all recessions are created equal. This (potential) recession has hit the consumer staple areas and companies in the industry "may not be able to charge all the increased costs on to the consumer."
Basically, be aware that companies in this industry are now making less profit and may not be able to increase prices in order to become more profitable. Since the companies are less profitable, investing in them may not give you the same level of returns the industry normally does.
Health care
With Canada's aging population, this sector is always in demand. "During good times and bad, health is a top priority to people," said Kostyk. "At the most basic level folks typically won't halt the intake of vital prescriptions because cash flows are a bit tighter."
Healthcare ETFs are a great way for people with limited knowledge of the sector to get into the market. ETFs offer a diversified buy, as opposed to putting all your investments in one business' basket.
If you are considering investing in health care, Kostyk recommends going with larger names, and steering clear of small-cap biotech during a recession. Biotech is a growth sector, and as mentioned before, growth sectors typically have more unpredictable growth and high debt loads.
Real estate
Kostyk notes that while it comes with a high price to get into the market, people will always need a home and a place to work. If you have the capital, an investment property can provide you with regular income. On top of this, when you're ready to sell, "regular inflation (or low inventory in certain cases) often has a way of appreciating the underlying property value."
Sponsored
Trade Smarter, Today
With a wide variety of investment chocies, CIBC Edge makes it easy for you to trade how you want, when you want.