How does the Canada learning bond work?
The Canada Learning Bond helps lower income families by contributing money to a child's Registered Education Savings Plan (RESP). These are savings accounts that help you save money for full- or part-time programs following high school. The interest earned on savings in an RESP is tax-free, and you can contribute to a maximum lifetime contribution limit of $50,000.
If your child is eligible for the CLB, the government of Canada will contribute a maximum of $2,000 to their RESP. Your child will receive $500 in the first year of their eligibility and $100 for every subsequent year in which they are eligible, up to and including the year they turn 15.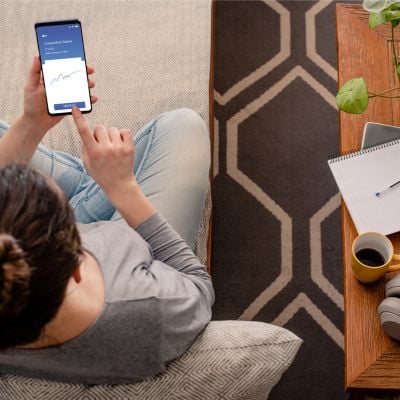 Who qualifies for the CLB?
In order to qualify for the Canada Learning Bond, a child must be from a low-income family, be a Canadian resident, have a Social Insurance Number (SIN), be named in an RESP, and have been born after 2004.
To qualify as a low-income family, a few factors are considered. These include the adjusted income of the child's primary caregiver and the number of children in the family.
The adjusted income is your net income combined with your spouse or common-law partner's, minus the Universal Child Care Benefit (UCCB) and Registered Disability Savings Plan (RDSP) income you may have received. If you paid back any of the UCCB or RDSP, this will be taken into account when considering eligibility for the CLB.
For a family with one to three children to be eligible, your adjusted net income for 2021 must be less than or equal to $49,020. Beyond that, the greater number of children you have, the higher your income can be, but the amount contributed to each child's RESP will remain the same.
If you have more than one child, consider opening a Family Plan RESP. This allows you to contribute individually for each of your children, but any unused amount by one child can potentially be transferred to the other.
Applying for the Canada Learning Bond
In order to apply for the Canada Learning Bond, you must have a few things in place:
You or the individual subscribing for the CLB must have a Social Insurance Number. If a child is with an agency, you will require the Business Number
The child must have a SIN
The child must have a Registered Education Savings Plan account. This account must have been opened by a participating RESP promoter.
If you have already opened an RESP account for your child, and you aren't sure if they're receiving the CLB, be sure to speak with your RESP promoter.
When opening a new RESP, ensure that the account is eligible for the CLB. While you're at it, it is worth checking that there are no fees associated with opening or operating the RESP account. The Government of Canada offers a list of helpful questions to ask your RESP promoter to ensure the account is right for you.
After you have opened the RESP and applied for the CLB, be sure to check that the benefit has appeared in your account. If you have any questions, contact your RESP promoter as soon as possible.
Your child's RESP will remain open until the end of the 35th year following its opening. If your child does not take part in a post-secondary program in that time, the RESP will be closed. Any money that you contributed to the RESP will be returned to you, while any grants or benefits provided by the government will be returned to them.
The interest that your contributions earned can be used in the following ways:
It can be returned to you
It can be transferred to your or your spouse's RRSP
It can be transferred to your child's Registered Disability Savings Plan
It can be gifted to an educational institution you have designated
TIP: You don't need a bank account to open an RESP.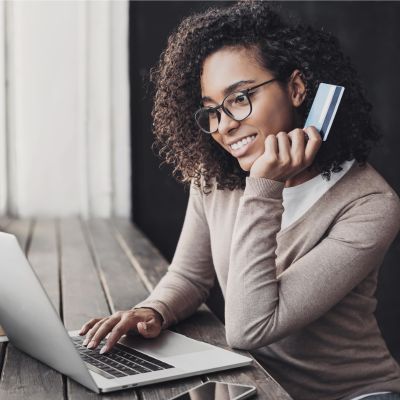 Is the CLB taxable?
While you are contributing money to the RESP, any money invested is tax-free, including the CLB contributions. Any interest accrued by the RESP will be taxable when it is withdrawn by your child. Given that students generally have lower incomes, it usually remains tax-free.
If there is any unused amount in the RESP, the amount that you contributed will be returned to you tax-free. Any interest that has been earned will be returned to you, but it will be taxed. This will be taxed at your regular income level, plus 20%.
It's never too late to invest in your child's future. An RESP can help save money for your child's education, and if you are part of a lower-income family, you can take advantage of the Canada Learning Bond.
Sponsored
Trade Smarter, Today
With a wide variety of investment chocies, CIBC Edge makes it easy for you to trade how you want, when you want.