Hedge fund evolution These days, financial professionals note, most hedge funds cast a much wider net. They expose investors to tried-and-true assets like stocks, bonds and mutual funds, but also to real estate, currency, technology and riskier bets like derivatives and distressed companies.
While retail investors can buy shares in some of the world's largest hedge funds, like BlackRock and Invesco, on the stock market, investing directly in a hedge fund typically requires you to be an "accredited investor."
In Canada, that term applies to more than 20 different personal financial scenarios. The most common includes holding assets of more than $5 million or earning a gross income of more than $200,000 annually for two years in a row — and expecting that income to grow during the current calendar year.
By offering exclusively to accredited investors, who can occasionally afford to take losses, hedge funds are able to invest aggressively. That can lead to eye-popping risks and commensurate returns, like when Scion Capital, the hedge fund managed by Michael Burry, shorted the U.S. housing market in 2008 and wound up earning his investors a reported US$700 million.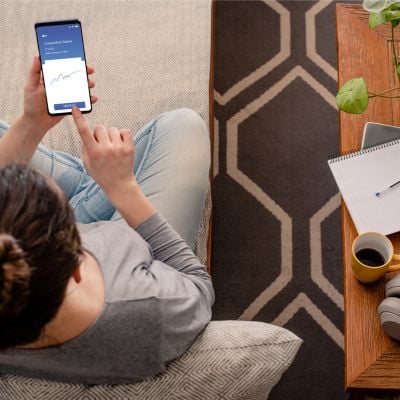 Less liquid, less transparent, and sometimes higher fees In addition to the complexity of some hedge fund strategies, financial managers say there are other potential drawbacks for investors new to the space.
Unlike mutual funds and other exchange-traded equities, hedge funds don't let you retrieve your capital whenever you like, making them somewhat illiquid. They also don't have to report their dealings to the public in the same way stocks and mutual funds do, so getting accurate information on a fund's performance can be a challenge.
Committing to a hedge fund can also mean paying some steep fees. Hedge funds have typically operated on a "two and 20" approach, meaning you'll pay a management fee equivalent to about 2% of the assets under management and a "performance fee" of around 20%. But most hedge funds won't require you to pay a performance fee unless your returns exceed a predetermined benchmark.
Hedge funds can expose you to a level of excitement and ingenuity most investors never catch a whiff of, but the risks involved can be gut-wrenching. Just remember that you'll be teaming up with investors whose careers are made by hitting upper-deck home runs. You have to expect, and be comfortable with, the occasional strike-out.
Sponsored
Trade Smarter, Today
With a wide variety of investment chocies, CIBC Edge makes it easy for you to trade how you want, when you want.