Breaking down the 60/40 portfolio
The percentages in a 60/40 portfolio refer to the investor's asset allocation: Investors put 60% of their money into riskier investments, like stocks. The other 40% goes into traditionally safe investments, like government bonds.
This division of assets was originally designed to help investors protect their portfolios from the market's volatility, while putting them in a good position to grow their money at a rate faster than inflation.
Advisors suggested over the years that investors rebalance their portfolios every year to maintain the 60/40 split. Say bonds went up in value the year before — individual investors should reallocate some of their money into stocks to ensure they're back to the right mix.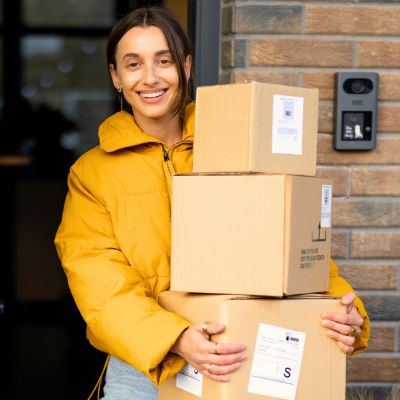 Shopping online? Let Capital One Shopping find and apply the best coupons for you. No hassle, just savings. Install now, save always.
Learn More
Diminishing returns
For decades, financial advisors pushed this as the perfect balance, especially for a retirement portfolio.
However, current market conditions may actually slow your portfolio's growth right now. With interest rates set to remain historically low for the next few years, a 40% investment in bonds is unlikely to outpace rising inflation — which means those bonds will drag down a portfolio's overall performance.
That's not to say bonds can't be a valuable addition for a certain investor's portfolio. In fact, Vanguard Canada released a report this fall suggesting analysts aren't keen to give up the balanced portfolio just yet. Even with inflation as a growing concern, they're loath to throw out this time-tested strategy.
But many advisors argue bonds should no longer account for nearly half of the everyday investor's portfolio. They argue investors can look to other relatively safe bets, like blue-chip stocks and low-volatility exchange-traded funds, or ETFs. What really matters, experts say, is your financial goals.
New strategies
It's not just the 60/40 portfolio that's going out of fashion. Advisors are increasingly steering clear of following hard-and-fast rules in general.
With more sophisticated tools to analyze a client's risk tolerance and to allocate a customized portfolio, Tehranchian says those rules of thumb simply aren't necessary anymore.
"These days, we have the technology and the tools available to do a much more detailed analysis for each client," she says. "And then based on that more detailed analysis, we're able to provide a customized portfolio that is not a cookie cutter portfolio like it used to be."
These more personalized approaches mean clients walk away with a portfolio that reflects their reality rather than some idea of what their planner thinks their life should look like.
Which is much more effective, given that not everyone fits the mould or expectations of their age or income bracket.
Tehranchian says she works with financially conservative 20-somethings and 85-year-olds who forcefully reject investing in fixed income like bonds. Portfolios should reflect more than just someone's age — other factors like their family situation, liquidity needs, estate plans, tax liabilities, income and financial goals must be considered as well.
"When you go to a financial planner, they need to know the full picture, because all of these things impact each other," says Tehranchian. "It has to be holistic to work."
Sponsored
Automatically apply coupon codes for free - it's kinda genius
Capital One Shopping's browser add-on automatically applies coupon codes as you shop online. It also alerts you whenever there's a better deal available from another retailer. It's absolutely free – plus it takes only two clicks to install.
Add the Capital One Shopping browser extension today and start earning discounts of up to 50% on the things you already buy. Your bank account will thank you