There is no perfect time to start a business
"If somebody is eager to start a business, it shouldn't matter if it is today, tomorrow, or in three years," says Vaughan-based Mike Kaufmann, who founded Squat6Stands during the pandemic.
Kaufmann makes home gym equipment that fits small spaces. His business shot up during a time when gyms were shut during the pandemic lockdowns.
"Looking back two years ago, if I didn't start it, I don't know what I would have been doing by now. So I'm super glad that I took that risk."
Even when Kaufmann is experiencing a "slowdown" due to changes, he is still selling "a lot" of racks and fitness equipment.
"Sales are still steady, and I'm super happy again that I can get a good Canadian product out the door," he added.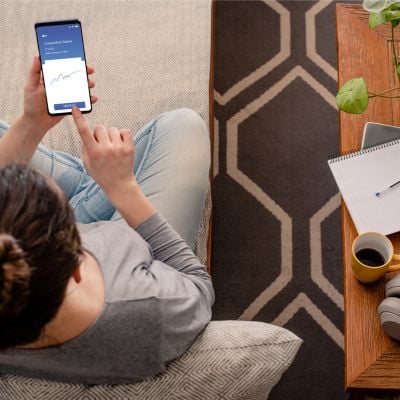 Focus on the idea, not the time
Alex Norman, an angel investor and the managing director of TechTO agrees that "there is never a perfect time to launch a new business."
"You should launch one when you have an idea you believe is worth pursuing, and when you have the means to pursue it," adds Norman.
Nikola Gradojevic, professor of finance at the University of Guelph, says even during "war times" there exists legitimate businesses that thrive.
"It is never unwise to start a new business, especially if one has an original idea or a smart business model that might generate stable cash flow," the professor added.
Remember which sector will be hit by a bad economy
Timing may not be a key factor in the success of a business, but not all industries are created equal. Norman says any product or business which relies on significant disposable income should be avoided in times of inflation.
A Leger poll of 1,515 Canadians — taken between March 11 and March 13 — found that some three-quarters of respondents said that they plan to cut spending on household items and eating out.
"That is where people usually cut back spending first. For example I would avoid launching a high- end restaurant right now," Norman said.
Norman also said that the product sold during these times should be of an "immediate measurable benefit" and be focused on cost savings to customers.
"If you are selling something that relies on a long-term investment and significant disposable income it may make it harder to be successful," he added.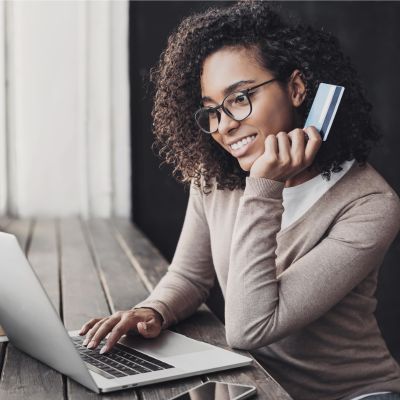 Are there certain sectors to aim for?
When asked if a sector matters, Gradojevic says, "I would not stick to a particular sector, although managing food, energy and human resources appears to be gaining importance at the moment."
"I have seen wonderful ideas that did not look trendy when they popped up, but they ended up extremely popular," says Gradojevic.
"I am always fond of innovative ideas that serve local (regional) markets and bring the community together. This can be a sort of specialized service or an e-platform where local entrepreneurs could exchange ideas and collaborate."
There are always going to be opportunities
Bad or good times, there are opportunities for those who are savvy enough to spot the trend or fully understand what's needed in the market.
Zoom, for example, saw even more growth after its "unprecedented" 2020 due to the pandemic. Zoom's Q1 total revenue reached $1,073.8 million, up 12% year-over-year.
"In one of my interviews at the time (May 2020), I advised investors to purchase stocks of video conferencing companies such as Zoom and that happened to be a good pick," Gradojevic said.
Starting a new business might be smart in time of inflation
A July Statistics Canada report showed that the country's inflation rate rose to 8.1% last month, the fastest annual increase since 1983. It's not only impacting Canada, but countries around the world.
For Gradojevic, this adds another reason why people should start a new business. "In high inflation times, generating additional income is a must. Relying on a steady salary that receives the annual increment of 1%, while the inflation rate is 10% is a losing battle," he said.
There are advantages in starting a business in uncertain times
Norman, meanwhile, sees advantages in starting a new business in an "uncertain" economy.
Some of the advantages include:
Start-up and running costs are usually lower.
As demand falls, rent for storefronts, offices and storage often decreases, reducing costs.
Usually, the hiring process becomes easier
For many people their personal opportunity cost of starting a business may be lower.
Tips for entrepreneurs
In the end, starting a new business also requires a resilient mindset.
Gradojevic urges people to find "joy" in their business model, which will help them stay committed to their journey.
Norman believes that the new hopefuls should have access to other business people "they can talk to on a regular business."
A group of other entrepreneurs that just launched a business can be a helpful support group and resource. Norman also advises new business owners to get used to setting short-term goals, and measuring progress against them. Creating a daily routine that includes breaks is also key.
It is also important to incorporate "healthy habits and activities that they know will help them relieve stress," like regular exercise, meditation, journaling and finding time for hobbies in order to disconnect from work.
"Remember: there are rarely any shortcuts or free lunches, and find joy in what you do, regardless of the final outcome," says Gradojevic. "Sometimes, it takes a learning curve of a few failures before you hit a jackpot."
Sponsored
Trade Smarter, Today
With a wide variety of investment chocies, CIBC Edge makes it easy for you to trade how you want, when you want.