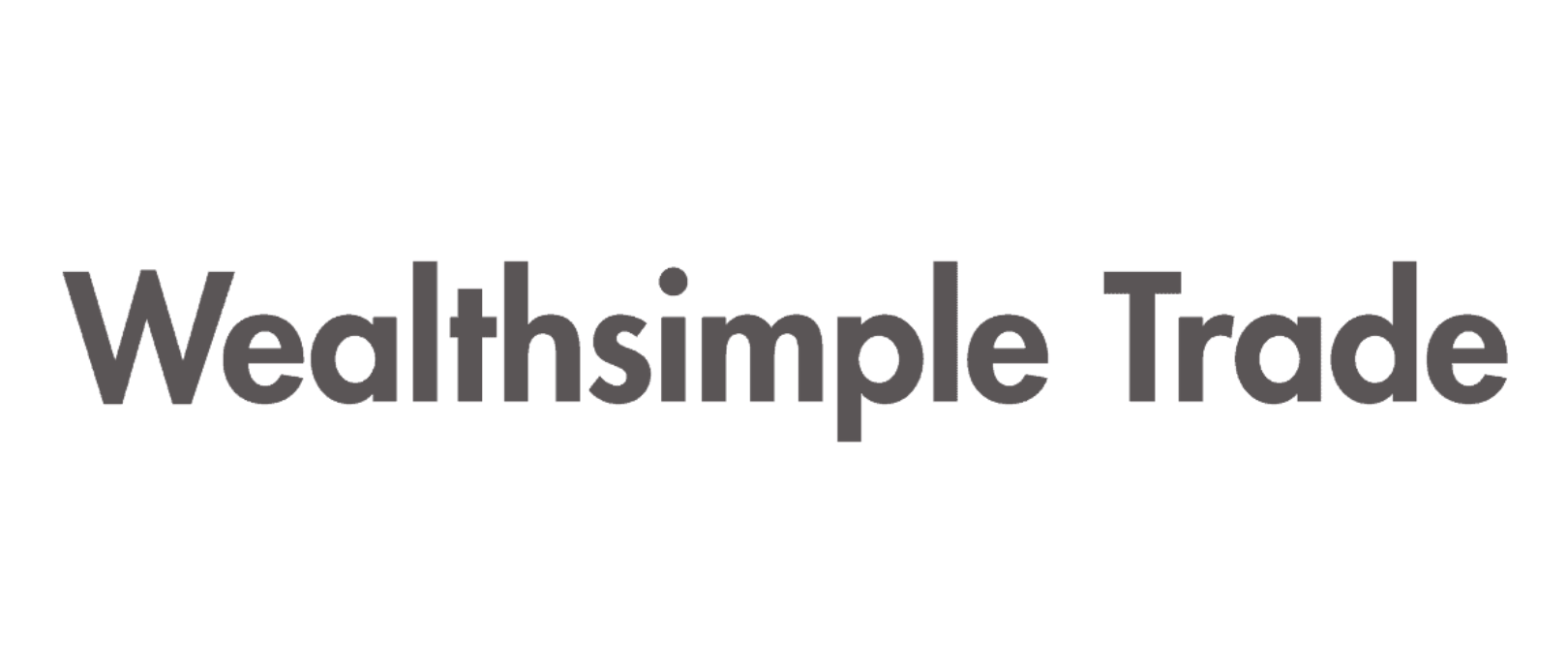 Wealthsimple Trade review
Wealthsimple / Wealthsimple
We adhere to strict standards of editorial integrity to help you make decisions with confidence. Please be aware that some (or all) products and services linked in this article are from our sponsors.
We adhere to strict standards of editorial integrity to help you make decisions with confidence. Please be aware this post may contain links to products from our partners. We may receive a commission for products or services you sign up for through partner links.
Unlimited commission-free trading
No account minimums to open an account
Investing in Canadian-listed ETFs and stocks
Investors at most discount brokerages get dinged with trading fees every time they buy and sell a stock or ETF. These fees can be as high as $9.99 per trade. That discourages many self-directed investors from rebalancing their portfolio as often as they should, or from putting small amounts of money into the market when they contribute to their investment accounts.
Wealthsimple Trade solves that problem by allowing clients to trade stocks, exchange-traded funds (ETFs), and cryptocurrency (with Wealthsimple Crypto) for free. That means you can buy as little as one share of stock, or one unit of an ETF, with the small amount of cash you have in your portfolio.
*New: Wealthsimple Trade clients can now purchase fractional shares from a select list of companies, including Shopify, Tesla, Netflix, Apple, and Amazon.
Read on to find out how Wealthsimple Trade is making self-directed investing even easier.
About Wealthsimple Trade
Wealthsimple Trade is Canada's answer to Robinhood. It's a commission-free stock and ETF trading platform where clients can build their own investment portfolio on the cheap.
Wealthsimple Trade is for self-directed investors – not to be confused with Wealthsimple Invest, which is a robo-advisor platform. Wealthsimple Trade clients do not have access to advice or model portfolios – they're on their own.
How Wealthsimple Trade works
Wealthsimple Trade is for self-directed investors. It's a platform that investors can use to buy and sell stocks and ETFs, similar to what's offered by the best discount brokerages in Canada. All you have to do is download the app onto your phone or tablet or access the trading platform via your desktop computer.
Once you find a stock you're interested in, you can add it to your watchlist feature. When you're ready to buy, the stock is yours with just a couple of taps on your phone. Selling a stock is just as straightforward.
One thing to note: if there's a hot stock that you might want to buy, make sure you have enough money in your trading account, as it can take up to three days to transfer money from your linked bank account to your Wealthsimple Trade account.
Wealthsimple Trade fees
There are no fees for trading on Wealthsimple Trade. It's $0 to open or close accounts, buy and sell ETFs, stocks, or cryptocurrency, withdraw funds, or receive electronic statements. Even if your account is inactive, there are no fees!
Key Features
Commission-free trading: It's Canada's first and only commission-free trading platform. You can buy and sell thousands of stocks and ETFs on major Canadian and U.S. exchanges.
Diverse accounts to fit your financial goals: Wealthsimple Trade supports RRSP, TFSA, and non-registered accounts – with a promise of more account types available in the future.
Seamless sign-up: Just download the Wealthsimple Trade app and tap "Get Started." Or sign up via desktop.
No account minimums: Start trading with as little as $1.
Mobile app: Trading has never been easier with the Wealthsimple Trade app. Search and track stocks easily with your watchlist, and trade with just a few taps on your phone.
Transfer fees covered: Plus, Wealthsimple Trade will reimburse an outgoing administrative transfer fee of up to $150 on investment account transfers valued at more than $5,000.
Pros
Commission-free trading
Mobile accessible
Choose from thousands of stocks and ETFs from Canadian and U.S. exchanges
Accounts are CIPF-protected for up to $1,000,000
State-of-the-art security
Excellent for new investors who want to start self-directed online investing without worrying about fees
Fractional shares
Cons
Limited account offerings
Lacks research/resources for investors on individual assets
Stock quotes are not updated in real time. There is a 15-minute delay
Clients must pay $3/month for instant deposits ($1,000 limit every three days) and real-time quotes
How does Wealthsimple Trade compare?
Compared to other online brokerages in Canada, Wealthsimple Trade is a one-of-a-kind trading platform. It's the first and only commission-free trading platform in Canada, which means you can buy and sell stocks and ETFs for free. Most discount brokerages – like the ones affiliated with Canada's major banks – charge $9.99 per trade. Questrade, our top online broker, does offer free ETF purchases, but its clients pay $4.95-$9.95 (1c/share) to sell ETFs and to buy and sell stocks.
Wealthsimple Trade vs. Questrade
Fee-conscious investors will most closely compare Wealthsimple Trade with Questrade – the king of low-cost DIY investing and our top choice for the best online brokerage in Canada. If you want an in-depth comparison, we've already pitted Questrade vs. Wealthsimple Trade. But here are the highlights:
Account options: Questrade is a more robust online brokerage that allows investors to open a wide array of accounts, such as RRSPs, TFSAs, non-registered accounts, LIRAs, Corporate and Joint accounts. Wealthsimple Trade only offers RRSPs, TFSAs, and non-registered accounts.
Investment options: Questrade clients can trade stocks, ETFs, options, over-the-counter securities, and even IPOs in their accounts. Wealthsimple Trade clients have access to thousands of stocks and ETFs traded on Canadian and U.S. stock exchanges, but clients cannot trade options, OTC securities, or IPOs. However, you can invest in cryptocurrency on Wealthsimple Crypto using the Wealthsimple Trade App — something that's not available on Questrade.
Foreign exchange: Questrade clients can hold both Canadian and US dollars in their registered accounts (RRSP and TFSA), meaning they invest in US-listed stocks and ETFs with their US dollars instead of having to pay a fee to convert their Canadian currency. Wealthsimple Trade doesn't offer USD accounts and it primarily makes money from the 1.5% currency conversion fee charged on Canadian to US dollar conversions (and vice versa) that are required to trade US-listed securities.
| - | Wealthsimple Trade | Questrade |
| --- | --- | --- |
| Account options | RRSP, TFSA, Non-registered | RRSP, TFSA, RESP, cash and margin accounts, LIRA, corporate, forex, CFDs |
| Investment options | CAD/US-listed stocks and ETFs, and cryptocurrency using Wealthsimple Crypto | Stocks, ETFs, mutual funds, forex, bonds, GICs, precious metals, IPOs |
| Forex | No | No |
| Customer service rating | 7/10 (Needs improvement) | 9.5/10 (or "Excellent") |
| Learn more | Visit Wealthsimple Trade | Visit Questrade |
The bottom line: Wealthsimple Trade stacks up well against Questrade for fee-conscious investors who don't mind a no-frills trading platform. But given its limitations, including the lack of real-time quotes and market research tools for basic users, Wealthsimple Trade is not a platform for sophisticated investors and day traders.
Signing up for Wealthsimple Trade
Opening an account is as straightforward as downloading the Wealthsimple Trade app on your Apple or Android device and tapping "Get Started." Then follow the prompts, enter your information, and agree to your account documents.
A quick note, existing Wealthsimple clients can skip some of the preliminary questions.
You'll need to enter your full name, email, mailing address, phone number, date of birth, Social Insurance Number, and employment information to get started.
Next, you can fund your account by linking your Wealthsimple Trade account to a chequing or savings account. Remember, there are no account minimums or fees so you can start trading immediately upon funding your account.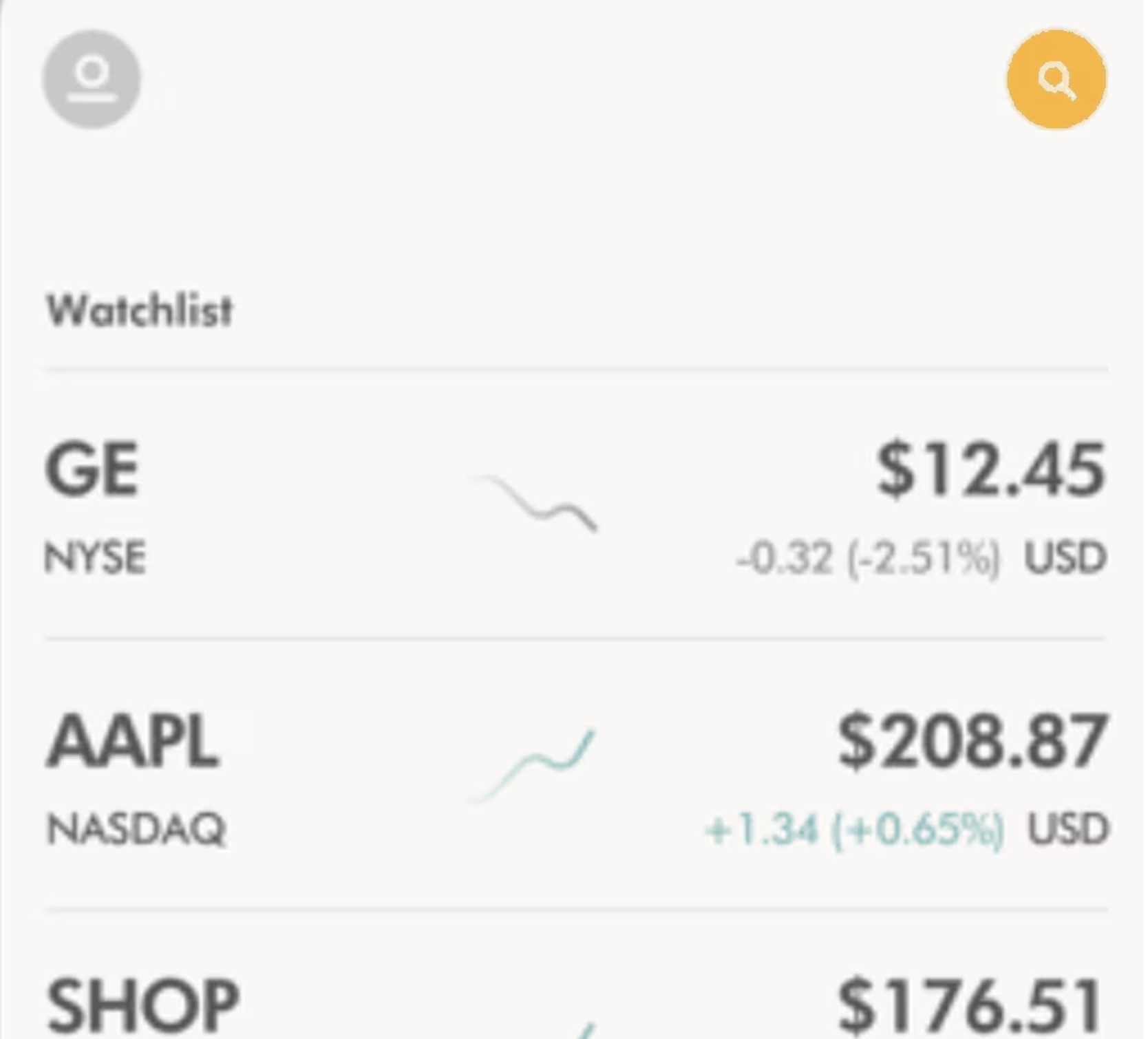 Now, you may want to transfer over existing investments held at another institution, like an RRSP or TFSA at your bank. This process is highly intuitive. Simply enter a few details about the account(s) you wish to transfer, selected the institution from a list of choices, and upload a picture of your latest account statement.
You can transfer funds in-kind – meaning your investments will move over "as-is" without selling any products. Or you can transfer funds in cash – which means your existing institution will sell or liquidate your holdings and then transfer over the cash to Wealthsimple.
Note you can only transfer stocks and ETFs. You cannot transfer mutual funds to Wealthsimple Trade.
Finally, Wealthsimple Trade will reimburse any transfer fees on transfers larger than $5,000.
Is Wealthsimple Trade worth it?
Absolutely! The no-commission structure makes Wealthsimple Trade a fairly risk-free, enticing option for any level of investor, but it's especially ideal for someone who is just gaining the confidence to try their hand at investing. Wealthsimple Trade is ideal for dollar-cost averaging, as investors can make small, frequent contributions without any fees. It's also nice to be able to buy and sell stocks without getting hit with fees that would curtail your freedom to experiment a little.
Our verdict? Wealthsimple Trade is a straightforward, no-frills trading platform that's easy to use and offers no commission fees. There are really no major drawbacks to using it, as long as you exercise the same due diligence and caution you would with any stock-trading platform. If you're just learning how to invest, Wealthsimple Trade is for you.
Finally, if you're a more experienced investor and are looking for a wider range of accounts, such as an RESP, LIRA, or a Corporate account, then go with Questrade, our top-ranking discount broker in Canada. With its low fees, free ETF purchases, and easy-to-use DIY trading platform, it's ideal for anyone looking to build a passive portfolio of ETFs or index funds, and you could save thousands on fees.