The top 10 best day trading stocks 2021
I looked for stocks with the highest trading volume and most bullish indicators (namely positive price momentum) trading on any North American stock exchange. Below you'll find stocks in biotech, technology, energy, healthcare, and household goods.
10 Best Day Trading Stocks

| Rank | Symbol | Exchange | Name | Volume 90-Day Average |
| --- | --- | --- | --- | --- |
| 1 | AMC | NYSE | AMC Entertainment | 135M |
| 2 | MRIN | NASDAQ | Marin Software | 16.5M |
| 3 | ATOS | NASDAQ | Atossa Therapeutics Inc, | 16.7M |
| 4 | UXIN | NASDAQ | Uxin Ltd. | 15.6M |
| 5 | VTNR | NASDAQ | Vertex Energy | 9.9M |
| 6 | VERB | NASDAQ | Verb Technology Co | 9.3M |
| 7 | SGOC | NASDAQ | SGOCO Group Ltd | 5.5M |
| 8 | BTU | NYSE | Peabody Energy Corp | 6.7M |
| 9 | BLIN | NASDAQ | Bridgeline Digital Inc | 6.7M |
| 10 | LEDS | NASDAQ | SemiLEDs Corp | 5.8M |
Best Canadian stocks to day trade now
And, again, using our two metrics of high trading volume and price momentum, let's look at the best day trading stocks in Canada right now:
Best Canadian Stocks to Day Trade Now
| Rank | Symbol | Name |
| --- | --- | --- |
| 1 | BBD.B | Bombardier Inc |
| 2 | BTE | Baytex Energy Corp |
| 3 | ATH | Athabasca Oil Corp |
| 4 | ZENA | ZENABIS GLOBAL INC |
| 5 | BB | BlackBerry Ltd |
| 6 | ARX | ARC Resources Ltd |
| 7 | PQE | Petroteq Energy Inc |
| 8 | ROE | Renaissance Oil Corp |
| 9 | TBP | Tetra Bio-Pharma Inc |
| 10 | GHG | Global Hemp Group Inc |
These 10 Canadian stocks were screened for the highest 90-day trading volume and a price momentum trading indicator (stock price trending higher). It's an eclectic mix of energy, mining, pharmaceutical, cannabis, aerospace, and entertainment. This is just one screen of thousands of possibilities, but this gives day trading investors an idea of the type of stocks that have the potential to be good day trading stocks this month.
The Top ETFs for day trading
Investors aren't just trading meme stocks these days. Exchange-traded funds (ETFs) have also become a hot day trading security. ETFs hold baskets of securities representing a particular sector, strategy, theme, or geographic region.
Sector ETFs can be popular for day trading because instead of guessing which oil & gas company, technology company, or cannabis company to buy, you can simply buy an ETF that tracks this sector.
Here are the top day trading ETFs in 2021:
Top 10 Day Trading ETFs in 2021
| Rank | Symbol | Name |
| --- | --- | --- |
| 1 | XLF | Financial-Select-Sector-SPDR-Fund |
| 2 | IWM | iShares-Russell-2000-ETF |
| 3 | XLE | Energy-Select-Sector-SPDR-Fund |
| 4 | TQQQ | ProShares-UltraPro-QQQ |
| 5 | KRE | SPDR-S&P-Regional-Banking-ETF |
| 6 | SOXL | Direxion-Daily-Semiconductor-Bull-3x-Shares |
| 7 | IYR | iShares-U.S.-Real-Estate-ETF |
| 8 | XOP | SPDR-S&P-Oil-&-Gas-Exploration-&-Production-ETF |
| 9 | USO | United-States-Oil-Fund,-LP |
| 10 | VNQ | Vanguard-Real-Estate-Index-Fund-ETF-Shares |
How to know which stocks to day trade
Day trading should come with a warning label that the probability of success is low and the level of risk associated with speculating on individual stocks is very high. But if you're going to do it, finding which stocks to day trade comes down to two metrics:
High trading volume – This measures the level of activity for a stock, or how often the stock is changing hands. Higher volume indicates more interest in the stock and can also signal potential price movement for it.
Price momentum – This technique looks for stocks with positive price momentum (i.e. stock price has gone up in recent days) in hopes it continues to move in that direction. Conversely, an investor would avoid trading stocks with negative price momentum.
Screening for these metrics can be done easily with one of the best discount brokerages in Canada. But more and more day traders are jumping on trendy stocks without looking too closely at the metrics.
At the beginning of 2021, small companies like GameStop, While AMC still tops the list of most traded stocks in North America, most investors have moved on from the meme stock phenomenon and have gone back to trading "story" stocks like Tesla, Shopify, and Apple. Cannabis stocks and energy stocks have also made a comeback in terms of trading volume, as has the ever-popular Air Canada stock.
Tips on Hhow to start day trading
Day trading stocks is not for the faint of heart. For instance, Wealthsimple generally discourages day trading and warns investors that, "trading the same security within the same day should be done with caution and that participating in this strategy means you are accepting any risk associated with it."
Want to see the thrill (and risk) of day trading in action? The infamous retail stock GameStop (NYSE: GME) debacle is a prime example: The stock began the year trading at $17.25 before taking off to a high of $347.51 on January 27. GameStop then plunged all the way down to $53.50 just a week later, hovered around that price for several weeks, and then proceeded to rally again in March. Talk about volatility.
Also, be mindful of which account you're using to day trade. Trading within your RRSP or TFSA won't lead to any tax consequences; however, any losses incurred can't be used as a capital loss at tax time. And with an RRSP, you'll lose that contribution room permanently. Day trading in a non-registered account will trigger capital gains and losses each time you sell a stock – potentially creating a nightmare when you do your taxes.
Still here and ready to proceed with caution? Okay. Here's how to start day trading:
Pick a trading platform: Day trading can be an expensive hobby, not just with the risk of your stocks losing money but also with trading costs. In the U.S., commission-free trading has exploded in popularity with platforms like Robinhood attracting millions of new users. Here in Canada, we don't have as many commission-free trading platforms. Stick to a commission-free platform like [Wealthsimple Trade] (https://money.ca/links/wealthsimple) where you can limit the damage incurred by transaction fees.

Establish a dollar limit: Day trading is speculating, which is no different than gambling. No one knows the short-term direction of a particular stock. That means, just like stepping foot into a casino, you need to know your limits. Decide an amount you can afford to lose. Day trading shouldn't be your core investment strategy. At most, it should represent 5-10% of your portfolio. The rest should be invested in low-cost, globally diversified index funds or ETFs.

Determine an exit strategy: Trading stocks can be a lot of fun, especially when you're winning. But you need an exit strategy or at least to know when to stop trading a particular stock. Stocks fall in and out of favour and you don't want to be left behind trading a losing stock. Decide when a stock no longer fits your volume + momentum metrics and move on.
The bottom line
Day trading has exploded in popularity in 2020 and 2021, thanks to zero commission trading and perhaps boredom from staying at home during the pandemic. If you've made it this far, you're probably going to ignore the warning signs and start day trading on your own.
As a die-hard index investor, I'm too risk-averse to even dip my toes into individual stock picking, let alone day trading. But if you follow the volume + price momentum metrics and limit your day trading to no more than 5-10% of your portfolio as I mentioned, you can have some fun trading your favourite stocks, learn something about yourself, and hopefully (not likely) make some money in the process.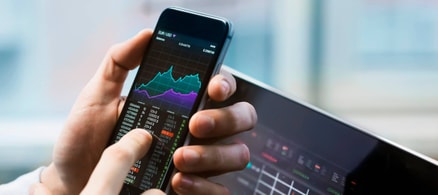 Automated investing is so easy, the hardest part is choosing where to start.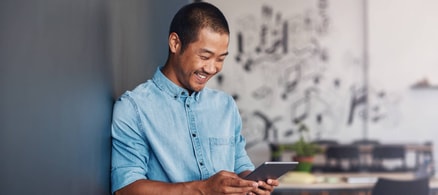 While many may be worried about mortgage payments and inflation, aspiring and experienced investors might be wondering how to navigate the market.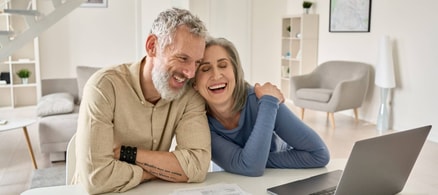 Dependable passive income is real, if you know where to look.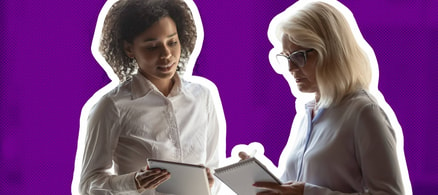 Their familiarity with technology and their openness to risk can present them with opportunities that older investors may be missing out on.
Disclaimer
The content provided on Money.ca is information to help users become financially literate. It is neither tax nor legal advice, is not intended to be relied upon as a forecast, research or investment advice, and is not a recommendation, offer or solicitation to buy or sell any securities or to adopt any investment strategy. Tax, investment and all other decisions should be made, as appropriate, only with guidance from a qualified professional. We make no representation or warranty of any kind, either express or implied, with respect to the data provided, the timeliness thereof, the results to be obtained by the use thereof or any other matter.