Don't despair. Use the following eight tips to save money while you spoil your pet.
1. Buy in bulk Save money by bulk-buying items with a long shelf life or that won't expire. These items include puppy pee training pads, bully sticks, poop bags, cat litter, cat toys, canned food, dry food, and bedding for fish and small animals.
Certain dry foods can last quite a long time and might even be okay to freeze. When you're buying food in bulk, make sure to check with the store or the manufacturer to see how long the dry food is safe and whether it can be frozen.
If you're already signed up for a warehouse club like Sam's Club or Costco, then you're already set to take advantage of bulk pricing for certain pet supplies.  
Unexpected vet bills don't have to break the bank
Life with pets is unpredictable, but there are ways to prepare for the unexpected.
Fetch Insurance offers coverage for treatment of accidents, illnesses, prescriptions drugs, emergency care and more.
Plus, their optional wellness plan covers things like routine vet trips, grooming and training costs, if you want to give your pet the all-star treatment while you protect your bank account.
Get A Quote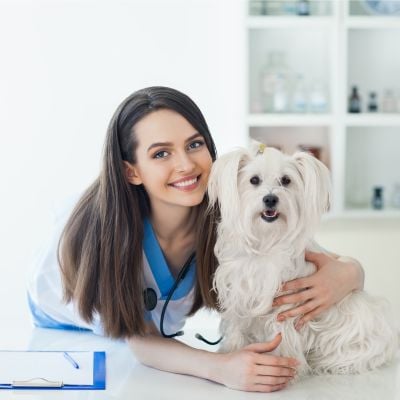 2. Find the right pet insurance When covering pet expenses, pet insurance is one of the most useful tools pet owners have.
Pet insurance providers — like Fetch — offer flexible, comprehensive coverage at a monthly rate. On average, pet insurance at Fetch costs $35/month for dogs and $25/month for cats.
At this rate, you can be certain that you have coverage on any given day and can handle surprise vet costs — such as an exam fee, prescription medicine or even cancer treatment — without breaking the bank.
Fetch has flexible offerings based on your needs and the type of pet you have. Let's say you have a golden retriever — a breed that is prone to hip dysplasia— Fetch will cover treatment for this hereditary condition as well as any potential prescription meds that come along with it. With so many options available, you can find the coverage that best suits you and your pet.
Fetch is rated Excellent on TrustPilot and has partnered with the Ontario SPCA. Even better, it can be used with any veterinarian in Canada, so you don't have to worry about hunting for a covered vet during an emergency  
3. Feed your pet leftovers This suggestion might be a bit controversial, so let's start out by setting some ground rules: Don't feed your pet cooked bones, garlic, or onion; there's too much fat, salt, and spices. Also avoid raw vegetable peels, grapes, and apple cores.
Many human foods can be eaten safely by pets. Small nibblers are very happy to eat raw veggies and some fruits. And keep in mind that before the big business of pet food was invented, pets ate our leftovers, and they lived long, healthy lives.
If you're unsure what human foods are safe for your pet, please ask your veterinarian! And, when feeding leftovers, go slow. Don't feed too many new things at once, because if something upsets your pet's stomach, you won't know what did it.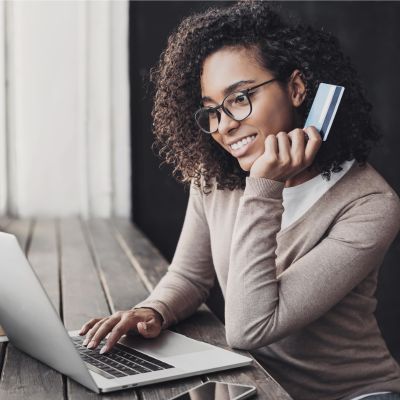 4. Leave pets with sitters when traveling Bringing your pet along with you on your vacation can be expensive, as can be putting your animal friend in a kennel while you are gone.
A better option is to let your pet stay with friends or family while you are travelling. Not only will this be cheaper, but your pet will probably be better cared for than at a kennel.
If the people looking after your animal have pets of their own, you can return the favor when they travel.
5. Prepare for and prevent medical problems There are two ways to save money when it comes to your pet's health. First, pet insurance — like Fetch — is a good way to avoid spending a large sum on an unexpected medical crisis.
You can also work to prevent a health problem before it occurs, which will be a boon to both your wallet and your pet's well-being.
Doing what you can to keep your pet as healthy as possible will reduce the likelihood of a costly medical problem. Make sure your pet is fed a nutritious diet, gets plenty of exercise and receives regular veterinary checkups.  Depending on your chosen coverage, Fetch covers care such as veterinary exams, diagnostic tests, ultrasounds and breed-specific hereditary conditions, to make sure your furry friend stays in good shape.
6. Train your dog at home Seek help from a professional trainer if your dog is extremely reactive, fearful, has deeply ingrained behavioral issues, or is stronger than you. But if you don't have the means to pay for a dog trainer, then consider using a reward-based system at home.
Reward-based training just means training your dog with treat rewards. This also happens to be the Humane Society's preferred positive and cruelty-free training method.
One simple example of reward-based training is teaching your dog to sit before giving him his meal. YouTube now has an amazing selection of free positive-reinforcement training resources.
7. Groom your pet at home Some home grooming is super easy, including brushing your long-haired pet frequently to avoid mats. You also can brush pets' teeth (which will help save on dental bills), clean their ears and bathe pets at home.
As with dog training, there are some situations when it's best to call in the professionals. A seriously matted dog, a pet whose nails haven't been trimmed in years, or a fearful animal may best be handled by a pro.
If you groom your pet at home, keep things positive. Use rewards during and after the process to keep your pet interested and happy. To ensure best results, start handling and grooming your pet when it's young.
8. Spay or neuter your pet North America has a major pet overpopulation problem, and it's mainly due to unsterilized pets creating unplanned litters. There are many economical and ethical reasons to spay or neuter your pet.
When you leave a male cat intact, it wants to mark territory, find a mate (or 10) and fight with other males. Unneutered dogs are more aggressive, too. Unspayed females of both species mark territory and must be kept away from males to avoid unplanned litters.
Getting your pet fixed is simply doing your part to reduce the overpopulation problem. And you'll save money in numerous ways, such as not having to clean up territory markings or not needing vet care for a cat who's been in a street fight.
Sponsored
Trade Smarter, Today
With a wide variety of investment chocies, CIBC Edge makes it easy for you to trade how you want, when you want.