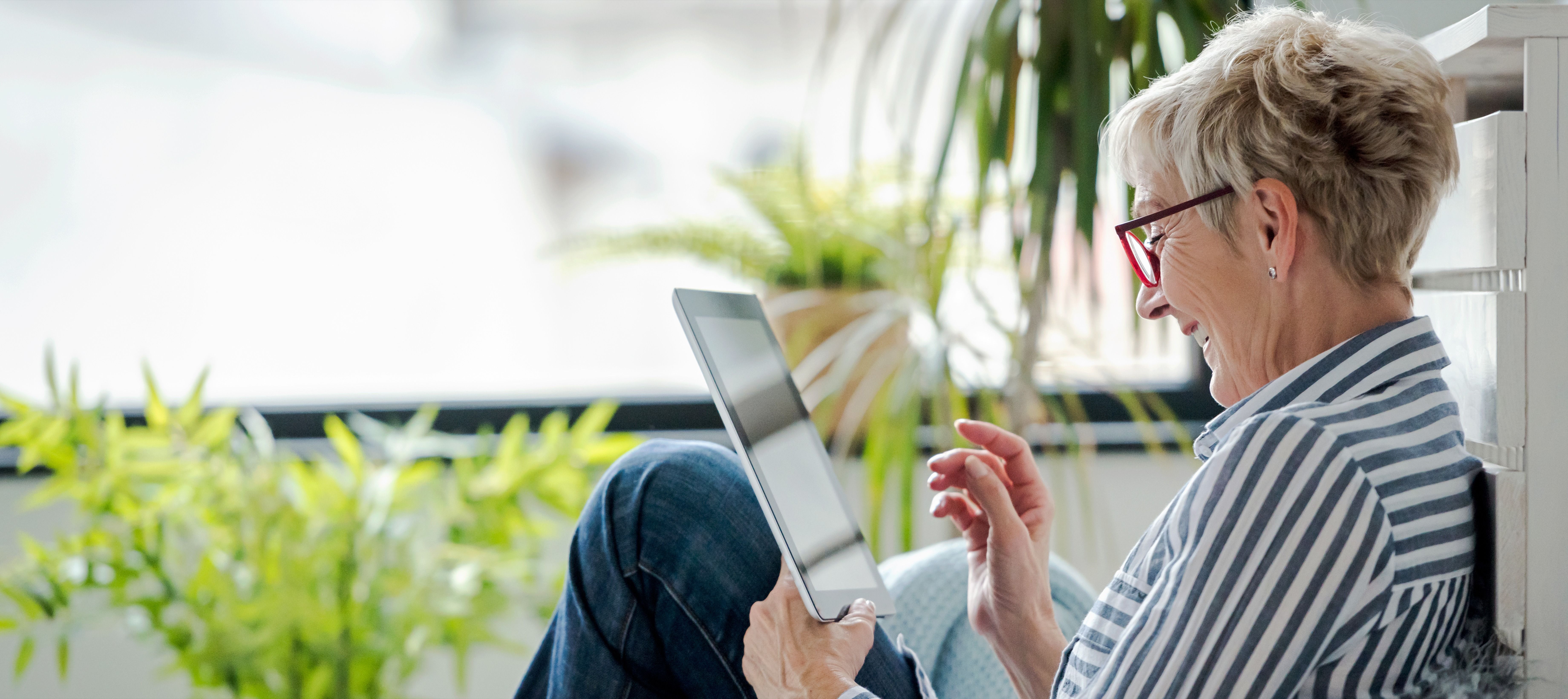 What happens to your social media accounts if you die
We adhere to strict standards of editorial integrity to help you make decisions with confidence. Please be aware that some (or all) products and services linked in this article are from our sponsors.
We adhere to strict standards of editorial integrity to help you make decisions with confidence. Please be aware this post may contain links to products from our partners. We may receive a commission for products or services you sign up for through partner links.
Maybe you've never thought about it, but your social media accounts don't simply disappear when you die. Find out what your options are for some of the major social media platforms and make a plan for when you eventually log off for good.
Social media is only twenty-four years old, yet somehow it's managed to transform everything: from the way we connect with family or friends to how businesses reach their audiences.
At one time seen as the domain of young people, now there are 3.96 billion social media users worldwide with an average of 8.6 accounts each. All are ageing and some are passing away, yet none of the major platforms seem to have perfected how to handle our online digital legacies.
Whether you want to leave a final message or freeze or delete your accounts when you pass away is a highly personal decision. However, once you do, there are online legal will companies that can help you get your wishes in order. In this article, we'll discuss the options and show you how to plan for your social media accounts after death.
Have you ever wondered what happens to social media accounts after death?
You'll be forgiven if you've never thought about your social media legacy. It's a 21st-century problem! Still, without a plan, you'll have no say in what happens to your posts, comments, images, and videos. Social media is a record of your life, to some extent, so it's worth considering.
Right now, there's no single protocol for managing social media after death. Each platform has its own policies, requirements, and options. In this section, we'll look at what happens to social media accounts after death on some of the top platforms.
Facebook
Facebook is the largest social media network in the world with more than 2.7 billion active monthly users. Of course, there are also a lot of "inactive" users, and that number is growing by the day. In fact, a 2019 study by Oxford researchers looked at the future of Facebook accounts and came to a fascinating conclusion. At the current rate of growth (and death), there could be 4.9 billion deceased people with accounts on the platform by 2100. With no new growth, the dead might outnumber the living by 2070!
So, what happens to all those accounts? You can have your Facebook account deleted upon your death—as long as you set it up while you're alive. Currently, when you're logged into your account, you can go to the Privacy section and explore the Memorialization settings, where there's an option to request full account deletion upon your passing.
In the same place, you can name your legacy contact — a person you task with managing your account after you die. They have full editorial control, which means they can write posts, delete posts, update photos, and even request that your account be deleted.
Accounts without a legacy contact and not marked for automatic deletion become memorialized, which means the content remains visible to the audience with which it was originally shared. The word "Remembering" appears next to your name on Facebook.
Instagram
Instagram has a memorialization function like its parent company, Facebook, but it's not activated automatically. Your account can be memorialized by request. Note that the person who makes the request must show proof of death like an obituary or article.
A family member can also request that your account be entirely removed, but Instagram requires the birth and death certificate, or proof of authority over the deceased's estate.
In no case does Instagram provide login credentials, so if your wish is to have someone take over your account with full editorial ability, your best bet is to share your password now.
Twitter
When you die, your Twitter account lives on, unless a family member or authorized person requests that it be deactivated. To make the request, they must supply a death certificate. There is no option to take over account access so, as with Instagram, you should share your passwords with a legacy contact if you want them to be able to tweet from your profile.
TikTok
TikTok's policy for the accounts of deceased people is unclear. Some report the ability to deactivate a deceased person's account on request but we weren't able to confirm this. Your best bet for your TikTok account is to select a legacy contact and supply them with your passwords and your wishes. That way, they can take over or delete your account when you pass away.
YouTube
As YouTube accounts are typically connected to a Google profile, you can use the Inactive Account Manager to make decisions about who to notify and what to share (or if the account should be deleted) after a period of inactivity that you specify. If you don't set this up beforehand, your immediate family members or an authorized representative can request to obtain data from your account or deactivate it all together, but they'll have to verify their identity and provide a copy of your death certificate.
Managing social media after death
One way that Canadians are taking control of their end-of-life wishes is through online legal wills. These are an inexpensive and easy way to assign their assets—including digital ones. Read our comprehensive guide to estate planning before you get started.
Online wills are a relatively new service in Canada but they're filling a growing need. Like some other online Will companies, Epilogue helps you prepare Wills, Power of Attorney documents, and affidavits of execution, but it really stands out for its free Social Media Will.
In about 20 minutes, you can document how your posts live on (or don't) after you die. Founded by estate planning lawyers, Epilogue will help you create a legally binding document so you can feel as secure about who inherits your Instagram account as who inherits your investments. And it's free!
But while you're at it, creating an online Will that covers your asset distribution, Power of Attorney and last wishes is a good idea. Everyone needs a legal Will, otherwise, you're leaving your loved ones with a heavy burden to deal with after you've passed on. Explore our top picks for online Will providers to learn more.
Sign up for Epilogue
Epilogue does not provide legal or any other professional advice, such as accounting, or tax advice.
* Prices do not include tax.
Why would I care about what happens to my social media accounts?
All of this brings up the question: Why would I care about this if I'm dead?
It's a fair question, and some people might not have strong feelings about it. For many others, though, social media is important in the way that a diary or photographs are important; they are a record of a life lived. In these cases, it's wise to ensure that your family or friends have any access you might wish.
Alternatively, you might feel strongly that you don't want any of that material to be publicly available any longer in which case it's crucial that you make the appropriate arrangements.
There's another lesser-known consideration to take into account: identity theft. An insufficiently protected account could be hacked. From there, an intruder could potentially mine everything from your email address to your name, birthday, and image. And while this might not concern you (after all, you'd be dead, right?), it could cause massive headaches for your survivors.
Whatever your wishes, it's ultimately really important to be proactive about what you want to happen with your social media accounts after death.
Social media account FAQs
What happens to Instagram accounts when someone dies?

+

It depends. There is no automatic memorialization function in Instagram but if a family member or legal representative contacts the platform with proof of the deceased they can request it. They can also ask that the account be removed completely.

Does Facebook delete accounts once a person is deceased?

+

No, Facebook does not determine what happens to your account—you do! You can preemptively opt to have the account deleted by going to Privacy settings. Or you can name a legacy contact to take over the account for you. If you don't select either of these settings, the account will be automatically memorialized, which means that your posts will still be visible to the audience with which it was originally shared and the word "Remembering" will appear after your name.

What do you do with online accounts when someone dies?

+

What you do to manage social media accounts after death is up to you. If you're thinking about what to do with your own accounts, you could consider posting a final message (right now, this is only available with Facebook), naming someone to take over your accounts, or completely deleting your accounts. If you're in charge of a deceased person's account, you would want to follow their wishes.
Final word
Your social media accounts are probably pretty low on the list of things you think you need to think about when it comes to end-of-life planning. But consider this: your posts, pictures, and even comments on other people's posts make up a detailed picture of one part of your life. Your family and friends might want to remember you by visiting your page, or perhaps you'd prefer to delete that material after you die.
Whatever your final wishes are, you can be proactive now by visiting your accounts and selecting the best settings, or you can simplify the process with a free Social Media Will. Whatever you decide, there are tools for managing your social media after death.