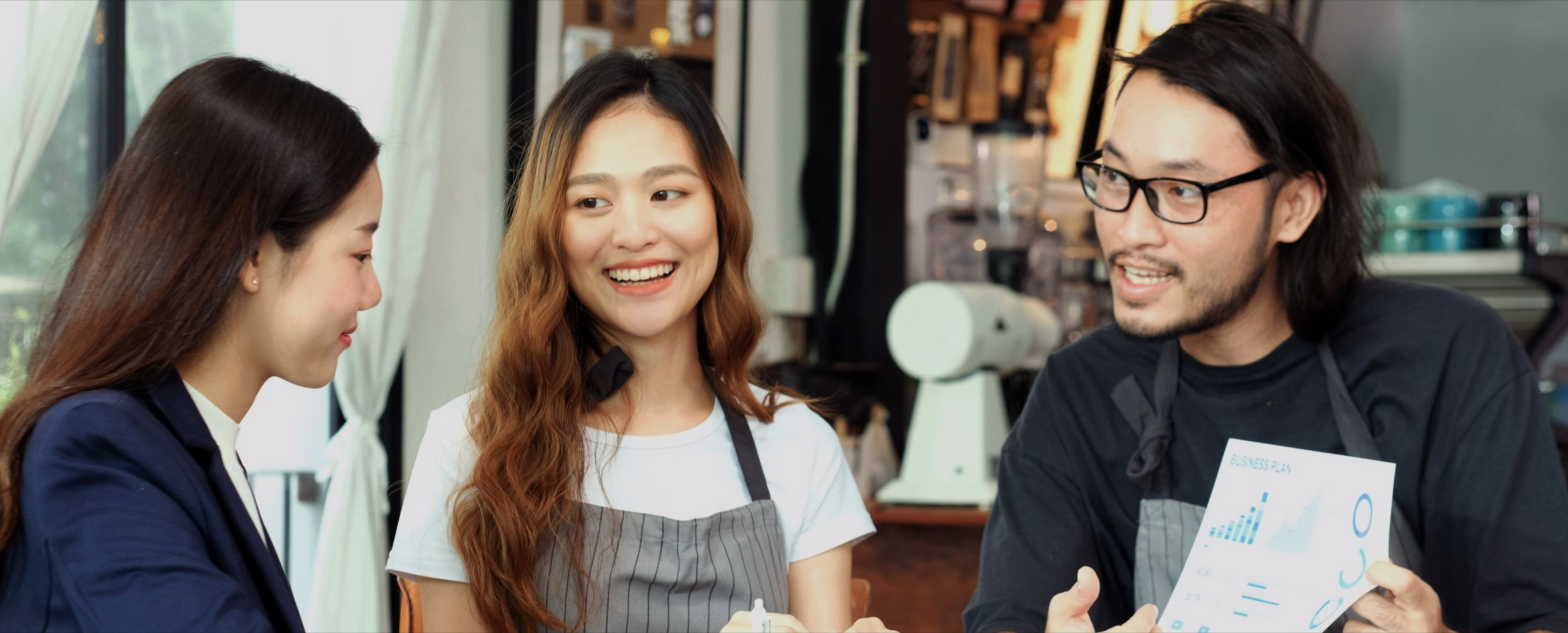 Best business loans for small businesses in Canada
mangpor2004 / Shutterstock
🗓️
Updated: August 12, 2023
We adhere to strict standards of editorial integrity to help you make decisions with confidence. Please be aware that some (or all) products and services linked in this article are from our sponsors.
We adhere to strict standards of editorial integrity to help you make decisions with confidence. Please be aware this post may contain links to products from our partners. We may receive a commission for products or services you sign up for through partner links.
Learn about when to consider taking out business loans and small business loans, and whether borrowing money is the right strategy for your business.
Starting a business is a huge undertaking. You need to plan, you need to work hard, and you'll also need to invest money. Most entrepreneurs start with personal capital, but eventually, you'll need outside sources to help your enterprise expand and thrive. That's where business loans & small business loans come in.
What are small business loans?
A small business loan is a loan specifically for small businesses. It's completely different from getting a personal loan. A small business loan can serve many purposes: from providing start-up capital to surviving a cash-flow crisis to paying down debt. Small business loans in Canada range from a few thousand dollars to millions. Usually, small business loans are obtained for a set term and paid back over time, and the interest rates can vary dramatically depending on the track record of the business and its owners.
Comparing best business loans rates
There are many places to obtain a small business loan, including friends and family, venture capitalists, angel investors, and traditional lenders. Most of these options require you to give up an ownership stake in your company. If you want to maintain total control over your business and take out a loan instead, here is a comparison of the best loans options in Canada:
Loan amount
APR rate
Term
Loans Canada
Learn more about Loans Canada
Lending Loop
LendingArch
Lendified
What's a good rate on a business loan?
Obtaining a loan through a traditional lender or family member is the best way to ensure you'll get the lowest possible interest rate on a small business loan. That said, if these avenues aren't open to you, you can expect to pay as low as 5% APR to 45% APR on your small business loan.
You might think that's a big range – and you'd be right.
Ideally, you should shop around for the lowest possible interest rate, because a loan with a 45% APR can be difficult to pay off. Here's an example of the interest you'd pay per month on a $35,000 small business loan with an interest rate of 5% versus an interest rate of 45%.
Loan amount
Monthly interest at 5% APR
Monthly interest at 45% APR
What affects the business loan interest rate?
Interest rates on small business loans vary depending on many factors, including:
Commercial credit score
Financial statements including cash flow forecasts
Business assets that could be used to secure the loan
Your willingness to sign a personal guarantee
Time in business
Amount borrowed
Loan term
Tips for obtaining the best rate for a small business loan
To obtain the best rate on a small business loan, you should make your business finances as easy to evaluate as possible. That means maintaining separate business and personal chequing accounts so your income and expenses can be verified by a third party.
You should also maintain up-to-date financial statements, including a balance sheet, budgets, cash flow forecasts, and a business plan. Prepare these documents ahead of time to minimize the time between your initial application and receiving funding.
When to get a small business loan in Canada
Small business loans aren't for everyone, and if possible, you should focus on growing your business slowly, investing capital as the funds become available. Unfortunately, it's sometimes necessary to bridge the gap with external funding. In these cases, a low-interest loan could be the right choice for you. However, there are four reasons a business owner might seek a loan:
Cash flow requirements – Cash flow fluctuations are something every business owner must manage, especially if your business is seasonal. Sometimes you'll need a small business loan to cover a short-term cash shortfall, such as a business that needs money to pre-purchase large volumes of inventory.
Investment in your business – You have to spend money to make money – this old adage still holds true. To expand your business, you'll need cash at your fingertips. If you don't have the capital, a small business loan will be useful.
Building small business credit – If you run a small business and you have bad credit, you can rebuild it by taking out a small business loan and paying it back promptly.
Refinancing debt – If you took on high-interest debt to start your business, it's smart to refinance that debt into a lower-interest loan. For example, if you used a personal credit card to finance the start-up of your small business, you should consider moving that debt (which most likely has an interest rate of around 19.99%) to a lower interest loan.
Business loan fees explained
The biggest fee associated with a business loan is the interest rate, but you may encounter several additional fees that will add to the overall cost of the loan.
Interest rate
First, you should know the interest rate on your loan and whether it is variable or fixed. A variable interest rate fluctuates with Canada's prime rate, which means if the Bank of Canada's interest rate goes up, so does your loan's interest rate. A fixed rate does not fluctuate and remains the same for the term of the loan.
Administration fee
Loan administration fees are charged annually, monthly, or quarterly and cover the cost of administering your loan. The administration fee could be a fixed amount or a percentage of your remaining loan balance.
Origination fee
A loan origination fee is a one-time fee paid when you receive your funding and covers the administrative costs associated with processing your loan application. An origination fee is usually charged once and can be either a flat fee or a percentage of the loan amount.
Transaction fees
You may be charged a fee for choosing a specific payment method for your loan. For example, some lenders charge a fee to receive a wire transfer, or you may be charged a fee if you make a late payment, or if your lender attempts to withdraw money from your account and there are insufficient funds.
Final thoughts
Small business loans are a good option for Canadians looking to expand their business or bridge short-term cash flow restrictions. If you're considering a small business loan, make sure to explore other options first, including funding the capital cost yourself or friends or family. If these aren't options, reputable loan search engine platforms like Loans Canada offer commercial business loans at reasonable interest rates. If you apply for a loan through one of these platforms, ensure you read the fine print, calculate your monthly payment, and account for the associated business loan fees.