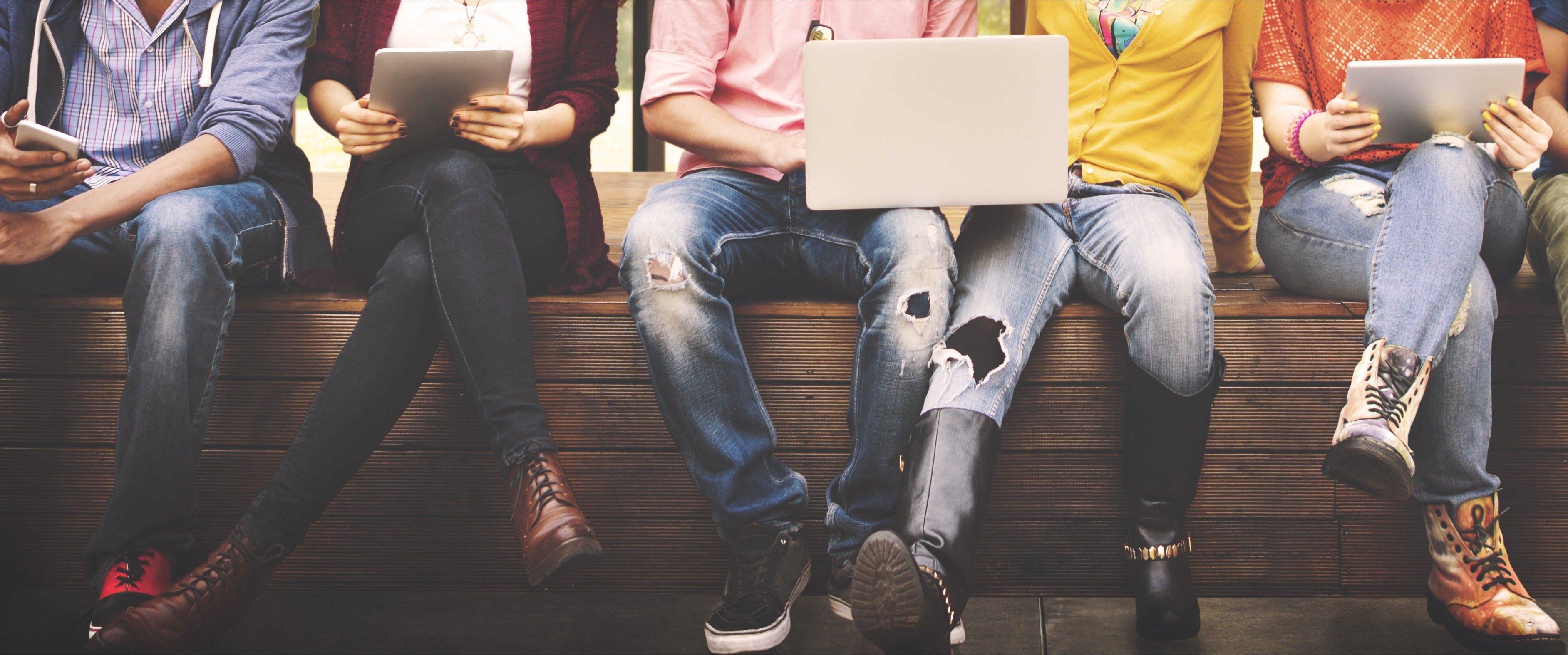 What you need to know about student loans in Canada
RawPixel.com / Shutterstock
We adhere to strict standards of editorial integrity to help you make decisions with confidence. Please be aware that some (or all) products and services linked in this article are from our sponsors.
We adhere to strict standards of editorial integrity to help you make decisions with confidence. Please be aware this post may contain links to products from our partners. We may receive a commission for products or services you sign up for through partner links.
Almost half of post-secondary students will take on student loan debt. Paying it off requires work, so it's important to learn all you can about student loans in Canada.
Most young Canadians will pursue some post-secondary education, and according to Statistics Canada, almost half of those students will take on student loan debt to do it. In fact, with the average student loan balance estimated at $17,000, student loans can be a harsh introduction to the cold reality of debt for many young 20-somethings.
Because student loans impact young Canadians with limited earning potential, and the balance on student loans tends to be so high, it's worthwhile to learn as much as you can about student loans in Canada. With the right information, you could minimize the financial hardship caused by student loans while still attending post-secondary education.
Student loans in Canada: The basics
The term "student loan" encompasses a broad array of financial products, from personal loans, and bank-issued student lines of credit, to government-backed installment loans. In Canada, the most common type of student loan is issued by the provincial or federal government (or sometimes both), so that's where we're going to focus the majority of our attention.
Government student loans
The Canadian federal and provincial governments offer student loans that cover not just tuition, but also textbooks and living expenses. Federal and provincial student loans might not cover 100% of your costs because the amount you'll receive depends on your needs. When you apply for a student loan, your loan issuer will take many variables into account to assess the size of the student loan you'll receive. These variables include:
Your income
Your parents' income
Your partner's income
Whether you are attending part-time or full-time study
How much time has passed since you graduated from high school
The type of post-secondary education you are planning to pursue
Whether you have dependents
Whether you have access to Registered Education Savings Plan funds
Whether you are planning to relocate for post-secondary
Whether you have money saved in registered or non-registered accounts
Additional information on extenuating circumstances
Using this information, your loan issuer will determine your need for financial aid. You may receive a loan large enough to cover your tuition, textbooks, and living expenses, or you may not. If your situation has unusual variables, for example, if one of your parents has become ill and is unable to support you financially, it's essential to make these circumstances known on your application so that you are correctly assessed.
Usually, you'll only need to submit one application to apply for both federal and provincial loans, but this isn't always the case, so be sure to double-check. Your loan funds may go directly to your post-secondary institution, or they may be deposited into your bank account. Your government-issued student loans do not accumulate interest while you are a student, and you'll have a six-month interest and payment-free grace period after graduation. After the grace period expires, you'll start making payments on your student loans monthly until the balance is paid in full.
Private Institutions and Other Student Loan Providers
If you don't qualify for government student loans or receive a loan large enough to cover all your post-secondary education costs, you may have to look at other options. If this is the case, here are some alternatives for you to consider:
Student Line of Credit: Offered by most banks and credit unions, a student line of credit is similar to a regular line of credit, where you are approved for a maximum limit, but you only pay interest on the amounts you actually withdraw. Student lines of credit usually only require you to pay interest on the loan while you are in school, and some convert to installment loans once you graduate.
Personal Loans or Bank Student Loans: Personal loans are offered by many lenders including traditional banks and online lenders like Loans Canada and LoanConnect. Personal loans are usually paid back monthly over a period of time, so you should only borrow as much as you need in order to minimize the payments you'll need to make while you are in school.
Learn more about LoanConnect
Student loan interest rates in Canada
Most student loans in Canada have a federal portion and a provincial portion, and each amount is subject to its own student loan interest rates (although you'll only make one payment when repaying). You have two interest rate options to choose from for your federal student loan interest rate:
A fixed-rate of 2% plus prime
A variable-rate equal to the prime rate
Fixed rates are exactly as they sound – fixed and unchanging throughout your loan repayment period. A variable rate is lower but fluctuates depending on Canada's prime rate. Canada's prime rate is currently 2.45% and is likely to stay low for the near future, but your loan's repayment period defaults at ten years and a lot can change in ten years.
You'll apply for both your federal and provincial student loans through your province of residence. Some provinces have their own interest rates and special funding, and some work directly with the federal government for a seamless experience. For example, OSAP interest rates are Prime + 1.0%, but British Columbia's mimic the federal rates above. Here's a breakdown of the loans offered by the various regions and Canada's student loan interest rates:
Provincial student loan providers
Provincial/Territorial student loan providers
Interest rate
Grants/Extra funding/Features
More info
Newfoundland and Labrador, Quebec, and Manitoba Student loans
Newfoundland and Labrador, Quebec, and Manitoba are largely regarded as the best provinces for student financial aid, and recent developments in these provinces have made the loan process even easier. To begin with, these provinces are home to the lowest tuition rates in Canada, with Newfoundland and Labrador at an average of $2,885 per semester; Quebec at $2,961; and Manitoba at a slightly higher $4,501.
Aside from having low tuition rates, the financial aid process has also improved. Newfoundland and Labrador has removed the option of provincial student loans entirely, instead offering non-repayable student grants to all qualifying permanent residents. The grants can provide students with up to a maximum of $100/week of study, with a lifetime limit ranging from 340-520 weeks, depending on the student's degree of study and whether or not the student has any registered disabilities. You can register for the grant via the province's Advanced Education, Skills, and Labour page.
The biggest advantage to taking out student loans in Quebec is the province's impressively low interest rate: prime plus 0.5%. Better yet, if applying for Quebec financial aid, which is done through Aide Financiere aux Etudes, it's mandatory to have your eligibility checked for bursaries. Bursaries are granted on the basis of financial need, scholarly excellence, and more.
There's also great news for any Manitoba residents – Manitoba just implemented a 0% interest rate on all provincial student loans. Yes, you read that correctly. 0%. Check the user-friendly online application process to be instantly linked to the Manitoba student portal.
Ontario student loans
In Ontario, post-secondary financial aid is administered by the Ontario Student Assistance Program. Once registered, all of your financial assistance processes will be run through this site.
Ontario offers a relatively low interest rate for their provincial student loans: 1% plus prime.
Alberta student loans
Alberta is my home province, so all of my provincial funding has run through the Student Aid Alberta Service Centre. Like most provincial systems, the website will prompt you through most of the loan process.
Alberta student loans utilize CIBC's official prime rate for determining their interest. If you stick to a floating rate, your interest will fluctuate with prime, without any interest added on top of that.
British Columbia student loans
Student Aid BC recently reduced repayment interest to prime. This means that your interest could fluctuate along with the bank prime rate, but there won't be any extra interest on top of this, like most other provinces have. If the prime rate is 3.95%, then your interest percentage will be 3.95%.
British Columbia surpasses expectations again with its online application process. A step-by-step walk through is provided, and borrowers are also provided with a budget worksheet and an approximate funding limit even before they finish applying.
Saskatchewan student loans
Saskatchewan is the only province that doesn't have a specific government system designed for student funding, meaning that the National Student Loans Service Centre handles all loan processes. This also means that the repayment rates and timelines will be the same both provincially and federally, so refer to all information under NSLSC for queries about a Saskatchewan provincial loan.
Other provinces and territories
New Brunswick, Nova Scotia, Prince Edward Island, Nunavut, Northwest Territories, and Yukon all have their own provincial-level websites for student financial aid with an online application process.
PEI has a debt reduction program that will knock off up to $3,500 per academic year from a borrower's outstanding loan balance. PEI is also a fantastic province for student bursaries, awarding anywhere between $4,400 and $8,800 for residents. Finally, PEI issues a one-year grace period, rather than the standard six months, meaning loans won't acquire interest nor will payments be enforced for one year after finishing school.
It's important to note that Nova Scotia and New Brunswick both have considerably high tuition rates. But Nova Scotia at least has a loan forgiveness program to help with that, as well as an interest rate of zero.
Repaying your Canada student loans
If you have a government student loan, you have a six-month grace period when you graduate before you must start repaying your student loans. During that time, you'll receive a letter in the mail outlining your loan's interest rate and monthly payment. Your loan will usually default to a fixed interest rate, but if you'd prefer your Canada student loan interest rate to be a variable interest rate, you can call your loan provider to make this change. If you'd like to pay more toward your student loan to pay it off sooner, you can contact your provincial or federal student loan centre to change your payment terms.
Paying down your student loans is a long and arduous process, but there are ways to speed up your debt repayment progress. A tried-and-true method is to apply for student loan forgiveness (if such a thing exists in your province). Many provinces offer student loan forgiveness to individuals working in specific professions.
For example, if you are a nurse and you are working in a rural area, you may be eligible to have some of your student loans forgiven. Another typical student loan forgiveness program is to forgive loans through non-refundable tax credits, as long as you live and work in your home province. These loan forgiveness programs can reduce your student loan debt by thousands and dramatically decrease the length of your loan, so it's worthwhile to research loan forgiveness programs in your province.
If you have a Canada Student Loan, another option is to take full advantage of the six-month grace period (which is interest-free) and start paying your student loan debt right away. By paying off as much of your debt as possible before it starts to accumulate interest, you'll ensure every dollar you put towards your debt is going directly toward paying down the principal. These early payments will lower your overall debt load and your time to debt freedom.
What if I can't repay my student loans?
If you've had difficulty finding employment after graduation and you can't make your monthly student loan payment, you don't need to resort to a debt consolidation loan or a credit counsellor like Consolidated Credit just yet. You can apply for the repayment assistance plan (RAP). RAP is available in every province and, although some vary in detail, most of them are similar to the federal RAP. Here are the details:
When you apply for RAP, you'll need to prove that your financial situation can't support your monthly payments. You'll need to provide details about your income, and, depending on those details, you may be assessed to make a payment that does not exceed 20% of your income.
You can apply for RAP when your student loans go into repayment or if your financial circumstances change. RAP requires you to re-apply every six months, but there is no limit on how long you can use RAP. If you've been eligible for 60 months, the federal government will begin to cover both the interest and principal amounts that exceed your monthly payments.
Alternatives to government aid
Government-backed student loans are the lowest cost way to finance your education, but sometimes you won't qualify or receive enough to cover all your education costs. For example, if your spouse or parents earn too much money, you may not qualify, or if you have RRSP savings, you may be assessed to have a $0 need for government student loans.
Ideally, only those Canadians who do not need student loans would be denied, but this isn't always the case. If you need loans to finance your education and don't qualify for government student loans, here are your options:
Bank student loans or personal loans
You can apply for a personal loan through a bank or online lender. A personal loan will advance you a lump sum amount, and you'll need to start making payments right away, so it's important that you factor your monthly payments into your budget.
Personal loan interest rates can vary widely depending on your financial situation, so it's important to carefully evaluate whether you'll be able to afford your monthly payments while in school. Make sure to shop around for a lender and compare interest rates! A good place to start is an online search platform like Loans Canada — the largest lender network in Canada. With a single search, you'll be able to compare rates offered by the country's top lenders.
Learn more about Loans Canada
Credit cards
If you need a small amount of cash to make ends meet, a student credit card can help bridge the gap in the short-term. For example, you might use a credit card to buy books before your next paycheque hits your account, or groceries before you start your summer job. If you use credit cards to cover your expenses, pay off your credit card debt fast because the interest rates on credit cards tend to be 19% or higher. However, there are low-interest credit cards that offer interest rates as low as 8.99%.
Student line of credit
Offered by banks and credit unions, student lines of credit are popular for professional degrees where the financial need is great, but can also be used for undergraduate or other post-secondary schooling. A student line of credit works like other lines of credit, where you'll be approved for a maximum amount that will cover your who financial need (including multiple rounds of tuition), but you'll only have to pay back what you actually borrow. You can also pay down your loan balance while still enrolled in school (if you have the funds to do so). Many student lines of credit only require you to pay the interest while you are in school, and you'll start paying it back once you graduate.
If you need a bigger amount, you (or your parents) could get a home equity line of credit. An online mortgage broker like Breezeful can help you get the most competitive interest rate possible.
How to apply for student loans
If you've decided that government student aid is an alternative to bank student loans to finance your post-secondary education, you'll need to apply. Most provinces have application deadlines published on their websites for upcoming semesters, and the earlier you apply, the sooner you'll know whether you qualify. Typically, you'll apply for a whole year of funding during the summer months for the upcoming September semester. Once you are approved, the funds will be dispersed in two increments, once for the Fall semester and one for the Spring semester.
When you apply, you'll need a variety of information and documentation, including:
Your name, address, date of birth, and SIN number
Your income, your partner's income, and your parent's income
Information on any cash, RESP, or RRSP savings you may have
Details on the program and post-secondary institution you plan to attend, including whether you are planning full-time or part-time study
Most provinces offer an online application to complete, so you will not need to submit documentation like bank statements or letters of acceptance unless you choose to contest your assessed loan amount.
The final word
Federal and provincial student loan providers offer an excellent, low-cost way to fund your education. Applying for these loans is no more challenging than a regular personal loan, and government student loans offer many benefits including an interest-free period and a variety of forgiveness options.