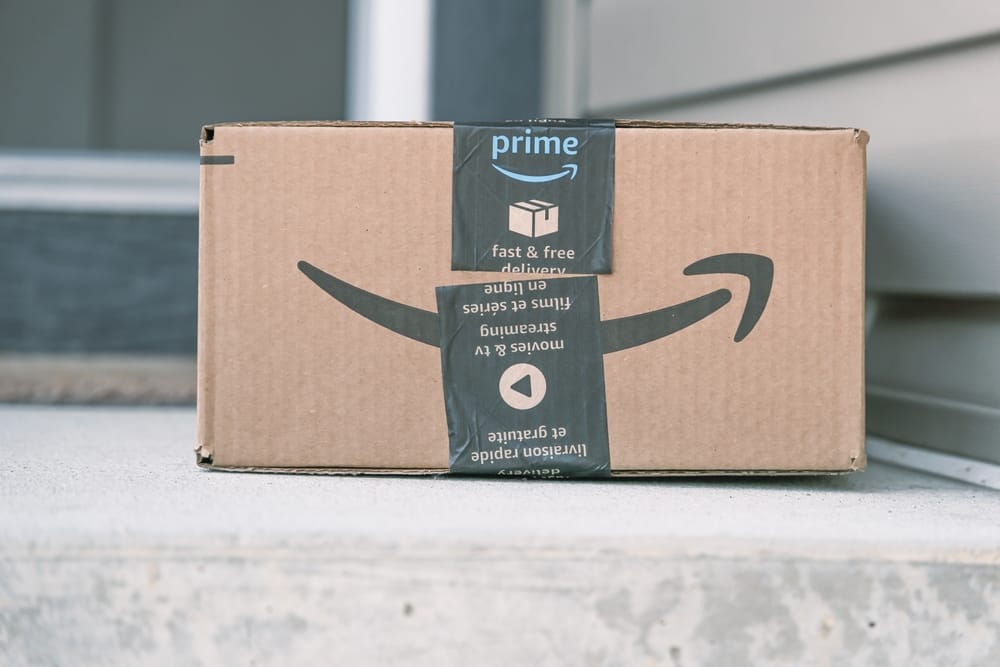 Amazon Prime Canada review – Is it worth it?
Primestock Photography / Shutterstock
🗓️
Updated: August 17, 2020
We adhere to strict standards of editorial integrity to help you make decisions with confidence. Please be aware that some (or all) products and services linked in this article are from our sponsors.
We adhere to strict standards of editorial integrity to help you make decisions with confidence. Please be aware this post may contain links to products from our partners. We may receive a commission for products or services you sign up for through partner links.
Man, was I excited when Amazon Prime Canada popped a few weeks ago when I was surfing through my favorite internet stomping grounds.
In the wake of "Prime Day", we thought we'd take a look at Amazon Prime Canada in 2016. If you scroll down you can see our original review of Amazon Prime when it first came to Canada. Unfortunately, not a whole lot has changed – making Prime a tough value proposition at $79 for Canadians when we can only lick our chops when looking at what our southern neighbours get for the price tag of $99. Students get a special deal for $39 (which I'm still currently enjoying as I finish my Master's degree on a part-time basis).
**Quick update – As of December 2016, Amazon Prime officially includes video – thus changing the value proposition considerably. We'll be revisiting our initial assessment in a few months once we see how this all shakes out!**

The good…
Amazon Prime continues to do one thing really well in Canada – deliver goods relatively quickly for free. If you place a premium on goods arriving fast, then this alone might make a Prime Membership worth it for you. But when you consider that Amazon orders nearly always include free shipping if you're willing to wait for standard delivery, then you're really just paying for speed here. One-day shipping options are also offered starting at $3.99.
Since its inception, Amazon Prime has added its Amazon photos feature to membership benefits. Essentially this is a large amount of cloud storage that you can use to save photos and short videos. It's very comparable to a service such as Dropbox. Overall, a nice perk, but not exactly a game-changer given the other options available within the space.
If you're a real deal-seeker, a Canadian Prime membership also offers a little bonus for you as members get access to Lightning Deals 30 minutes before everyone else. These deals tend to cluster around big days such as Black Friday and Amazon Prime Day. Personally, I find searching for these deals way too time intensive, but that's just me.
After two years of a huge build-up to Amazon Prime Day, I have been pretty disappointed. Now I should quickly add that I continue to be a very satisfied customer of Amazon overall, it's just that Amazon Prime Day seems to be more of an exercise in cleaning out old inventory (some folks have even used the term "garage sale") than actual deals on in-demand products. I suppose this is only reasonable when you consider how thin Amazon's margins are to begin with, but all the same, I wouldn't let access to this "Big Sale" be the difference when it comes to signing up for Prime membership or not.
The bad…
Because of Canada's low population density we still have problems getting US-level shipping commitments – even in urban centres. Canada's Amazon offerings also leave something to be desired (although it should be noted, still a massive leap ahead of where we were ten years ago). This is NOT to say that anything that Amazon does in a vacuum is objectively "bad". I mean, we're talking about an innovator that has put price pressures on the entire retail world and also allows me to rarely ever step foot in big box stores or shopping malls. Because of that, Amazon will always have a special place in my heart. The problem when it comes to the Amazon Prime experience is that we aren't judging it relative to a retail vacuum. Instead, we're directly comparing it to what Amazon Prime looks like in the USA…
Here's a brief outline of what Americans get as part of their Amazon Prime memberships:
Everything we Canucks get.
Free same-day delivery in certain urban zip codes.
Prime Now: Free two-hour delivery on certain items in certain zip codes.
Restaurant delivery as part of Prime Now.
Prime Video: basically Amazon's free version of Netflix. While most reviewers have the service as second to Amazon, it does include exclusive original programming such as "Transparent" and "Alpha House". It also gives you access to original Amazon movies such as Adam Sandler's new projects.
Prime Music: Amazon describes it as "unlimited, ad-free access to hundreds of Prime Playlists and more than a million songs." Basically, it's like a free Spotify, but with many fewer songs.
A bunch of other cool stuff like Kindle First, Amazon Family, and exclusive video game savings.
To summarize: for an extra $20 US Amazon Prime Members get a second-rate Spotify, a second-rate Netflix, same-day delivery (how the hell is two-hour delivery a thing?!), and restaurant delivery – plus a few other bonuses.
What an unbelievable deal! How do you not have Prime if you live in the States? If they were able to offer similar packages in Canada (and why not? It's all streamed?) I'd pay at least $200 for that value. Sadly, at this point, we're stuck with the little brother deal. Hopefully, Amazon is able to up the ante sooner rather than later. In the meantime, I'll continue on my Amazon Prime Student deal and enjoy the meagre benefits, but I'm still not sure that $79 for the current package is a good value for most Canadian consumers.
The original 2014 review….
Amazon Prime Canada review – 2014
Man, was I excited when Amazon Prime Canada popped up a few weeks ago when I was surfing through my favourite internet stomping grounds. You see, I'm a confessed Amazon addict. Growing up I always thought I hated shopping. It turns out I just hate stores, malls, bad service, terrible comparison capability, and other people, NOT shopping itself. I love scanning through the deals on Amazon, seeing what "it" recommends to me, and the ease with which the whole process is facilitated. The only downside is waiting a week or two for my products to arrive since I always opt for the "Free Super-Saver Shipping" because I am way too cheap to pay a bunch of money extra for the quicker shipping speeds. Consequently, I have been jealous of my American friends who for $79 a year got access to free two-day shipping from Amazon, in addition to a library of free eBooks AND free streaming of a wide selection of TV and movies.
Two-day shipping… sort of
Because I am so jealous of this feature, I almost signed up for the new Amazon Prime Canada without even thinking about it. I order between 10-20 packages a year from the company, so the two-day shipping was a sweet deal, not to mention everything else. Then I realized… oh wait, there is no "everything else" and the two-day shipping isn't really two-day shipping for me… See, it turns out that Amazon can't guarantee that ultra-fast shipping time to many of Canada's rural postcodes. I understand why that it is – Canada's low-density rural areas just don't have the infrastructure that virtually all of the USA enjoys – it still just takes some of the shine off of the apple for me. To Amazon's credit, instead of the two-day shipping guarantee, they state they will give free standard shipping instead to those rural areas. However, for most items, the difference between standard shipping and the free "Super-Saver" shipping is only a few days, and being that pretty much all of my purchases already qualify for that free shipping, it's not a huge advantage.
The online conglomerate also mentions that extremely discounted 1-day shipping for "as low as $3.99" is also available through the new offer. It should also be noted that when I clicked through to the one-month trial offer and tried to order a video game, it responded by saying that the item was not eligible for Amazon Prime. I have no idea which items qualify and which don't, but it's obviously something to take into consideration.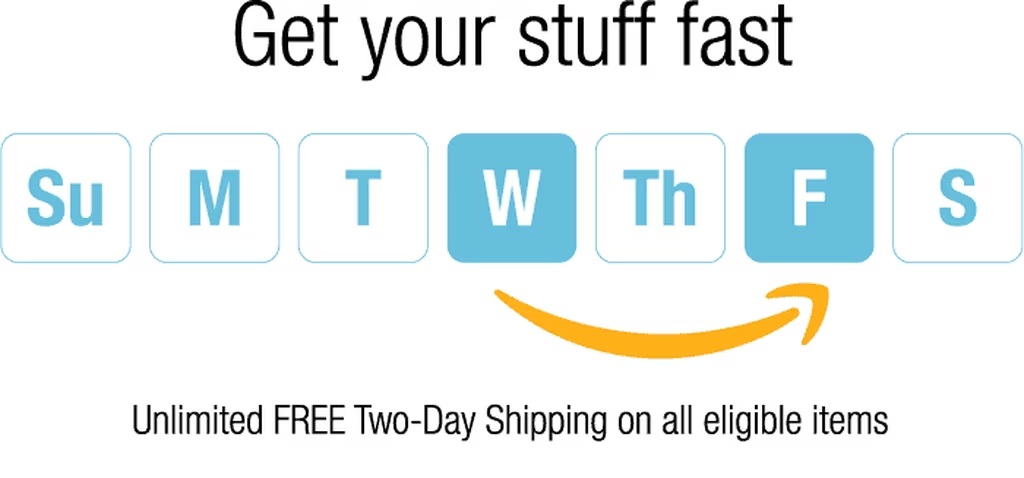 Live streaming and eBooks…
On the subject of content in addition to the shipping benefits, Amazon Prime.ca trails its American brethren miserably. Nowhere that I could find is it mentioned that free eBooks or live streaming of anything are in the works. This was a huge letdown. The free books and access to the Amazon library alone made the $79 worth it to many Americans that I know. Since we're paying the same price here in Canada, I think it is logical to assume we should get access to the same online resources. Oh well, little brother just isn't as big and strong as the older brother is!
To answer the original question, "Is Amazon Prime Canada Worth It?" I'd have to think that for most people the answer is "no". If you order more than twenty packages a year and place a premium worth more than $79 on that increased speed, and you live in an urban centre. Then you are probably in the minority that Amazon Prime Canada works out well for. For the rest of us, until the corporate giant sweetens the pot a little bit, I recommend passing over the opportunity and spending the $79 on some cheap reading material.