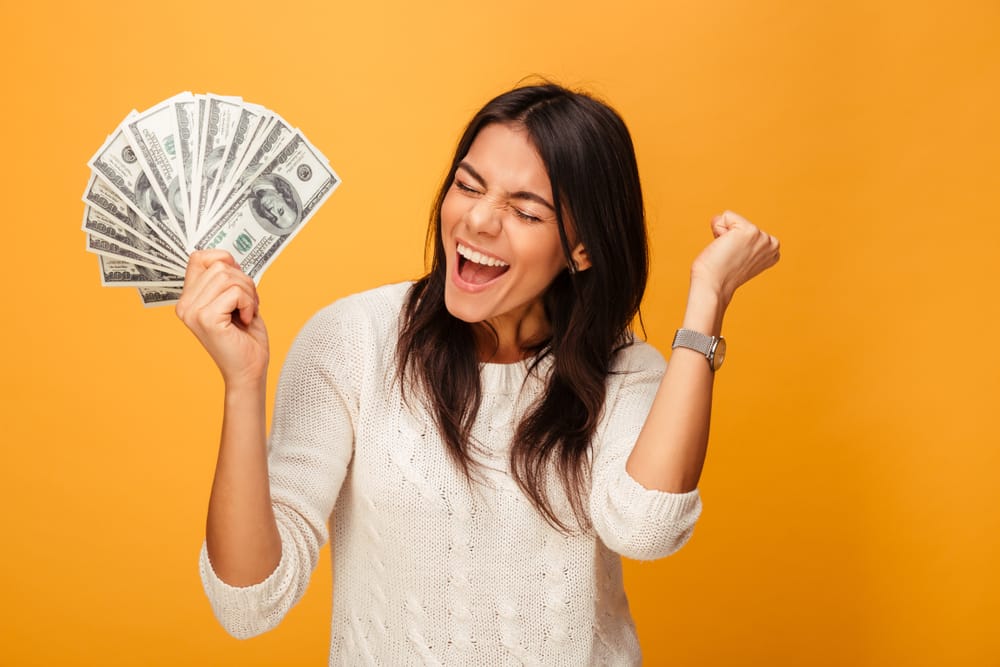 The best ways to save money fast
Dean Drobot / Shutterstock
🗓️
Updated: August 17, 2023
We adhere to strict standards of editorial integrity to help you make decisions with confidence. Please be aware that some (or all) products and services linked in this article are from our sponsors.
We adhere to strict standards of editorial integrity to help you make decisions with confidence. Please be aware this post may contain links to products from our partners. We may receive a commission for products or services you sign up for through partner links.
With high unemployment (and underemployment) rates, skyrocketing housing costs, and less job stability than ever before, Canadian millennials are facing financial challenges that their parents' generation never had to deal with. As a result, many millennials are focused on paying off debt fast. Yet, building up a savings account is just as important – if not more so – for today's young people as it was for previous generations.
The good news is there are easy strategies to help you start growing your savings account – ideas that go beyond cutting back on Starbucks or brown-bagging your lunch. Read on for some of the best money-saving tips.
How much money should I have saved by age 30, 40, or 50?
According to the experts, in your 20s, you should aim to save 25% of your overall gross pay. This includes a combination of any pension or RRSP contributions, cash savings, or money that you've invested.
By age 30, you should have your annual salary saved.
By age 40, you should have 3 x your annual salary saved.
By age 50, aim to have 5 x your annual salary saved.
However, these are rough calculations, and you should read this if you want to really determine how much you need to retire. Now, let's look at some easy and fun strategies for how to start saving money!
Save money: start a Tax-Free Savings Account (TFSA)
Even if you've only got two cents to your name, your first move should be to open a TFSA. TFSA stands for Tax-Free Savings Account, so you already know it's a good idea. Introduced in 2009, a TFSA is a savings or investment account where your earnings are not taxed. Let me repeat that: your earnings are not taxed! This means that every loonie of your savings plus every loonie of interest is yours. How does it work? It's easy.
You can put cash or other investments into a TFSA up to a maximum annual contribution, and unused contribution space rolls over to subsequent years. This means that if you've never had a TFSA, you could potentially sock away up to $88,000, tax-free in 2023. That's a hefty little nest egg.
Start investing using a robo advisor or online brokerage
Once you've got a little nest egg, you'll want to grow it. It's a good idea to keep a percentage of your savings in a cash account, but the key is to diversify. Hoarding all your assets in a savings account can end up costing you money because of inflation. Unless your savings earn a rate of interest that outpaces inflation, the purchasing power of your money will eventually erode and could leave you worse off than when you started.
This means putting some of your savings into long-term investments. Luckily, investing online today is easy and most Canadian online brokerages like Questrade and robo-advisors like Wealthsimple (our top choice) will automatically create a diversified, balanced portfolio for you. Plus, they offer much lower fees than a bank or brokerage – saving you even more money in the long run.
Discover more about Wealthsimple Invest
Get a cash-back credit card
Okay, racking up $65,000 in savings sounds great – but you likely don't have that amount just laying around. One way to start generating money for your savings is to use a cash back credit card, and even better, one that's directly connected to a high-interest rate savings account.
Tangerine Money-Back Credit Card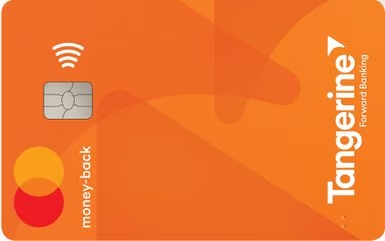 With a product like the Tangerine Money-Back Credit Card, you receive a percentage of your purchases back in cash that you can apply to your savings account. Highly customizable, this cash back credit card lets you rack up the cash back.
Earn 2% Money-Back Rewards on your purchases in up to 3 categories of your choice, and 0.50% Money-Back Rewards on all other purchases. Automatically transfer those earnings to a Tangerine Savings account, and you can bump that up to three categories.
Your money is given back to you, automatically, with no minimums, every month. With no annual fee, there's no way to lose with this credit card.
You can also compare how it stacks up to the BMO CashBack® Mastercard®*.
BMO CashBack® Mastercard®*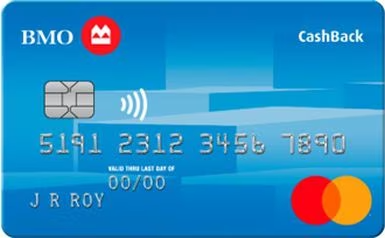 Get 5% cash back in your first 3 months* and a 0.99% introductory interest rate on Balance Transfers for 9 months, 2% fee applies to balance amounts transferred*.
*Terms and conditions apply.
BMO is not responsible for maintaining the content on this site. Please click on the Apply now link for the most up to date information.
Learn more about the Tangerine Money-Back Credit Card
*Terms and conditions apply
Get a money-saving app
Articles on ways to save money usually offer advice to build and stick to a budget. It may sound boring but it's completely necessary—and of course, you should do it. But we believe that any successful saving strategy is going to focus at least as much on the carrot as on the stick, so we're starting with something easy, painless, and which has (almost) immediate results: get a money-saving app.
First, get your spending under control by making a budget with YNAB (You Need a Budget) – an easy online personal budgeting program that can help you quickly gain control of your money, get out of debt, and save more money faster. It's an app that you can download onto your phone, making tracking expenses a cinch. Before you know it, you'll be eyeballing your expenses on the regular, and saving some fast cash to put back into your pocket.
Another excellent FinTech app that can boost your bank account balance is Ampli — a cash back app that gives you money (either a percentage of a purchase or a set amount of cash) when you make purchases at participating retailers. You just link your debit and credit cards to the app and you'll automatically earn money when you make an online or in-store purchase at participating merchants. Retailers include popular brands like WestJet, The Home Depot, Rexall, Budget, Hudson's Bay, The Keg, DAVIDsTEA and more. An added bonus with Ampli is that you can double-dip by also earning rewards from your other eligible loyalty programs.
Another cool money-saving app? Get GasBuddy.com – an ingenious app that helps you find the cheapest gas prices in your area. The app's map lists real-time pump prices at more than 150,000 gas stations, based on reports from over 30 million users who are constantly updating fuel prices across North America. Using this app could save you as much as 10 cents or more per litre — money you put away in your savings account.
Ways to save money
There is a slew of ways to make and save a buck. Here are some innovative ideas:
Get a side hustle
If you're searching for how to save money, a side hustle is a great option. Just remember, the key is to work smarter, not harder. A good side hustle pays well, doesn't take up too much time, and ideally, is something you enjoy doing. Are you a creative crafter? Setting up an Etsy store to sell your wares might just be the thing. Dog lovers can generate cash (and their daily steps!) working for a dog-walking service like Rover.com. Tutors and special events staff like bartenders or caterers work on-call, and can make some good extra money. Got a car or bike? Think about becoming an Uber driver or UberEats delivery person.
Become an Airbnb host
Got a spare room or cool pad in a high-demand location? Rent it out on Airbnb. It's estimated that Airbnb hosts earn an average of $924 USD ($1220 CAD) a month(!) — more than anyone else in the "gig economy." That's crazy good money that you can sock away in a savings account, or put toward your mortgage or rent. Before signing up, check your municipal laws, rental agreement and/or condo board rules to ensure short-term rentals/subletting are allowed.
Rent out your parking space
Another ingenious idea: if you've got an empty parking space, why not rent it out? You could either rent long-term to one person for a flat rate or alternatively, install and rent it out for the short-term using Rover. Call the "Airbnb of parking," this handy app matches drivers looking for parking with owners with unused parking spaces. To get started, all you have to do is register, type in your address, add a photo of your parking spot, and add a brief description. Then, set dates and times when your spot is available, and voila! After your ad is live, you'll be notified if a Rover user parks in your space. The maximum you can charge is $2/hour, but some owners are really racking up the moolah, earning as much as $400-500/month.
The bottom line: yes, you can!
When it comes to finances, Canadian millennials haven't had it easy. But that doesn't change the fact that they need to build their savings just as much as their parents. Luckily, there are plenty of apps and programs specifically designed to help in this modern age. Use these money-saving tips and with a little planning and hard work, your savings account will be flush in no time.