Black Friday explained
Black Friday is the largest shopping event in the United States, but has only been in Canada since the 1990s. Walmart was one of the first retailers to bring Black Friday sales to the country. Admittedly, it was a bit of a bust at the start. Not many Canadians were familiar with the concept, and the deals were mediocre at best. However, over the decades, Black Friday has grown. A 2022 Retail Council of Canada survey found that six in 10 shoppers will be looking for more deals than they did in 2021.
Unexpected vet bills don't have to break the bank
Life with pets is unpredictable, but there are ways to prepare for the unexpected.
Fetch Insurance offers coverage for treatment of accidents, illnesses, prescriptions drugs, emergency care and more.
Plus, their optional wellness plan covers things like routine vet trips, grooming and training costs, if you want to give your pet the all-star treatment while you protect your bank account.
Get A Quote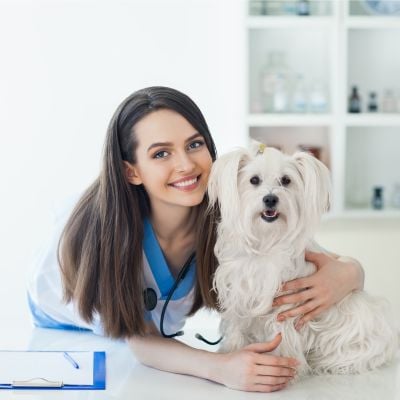 How to find the best Black Friday deals
Black Friday requires a bit of planning if you're looking to maximize your deals. Most retailers will make their flyers available online a week or two in advance, so you can start planning.
The easiest way to find deals is to use flyer comparison apps such as Reebee and Flipp. Not only will you be able to access the current flyer of all available merchants, but you can also search for individual items. These apps even allow you to buy directly from some retailers so you can take advantage of any deals you find right away. Note that retailers won't typically price match Black Friday deals.
Best products to buy on Black Friday
If you're wondering what are the best things to buy during Black Friday, it's best to think of the categories that typically have the best savings such as:
Travel (flights, hotels, and vacation packages)
Electronics (laptops, cellphones, and TVs)
Video games
Small appliances (blenders, coffee makers, and mixers)
Home goods and gadgets (towels, smart thermostats, and smart speakers)
Fitness equipment and trackers
Online can be just as good as in-person
What's great about Black Friday is that you no longer need to line up overnight to secure the best deals. Almost every retailer now offers the same sales online, so you can shop at your convenience. That said, some merchants offer "door crasher" deals, which are arguably the best deals to be had. Others also offer timed pricing, where sales are released by the hour. If there's an item you really want, you can set an alarm to make sure you don't miss the deal.
It's worth mentioning that there will be different deals for pre-Black Friday, Black Friday, and Cyber Monday/Week. The idea is that retailers want you to constantly look at what's available in hopes you'll shop more.
Use your cards for points and deals
Even though Black Friday already offers some of the best deals of the year, you can actually stack your savings with a cash-back or travel rewards credit card.
When making purchases, using a cash-back credit card could earn you an additional 1% to 5% in cash back, depending on what card you have and where you're shopping. Alternatively, if you have a travel rewards card, the points you earn by charging your purchases can help you offset any future travel expenses.
Many credit cards come with generous welcome bonuses, so you can really ramp up your rewards if you plan your application and spending accordingly.
For those shopping online, be sure you use a cash-back website such as Rakuten. When you create an account, you get $5 right away. When you're ready to shop, click their partner retailers, and you'll be redirected to their official website. Then, any eligible purchases you make will earn you additional cash back. How much cash back you'll get will depend on the retailer, but it can be up to 30% during promotions. Some recent cash-back offers through Rakuten include 5% at The Bay, 4% at Joe Fresh, 2% at Old Navy, 4.5% at The Lego Store, and 2% at Apple.
Some other Canadian cash-back/points websites and apps include Swagbucks, Great Canadian Rebates, Aeroplan, Drop, TopCashback and Checkout 51.
Have a plan in place
There's no denying that there are deals to be had during Black Friday, but it's easy to get caught up in the sales. Generally speaking, you only want to purchase things that you were planning to do anyway. It doesn't make sense to buy something if you don't need it just because it's on sale. In addition, make sure you have the available funds to make the purchase. Using your credit cards or buy now, pay later plans can be helpful, but if you miss a payment or don't pay the full balance, you'll be paying some high interest fees.
Sponsored
Trade Smarter, Today
With a wide variety of investment chocies, CIBC Edge makes it easy for you to trade how you want, when you want.