1. The Maple Treat and Citadelle maple syrup Confirmed
Multiple companies, including The Maple Treat and Citadelle, help produce this iconic Canadian delicacy. Both are major maple syrup suppliers, with The Maple Treat comprising about a quarter of the global market.
Kirkland Signature 100% Pure Maple Syrup gets tapped from maple trees in Quebec between mid-March to mid-April. The rich amber syrup is free of additional sweeteners and flavours, says The Costco Connection.
So if you're buying Kirkland, make sure you refrigerate after opening. It's the real stuff.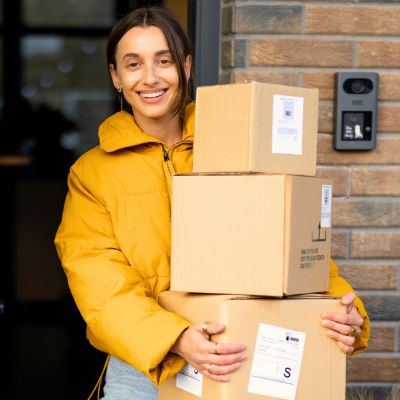 Shopping online? Let Capital One Shopping find and apply the best coupons for you. No hassle, just savings. Install now, save always.
Learn More
2. Zinetti Foods lasagna Confirmed.
This Costco-branded "ultimate lasagna" is supplied by a Canadian pasta-making company that's been around since 1985.
Costco joined hands with Zinetti Foods in 2019 to produce its Kirkland Signature Italian Sausage and Beef Lasagna. Like its branded cousins, the Kirkland Signature version is packed with cheese, meats and hand-layered pasta.
Zinetti Foods, based in Surrey, B.C., prepares frozen gourmet pastas and entrees under its own name as well as private labels. If you live in Western Canada and you'd like to compare the products for yourself, just pick up the Zinetti Meat Lasagna With 4 Cheeses from your local Costco warehouse.
3. Certified Origins olive oil Confirmed.
Costco sources its cooking oils from multiple companies all over the globe.
Certified Origins, which started as a collective of olive farmers in rural Italy, now operates in Spain and the U.S. as well. It markets its own brands — Bellucci and Rootie — but is responsible for some Kirkland Signature olive oils, too.
Gerard Jara, company co-founder, told The Costco Connection that Kirkland Signature olive oil is "among the freshest available" since Costco can move its products so quickly.
Bridgewell Agribusiness LLC has provided Kirkland Signature coconut oil since 2014, while European importer Overseas Food Trading supplies other Kirkland cooking oils.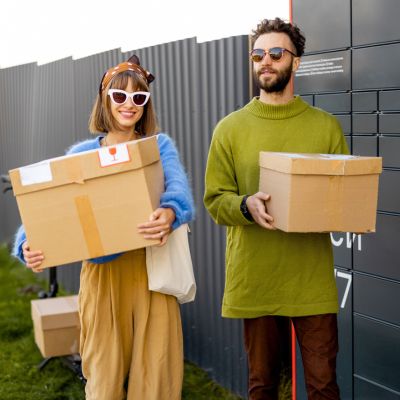 Automatically finds you the best coupons to use
Compares over 1000 merchants to give you the best price
Notifies you when your favorite items go on sale
Learn More
4. Olde Thompson spices Confirmed.
At least some Kirkland Signature spices originate from "the largest manufacturer of salt and pepper mills in the world."
An issue of The Costco Connection describes an expedition with Olde Thompson, as well as the global food company Olam, to some of the farms in Vietnam that supply Kirkland Signature pepper products.
Olde Thompson produces seasonings, shakers, grinders, racks and refills under multiple private labels, and you can find its own brand of spices and sets marketed through Amazon and other retailers.
5. Regal Springs and High Liner frozen tilapia Confirmed.
It turns out that not one but two big seafood brands raise this Kirkland Signature protein.
We fished this secret out of The Costco Connection magazine, which explains that Costco sources most of its frozen tilapia from Regal Springs and High Liner in Indonesia's Lake Toba.
Regal Springs is a global white fish producer that farms antibiotic-free tilapia, but you'll only find its own brand of Naturally Better Tilapia at retailers in the U.S.
High Liner is known more for its frozen breaded fish products, like fish sticks and fish cakes, but also produces frozen filets including tilapia, which you can grab at your local Walmart.
6. Nice-Pak baby wipes Confirmed.
Those hefty, nine-pack boxes of Tencel baby wipes are a staple for new parents, and with good reason.
The Costco product is ultra-soft, fragrance-free and hypoallergenic, with 99% naturally derived ingredients.
Wet wipe manufacturer Nice-Pak, known for brands such as Nice 'N Clean, Grime Boss and Wet Nap, also supplies baby wipes under the Kirkland Signature label.
7. Bee Maid honey Confirmed.
Better bee-lieve it.
Costco gets its Kirkland Signature honey from Bee Maid, one of Canada's top honey producers. Snag a bottle of BeeMaid 100% Pure Liquid Honey from another store and see if you can taste the difference.
More than 300 beekeepers work to harvest the sticky, sweet substance, providing a 100% Canadian product to consumers.
8. Kettle Brand Himalayan salt potato chips Confirmed.
It's pretty hard to miss the massive Kettle Brand logo on those bags of Kirkland Signature Himalayan Salt Kettle Chips.
The bags also feature Kettle Brand's trademarked Krinkle Cut label, denoting the ruffled cut of the chip.
Kettle Brand markets a variety of potato chip flavours, from Maple Bacon to Wasabi Ranch. It has its own version of Himalayan Salt potato chips, but it's cooked in avocado oil and doesn't fall under its Krinkle Cut collection.
9. Sunsweet prunes Confirmed.
Like the Kettle Brand potato chips, Costco makes no secret of its Sunsweet pitted prunes.
The bright yellow Kirkland Signature bags come in a much bigger size, however, at 1.6 kg. Compare that to Sunsweet's own Amaz!n Prunes line, which only offers 8 oz (0.23 kg) resealable bags and 16 oz (0.45 kg) canisters.
Sunsweet Growers, a California-based company with the largest dried tree fruit plant in the world, produces prunes, juices and specialty dried fruit like apricots and mangoes.
10. Leclerc nut bars Confirmed.
You'll recognize this Canadian company for its bestselling Célébration butter cookies, but Leclerc Foods makes some popular nut bars, too.
Fox Business reports that Costco developed the Kirkland Signature Nut Bars with Leclerc when almond prices dropped in 2016. Each snack box holds 24 bars made from almond, cashews and pecans, flavoured with cocoa drizzle and sea salt.
The Quebec-based snack food company produces cookies, crackers and snack bars, including its own Let's Go Nuts! nut bar line.
11. Wonderful almonds and pistachios Looks likely.
The Costco Connection calls Kirkland Signature nuts a "best sheller," and it seems some of the treats may come from the biggest supplier around.
The U.S. version of the magazine reports that Paramount Farming Company — now operating as Wonderful Pistachios and Almonds under The Wonderful Company — is a supplier of Kirkland Signature almonds and Kirkland Signature California pistachios.
It's unclear whether the company provides Kirkland nuts in Canada as well.
While The Wonderful Company boasts that it's the "world's largest grower of tree nuts," the company isn't limited to almonds and pistachios. The $5-billion California-based corporation also delivers notable brands such as Fiji Water and Landmark Wines.
12. Mariani walnuts and whole almonds Looks likely.
Mariani Nut Company — "one of the largest privately held walnut and almond processors in the world" — is another undercover supplier behind Kirkland Signature nuts in the States.
The Mariani plant processes Kirkland Signature walnuts and whole almonds, which reportedly undergo 16 cleaning and grading steps to meet Costco's quality standards.
It may or may not supply Kirkland nuts in Canada, too. Unfortunately, it doesn't look like you can buy the company's unique brand of "Walnutmilk" up here.
13. Natura soy beverage Confirmed.
Whether you're lactose intolerant, vegan or just enjoy the taste, this milk alternative could be a delectable and inexpensive option.
In 2017, Nutrisoya Foods Inc. — more commonly known as Natura Foods — issued a recall of Kirkland Signature Organic Soy Beverage due to swelling cartons.
The Quebec-based company produces soy, rice and almond beverages in a variety of flavours under its Natur-a brand.
14. Diamond Naturals pet food Confirmed.
Websites including Dog Food Insider claim that Kirkland Signature Dog Food is actually manufactured by Diamond Pet Foods, also known as Schell and Kampeter, Inc.
That might not be enough evidence on its own, but in 2012 the Kirkland brand was part of a recall for Diamond dry pet foods following a salmonella outbreak at Diamond's production plant in South Carolina. Various Kirkland Signature and Nature's Domain dog food formulas and one cat food formula were named.
There's been no word of a break with Diamond following the incident, and the Kirkland brand remains popular with pet lovers.
15. Starbucks coffee Confirmed.
Even coffee snobs may be intrigued by a few of Costco's relatively inexpensive house blends, which boast of their ties to the world's largest coffeehouse chain.
Kirkland offers certain varieties of its house blend with the stamp, "Custom roasted by Starbucks."
The two-and-a-half-pound Starbucks-affiliated bags include Kirkland's Signature House Blend Medium Roast and Espresso Blend Dark Roast.
16. Jelly Belly candy Confirmed.
It's in the name.
Costco openly teamed up with candy company Jelly Belly to sell its signature "gourmet" jelly beans. You can get 2.4-pound bags of sugary goodness featuring 44 different flavours, such as Buttered Popcorn, Dark Chocolate and Tutti-Fruitti.
Not quite as indulgent as the four-pound, 49-flavour tubs you can get in the States, but more than enough to satisfy your sweet tooth.
17. Duracell batteries Looks likely.
Many buyers avoid store-brand batteries for fear they'll drain faster than the ones produced by big-name brands. You won't know until your device drops dead at the most inconvenient time.
Thankfully, it seems like Costco's generic batteries are made by a company that's "Trusted Everywhere."
In a 2016 interview with an Atlanta station, Costco CEO Craig Jelinek revealed that Duracell is the manufacturer of Kirkland Signature Batteries in the U.S. That may be true north of the border as well.
18. Kimberly-Clark diapers Looks likely.
Kirkland Signature Diapers are probably made by Kimberly-Clark, the same manufacturer responsible for trusted nappies such as Huggies and GoodNites.
At least, that's the case in the U.S. Costco finance chief Richard Galanti confirmed the connection in a 2017 interview with the Wall Street Journal. Costco had asked both Kimberly-Clark and rival corporation Procter & Gamble to produce diapers under the Kirkland brand; however, only the former agreed.
Parents will notice that almost all of the name-brand diapers sold at Costco are Kimberly-Clark's Huggies. Procter & Gamble's Pampers are nowhere in sight.
19. Chinet cups Confirmed.
A staple at house parties, Costco's giant packs of disposable red cups come from a familiar place.
The packaging clearly bears the blue Chinet logo under "Kirkland Signature" and next to the bold title "The Big Red Cup."
The American company Chinet has produced disposable tableware such as plates, bowls and cutlery for over 90 years and sells them through other big retailers like Walmart.
20. Warren motor oil Confirmed.
Warren Oil Company is speculated to be the manufacturer behind Walmart's Super Tech and Amazon's AmazonBasics motor oils, but we can confirm it supplies the Kirkland variety.
Kirkland Signature Full Synthetic SAE 5W-30 Motor Oil displays its maker in fine print on the back of the jug: "Manufactured by Warren Distribution, Inc."
Warren, which claims to be one of North America's largest independent lubricant manufacturers, markets its products around the world under several brands, such as MAG 1, and under private labels as well.
21. Blommer chocolate Confirmed.
Turns out those addictive packs of chocolate-covered nuts you grab at Costco to snack on your drive home come from the "manufacturers of the finest chocolates since 1939."
A 2014 issue of The Costco Connection magazine reported that Costco gets its Kirkland Signature chocolate through Blommer Chocolate Company, the largest cocoa processor and chocolate ingredient supplier in North America.
Together, Costco and Blommer developed a sustainability program for cocoa sourcing in West Africa's Ivory Coast, where most of the store's chocolate comes from. According to The Costco Connection, the farming agreement ensures a high quality and traceable product while providing fair wages, education and other services to local communities.
22. Acetum balsamic vinegar Confirmed.
You don't need to look hard to source this one. Kirkland Signature Aged Balsamic Vinegar of Modena boasts of its 100-year-old manufacturer on the bottle.
Costco partnered with Modena-based company Acetum all the way back in 1999 to produce its balsamic vinegar, according to The Costco Connection.
"Balsamic Vinegar of Modena" is a protected title that can only be applied to products that fit certain geographical and processing standards.
23. Stearns & Foster mattress Confirmed.
Mattresses probably aren't the first item on your Costco shopping list, but the company does offer a generous selection that includes Novaform and Sleep Science, as well as its own Kirkland brand.
The Kirkland Signature mattress, however, is the result of Costco's partnership with Stearns & Foster. The Kirkland Signature by Stearns & Foster Lakeridge Mattress uses memory foam and gel foam and comes in king, California king and queen sizes.
The company dates back to 1846, when Seth Foster and G.S. Stearns got together to manufacture cotton goods for horse carriage upholstery. They later moved on to hotel mattresses.
24. Isigny Ste-Mère brie Confirmed.
You can still serve your guests in style with hors d'oeuvres made from a Kirkland Signature cheese.
Normandy-based Isigny Ste-Mère exports its butters, creams and cheeses around the world and provides Costco with its store brand brie.
Isigny suggests cutting the top off, layering on some honey and raw sugar, then sticking it under the broiler for a delicious brûléed brie.
Sponsored
Automatically apply coupon codes for free - it's kinda genius
Capital One Shopping's browser add-on automatically applies coupon codes as you shop online. It also alerts you whenever there's a better deal available from another retailer. It's absolutely free – plus it takes only two clicks to install.
Add the Capital One Shopping browser extension today and start earning discounts of up to 50% on the things you already buy. Your bank account will thank you