1. 1960 Jaguar XK150S Jaguar's eye-popping XK150 combined the curvaceous style with sporty pep, updating the legendary British automaker's previous XK models to be faster and more streamlined.
Designed as a response to Mercedes-Benz's 300 SL, the XK150 was produced between 1957 and 1961 as a roadster, convertible and hardtop coupe.
The 1960 XK150S model was the first to feature a 3.8-litre configuration, which gave the XK150 some extra oomph. Its 265-horsepower engine could go from zero to 97 km/h in just seven seconds.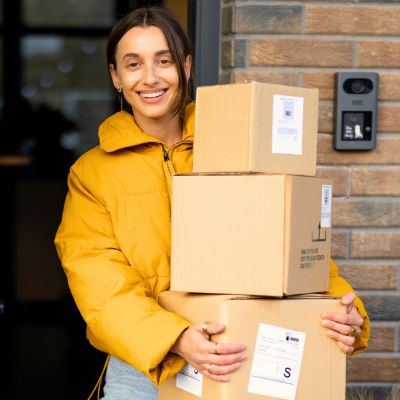 Shopping online? Let Capital One Shopping find and apply the best coupons for you. No hassle, just savings. Install now, save always.
Learn More
2. 1964 Alfa Romeo Giulia Sprint Speciale Inspired by classic Italian racing cars, Alfa Romeo's stunning Giulia Sprint Speciale features one of the sleekest, most recognizable designs of the 1960s.
The Sprint Speciale was originally unveiled in 1957 as a more high-end version of the already popular Giulietta, but in 1963 Alfa Romeo debuted a refined version under the name Giulia SS.
This suped-up SS contained a larger 1.6-litre engine and a luxurious leather-wrapped interior, bridging the gap between speed and style.
Only 1,400 Giulia Sprint Speciales were produced between 1963 and 1965, making this aerodynamic marvel of Italian engineering a white whale for many collectors.
3. 1966 Ferrari 275 GTB Ferrari's dazzling successor to the 250 series is widely regarded as one of the greatest cars ever produced by the renowned Italian automaker.
The 275 GTB debuted in 1964 with the same 3.3-litre V-12 as the 250, but with a new layout. It was the first road-going Ferrari to have an independent rear suspension and a rear-mounted transaxle.
The series two model from 1966 is noteworthy because of its longer nose, redesigned grill and enlarged rear window.
Anyone hoping to add this "prancing horse" to their stable should be prepared to shell out big bucks, though. Sotheby's had one up for auction that was expected to fetch up to $3,500,000 (USD).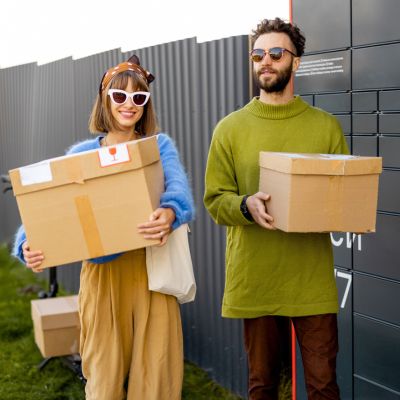 Automatically finds you the best coupons to use
Compares over 1000 merchants to give you the best price
Notifies you when your favorite items go on sale
Learn More
4. 1966 Shelby Cobra 427 Super Snake Often referred to as "the Cobra to end all Cobras," the 1966 Shelby Cobra 427 Super Snake is one of the most highly sought muscle cars ever built.
The 427 Super Snake was lighter and more powerful than the original Cobra, with a V-8 engine that could go from 0 to 161 km/h in 10.3 seconds.
Prior to the sale of a 427 Super Snake in 2007, designer Carrol Shelby told auction company Barrett-Jackson that he crafted the coveted roadster to be "the fastest, meanest car on the road."
The car in question went on to fetch the highest auction price of any American car up until that point: $5.5 million (USD).
5. 1961 Lincoln Continental Although the Continental had been around since 1939, the fourth-generation model introduced in 1961 broke the mold and ushered in a new era for Lincoln's beloved luxury car.
The trademark fins and fat chrome trim of previous models were replaced by clean, well-proportioned lines devoid of any unnecessary flash.
The fourth-gen model was also the first version to offer rear "suicide doors" that opened from the front, which would become one of the Continental's most distinguishing features for the rest of the 1960s.
6. 1969 Chevrolet Camaro Chevy's 1969 Camaro marked the end of the prized pony car's first generation, and boy did it go out with a bang.
The flatter, wider design and inset headlamps gave the '69 Camaro a more imposing look, transforming what was once a sporty coupe into a full-blown muscle car.
With its numerous high-profile iterations, including the ZL1, the Big Red and the Yenko, 1969 is regularly cited as the highlight of the Camaro's illustrious history. The site Motor1 ranked it as the best Camaro of all time.
Fans of the Fast and Furious franchise may recognize the 1969 Yenko Camaro as the car that Paul Walker's character Brian drives off a pier and crashes into a yacht in "2 Fast 2 Furious". Don't worry, though — it was only a replica.
7. 1964 Pontiac GTO Pontiac's trailblazing 1964 GTO paved the way for a generation of muscle cars, despite some initial reluctance from General Motors.
By offering the first GTO as an option package for their mid-sized LeMans, Pontiac was able to skirt GM's prohibition on intermediate-sized cars with engines over 330 cubic inches (cid) and drop in a 389-cid V-8.
It turned out that American drivers were indeed hungry for more power. After expecting to sell 5,000 GTOs, Pontiac wound up moving more than 32,000.
The '64 GTO was even immortalized in song in Ronny & Daytonas' hit "G.T.O.", which reached No. 4 on the Billboard Hot 100 chart.
8. 1960 Chrysler 300F Convertible The 1960 300F Convertible was a stylish step forward for the Chrysler's 300 letter series, with its sharp edges, unique trim and larger-than-life tail fins that were all sure to turn heads.
The interior of the 300F was equally chic, boasting a full-length console and luxurious leather bucket seats.
Its dual-quad 413 cubic inch wedge engine could generate up to 413 horsepower, which — coupled with the 300F's wing-like fins — left many drivers feeling like they were about to take flight.
9. 1968 Ford Mustang GT Fastback Ask any red-blooded American gearhead who came of age in the 1960s what the coolest car of all time is, and the chances are good they'll say the '68 Ford Mustang GT Fastback.
Immortalized on screen in the classic Steve McQueen thriller "Bullitt", the supremely badass '68 GT Fastback featured a 6.4-litre V-8 that put out 320 horsepower and could cover a quarter mile in under 14 seconds.
One of the two GT Fastbacks used in "Bullitt" recently went up for sale. To the surprise of no one, it fetched the highest price ever paid for a Mustang at public auction: $3.4 million (USD).
10. 1962 Chevrolet C1 Corvette The year 1962 marked the end of an era for the Chevy Corvette, as it was the last model year in which the classic sports car retained its original solid-rear-axle suspension.
The '62 model's engine was something new, though: a 327 cubic inch V-8, which gave this 'Vette more zip than any of the previous first-gen iterations.
If you want proof that the '62 Corvette's design is devilishly striking, look no further than the hit Fox drama "Lucifer". The devil himself uses one as his personal set of wheels.
11. 1961 Jaguar E-type Upon its debut at the Geneva Auto Salon in 1961, Enzo Ferrari described the Jaguar E-Type as "the most beautiful car ever made," and his glowing praise is tough to argue with.
The original two-seat rear-wheel drive E-Type coupe boasted a super-sleek design and a peppy 3.8-litre inline-6 engine, which allowed it to hit speeds of up to 241 km/h.
If ever there was an argument for automobiles as art, the E-Type is it. In fact, an E-Type roadster is now part of the permanent collection at the Museum of Modern Art in New York City.
Comedy fans may also recognize the E-Type as the convertible with the "SWINGER" license plate and Union Jack paint job from the spy movie spoof "Austin Powers: International Man of Mystery".
12. 1962 Volvo P1800 Although these days Volvo is better known for sensible sedans than streamlined sports cars, the P1800 was one of the coolest coupes of its time.
Manufactured between 1961 and 1973, the stylish P1800 featured a long nose, round headlights and two small rear fins, setting it in stark contrast to the boxy vehicles Volvo would eventually become famous for.
The P1800 gained notoriety in the early '60s as the trademark ride of Roger Moore's character Simon Templar on the hit TV series "The Saint". It also has the distinction of holding the world record for the most miles driven on a private vehicle owned by only one person: 3.2 million miles (that's around 5.1 kilometres!)
13. 1967 Toyota 2000GT Japan's first supercar, the ultra-sleek Toyota 2000GT, was introduced to the world in 1965, and it remains one of the most collectible Japanese sports cars of all time.
Only 337 2000GTs were produced over a four-year period, and that scarcity led it to become the first Japanese car to sell for over $1 million (USD) at auction.
A custom convertible 2000GT featured prominently in 1967's Japan-set James Bond romp "You Only Live Twice", but unfortunately for supercar lovers the convertible version was never made available to the general public.
Sponsored
Automatically apply coupon codes for free - it's kinda genius
Capital One Shopping's browser add-on automatically applies coupon codes as you shop online. It also alerts you whenever there's a better deal available from another retailer. It's absolutely free – plus it takes only two clicks to install.
Add the Capital One Shopping browser extension today and start earning discounts of up to 50% on the things you already buy. Your bank account will thank you