Taking time off work
One of the hardest issues Canadians face is telling their employers about their mental illness. In a 2019 survey, 75% of respondents stated they would be reluctant or would refuse to disclose a mental illness to an employer. The top reason for this was the stigma surrounding mental health.
However, speaking to your human resources department can be a good place to discover all your options. Especially if you need to take time off work to look after your mental health.
"If you can work with a psychiatrist, it's covered under insurance," Bartram said, "But that is directed to people with the most severe needs ... ongoing therapy — we don't see a lot of publicly available resources for that anywhere. [Not] in other countries either."
If you need time off work, employment insurance is certainly an option for income support. You can take short or long-term disability related to mental illness, and use benefits to cover your care.
"If you're too ill to work ... you may be able to get income support while you're on leave. And at a certain point you can also get income support from the EI [Employment Insurance] program," Bartram said.
More from Money.ca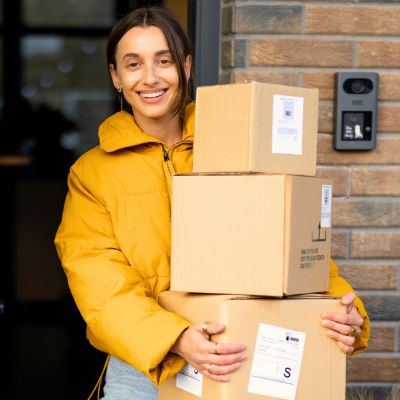 Shopping online? Let Capital One Shopping find and apply the best coupons for you. No hassle, just savings. Install now, save always.
Learn More
Where to start
No matter who you are or how much you make, Bartram said there are services that are free for Canadians to use. These can at least provide you with some guidance, and perhaps enough resources, to help manage your mental health needs.
"Things like the Structured Psychotherapy programs in Ontario, things like the Stepped to Care 2.0 [are] a model of care that's been rolling out," Bartram said. "During the pandemic we've seen the biggest new thing has been the Wellness Together Canada portal that Health Canada launched."
The portal provides Canadians with access to information, educational videos, anxiety management, and more. However, another place to start is also with your primary care physician, Bartram said.
"Physicians have been able to provide some mental health counselling and certainly access to medications," Bartram said.
How to afford the costs
Medications, ongoing therapy, time off work, it all takes a toll on finances. And again, while there is work being done by the Canadian government, it can leave many Canadians unsure of where to turn. Especially those with low income, or with little or no benefits, Bartram said.
"People who don't have access to benefits and can't pay for things out of pocket...there might be social assistance, but that would vary from province to province and that's a fairly small piece of what we're talking about here," Bartram said.
That's where it becomes important to find more information on programs like Ontario's Structured Psychotherapy, and national programs like Stepped to Care and Wellness Together Canada. These systems can be used to cover at least some of the expenses.
"Through our work, people have access to mental health benefits," Bartram said. "It's very variable, but sometimes it can be $2,000 worth, and other times $200 worth."
Canadians who don't necessarily need ongoing care, but for whom that (perhaps) $1,000 in benefits isn't enough, should speak with their doctor. They can likely get you into a provincially funded program, or a referral for psychiatry, Bartram said.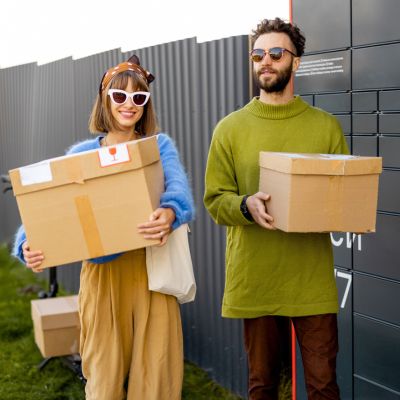 Automatically finds you the best coupons to use
Compares over 1000 merchants to give you the best price
Notifies you when your favorite items go on sale
Learn More
More to come in the near future
The recent partnership between the federal Liberal Party and New Democratic Party, which seeks to form an alliance that will govern the country through 2025, addressed some mental health issues, but not all.
While finances and mental health were mentioned in the announcement, there remained no strategy towards providing Canadians with better mental health care overall.
The Mental Health Strategy for Canada recommends raising health spending to 9% of the health budget in 2022, which would be $5.7 billion in Ontario alone. However, with substance abuse at all time highs during the pandemic, it remains the focus of government spending.
"There is a consensus that there is no one solution to address the overdose crisis," Carolyn Bennett, Minister of Mental Health and Addictions and Associate Minister of Health said in a recent statement. "Safer supply pilot projects are one of many important tools we have to save lives."
With substance abuse going hand in hand in many cases with mental health issues, it could still be some time before there is a federal policy towards providing increased mental health coverage to Canadians dealing with other mental health issues. In fact, Canadians may see some programs announced during the pandemic drop afterwards.
"Health care in Canada is generally 30% covered by the private sector, and that changed a bit during the pandemic," Bartram said. "When all those campaigns are going to slow down, we're going to drop back to that 30% figure."
Meanwhile, the hope is that perhaps when the pandemic is completely over, there will be far fewer cases of severe mental health issues, Bartram said. But that doesn't look likely.
"If I were a therapist right now, it would be really hard to diagnose someone," she said. "There are pretty strong indications that the pandemic has had a negative impact … and those impacts are going to be long lasting and complicated."
Sponsored
Automatically apply coupon codes for free - it's kinda genius
Capital One Shopping's browser add-on automatically applies coupon codes as you shop online. It also alerts you whenever there's a better deal available from another retailer. It's absolutely free – plus it takes only two clicks to install.
Add the Capital One Shopping browser extension today and start earning discounts of up to 50% on the things you already buy. Your bank account will thank you