1. Monitor your credit score Don't forget about your personal credit while also looking after your business. Check your score for free online and monitor it regularly.
Consider automating your bill payments from your chequing account to avoid accruing those steep interest fees and late payment penalties and taking a hit to your score. Maintaining good financial habits in your personal life also helps when you're managing the finances of a small business.
Plus, lenders may actually take a peek at your credit score when reviewing your business loan applications as well, especially if your business is new.
Unexpected vet bills don't have to break the bank
Life with pets is unpredictable, but there are ways to prepare for the unexpected.
Fetch Insurance offers coverage for treatment of accidents, illnesses, prescriptions drugs, emergency care and more.
Plus, their optional wellness plan covers things like routine vet trips, grooming and training costs, if you want to give your pet the all-star treatment while you protect your bank account.
Get A Quote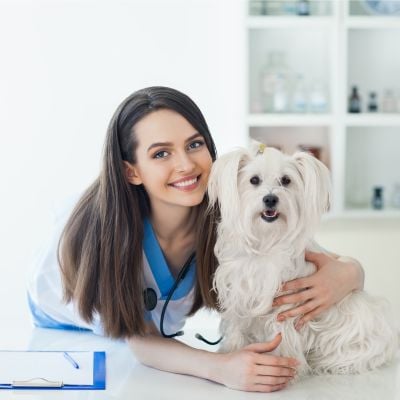 2. Work on your debt If you're saddled with multiple revolving balances and high interest rates, find ways to cut down on your debt and prove to lenders that you're a reliable borrower.
Still paying off your mortgage? Consider refinancing at a lower rate by comparing quotes from various lenders online.
Or, roll multiple debts into a single loan to save on interest. You can compare personal loans from various lenders across Canada to find one that suits your situation.
3. Diversify your investments Ever heard the phrase don't put your eggs all in one basket? That applies to your investment portfolio as well.
When you open and fund your first Wealthsimple Invest account, you'll earn a $50 bonus if you make an initial deposit of $500 and you get a personalized, low-fee diversified portfolio based on your risk level, that invests your money across the stock market.
Diversifying your investments is important when it comes to your small business as well — don't put all your personal capital into financing your business. allocate some funds into other things like investments, savings accounts or different businesses.
Give yourself some financial breathing room so if the worst should happen to your business, all of your money hasn't been funnelled into the failed venture.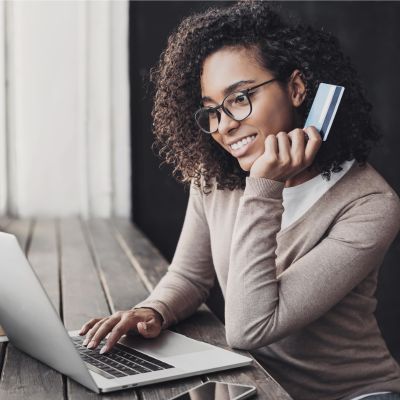 4. Stick to a budget Develop strong saving habits outside of your small business and that'll come in handy when you're making decisions about how to cut down on unnecessary expenditures and spend where you need to.
It's easy to get carried away with small payments directly from your phone with one swipe of the thumb. You can download a budgeting app to track your spending and help with bills.
And check whether you can score some extra money or rewards even as you shop. Ampli, for example, lets you earn cash back when you make purchases from popular retailers like Indigo and Hudson's Bay.
5. Set up an emergency fund You don't want to be caught off guard when it comes to big unexpected expenses, like major car repairs or replacing pricey equipment such as a computer.
Stash some of your money into a high-interest savings account that lets you earn up to 1.50% more than what other banks offer.
And maybe create a separate fund for business-related emergencies — just in case revenue drops or big expenses crop up during the pandemic.
6. Save up for retirement Your small business might offer retirement benefits for your employees, but it's just as important to take care of yourself.
Set up an RSP account and let your money grow in a tax-sheltered account. Avoid making early withdrawals, or you'll get taxed on that income, even if it's to support your small business.
It's important to keep your personal finances and your business finances separate from each other to give your business more credibility and save you from more personal liability if anything goes wrong down the road.
7. Get professional tax help Your business taxes and personal taxes are very different and if you haven't kept the two separate, things can get complicated fast. Consider enlisting the services of a professional to help you get things in order and figure out what deductions you might be eligible to claim.
Or, if you're a seasoned taxpayer and don't mind doing the work yourself, look into some of the best online tax software out there — some packages will also offer the help of an expert.
MeVest founder and personal finance consultant Lesley-Anne Scorgie says hiring a professional can save you all the stress and money in the long term.
"Time and again, we unfortunately see DIY gone wrong with taxes," she says. "If you're uncertain, work with a professional."
And make sure to compare fees and rates first so that you're not spending more than you need to.
Sponsored
Trade Smarter, Today
With a wide variety of investment chocies, CIBC Edge makes it easy for you to trade how you want, when you want.