1. Sooner is better than later The quicker you get started, the cheaper your premiums will be — and that's not just because insurance costs are on the rise.
When you're young and healthy, your risk of dying is low. For that reason, life insurance companies are willing to give you way better rates.
A healthy 30-year-old man might pay $15 per month for $100,000 worth of protection, while a man in his 60s will have to shell out $124 a month for the exact same policy.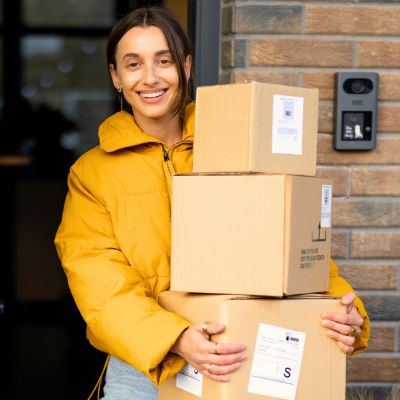 Shopping online? Let Capital One Shopping find and apply the best coupons for you. No hassle, just savings. Install now, save always.
Learn More
2. You don't need to pick the priciest policies There are two main types of life insurance policies: permanent and term.
Permanent policies are pricey — they can cost 10 times as much as a term policy — because they last for life. Life insurance companies have to charge so much because, hey, you will die one day, so the policy will pay out. Plus, most permanent policies are bundled with an investment component.
A "perm" policy is often a better fit for people who will have dependents for the rest of their lives or need another place to stash their cash and collect dividends.
Meanwhile, term life insurance won't bust your budget when you're trying to save up for daycare, birthday parties and family vacations. It's affordable because you only need to pay for the time that you need it.
A 20- or 30-year term will protect your wee one until they finish university and you've paid off your mortgage. And if you still have debts or dependents when that term ends, you can always start a new term of five or 10 years.
3. Make sure to buy enough coverage A $100,000 policy sounds like a lot of money, but it won't maintain your family's quality of life for very long. One rule of thumb cited by the Canadian government is to buy coverage equal to seven to 10 times your annual salary.
Some people will need more or less, so you may want to use the DIME formula to get a closer estimate.
DIME stands for debt, income, mortgage and education — the main figures you'll need to think about when tallying how much you might need. Here's what that might look like for an average Canadian with two children.
Consumer debt: $23,800

Lost income (annual salary of $56,500, minus $13,026 in income tax, multiplied over a 20-year term): $869,480

Brand new mortgage: $290,000

Post-secondary education (for two kids over four years, including rent, food and other expenses): $156,000

Funeral costs: $13,000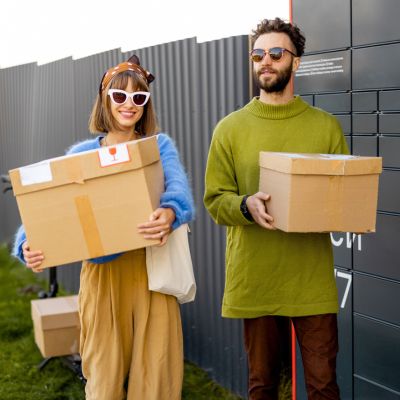 Automatically finds you the best coupons to use
Compares over 1000 merchants to give you the best price
Notifies you when your favorite items go on sale
Learn More
4. Don't rely on your insurance through work Group life insurance benefits can be a welcome bonus, as they're often inexpensive or even free. Nothing to complain about there.
But your coverage generally ends when you leave your employer — and if the payout is only one or two times your salary, it won't be nearly enough.
It's best to think of group life insurance as a top-up, like the foam on your latte, instead of relying on it as your main insurance policy.
5. Don't underestimate stay-at-home parents If you or your partner is staying home to look after the newest member of your family, you are saving an obscene amount of money. Don't forget to factor that into your life insurance decisions.
A parent at home is playing the role of daycare operator, driver, cook, cleaner, laundry service worker and more during their 24-hour shift. A Salary.com study pegged the cost of that labour at more than $230,000 Canadian per year.
Whether you believe that estimate or not, you should stop to think about how expensive it would be to raise a child with one fewer parent around. Even if they aren't working, stay-at-home parents need to be insured.
6. Joint policies aren't always better A joint policy for you and your partner is generally a bit cheaper than paying for two single policies. However, you can run into trouble depending on what kind of joint policy you get.
"Last to die" policies require both parents to pass before paying out. "First-to-die" policies pay out when only one partner dies, but that means the living partner will need to buy a new policy. If this happens later in life, his or her premiums will be way more expensive.
You and your partner will also have to agree on the coverage amount, term and beneficiaries, and you'll each have to get new policies if the relationship breaks down.
Considering the low cost while you're young, it may be worth the extra cash to start individual life insurance policies.
7. Think about adding a child term rider Like investing in an RESP, buying life insurance for your child can set them up for the future.
A child term rider, which can cost as little as $2.50 a month, adds your children to your own policy until they reach adulthood. So long as you choose a rider that's convertible, your child can then take over that coverage in the form of a permanent life insurance policy of their own — without ever needing a medical exam to qualify.
And yes, in the worst case scenario, a child term rider will help parents cover the cost of their child's funeral and let them stay at home longer while they grieve.
8. Get the right policy at the right price Life insurance may be a lot cheaper for young parents, but it's not so cheap you can afford to waste money. The next two decades are going to be very expensive.
Luckily, low premiums are available on term policies from online insurers like PolicyMe, whose automated-underwriting technology makes the process of applying for a policy — which has traditionally taken weeks and involved complicated paperwork and awkward medical exams — painless and quick.
You can get an instant quote on PolicyMe's website simply by answering a handful of basic questions. And when you apply for a term life policy through PolicyMe's website, which for most people will take about 15 minutes, you'll immediately find out whether you're approved. No more weeks-long waiting periods, and most healthy applicants won't need a follow-up medical exam.
Sponsored
Automatically apply coupon codes for free - it's kinda genius
Capital One Shopping's browser add-on automatically applies coupon codes as you shop online. It also alerts you whenever there's a better deal available from another retailer. It's absolutely free – plus it takes only two clicks to install.
Add the Capital One Shopping browser extension today and start earning discounts of up to 50% on the things you already buy. Your bank account will thank you