What is Borrowell
Borrowell is a website that lets you download your Equifax credit report for free and check your credit score whenever you want, without hurting your credit rating. You'll get emails from Borrowell anytime your credit information gets updated, making it easy to track your progress.
If your score is lower than you'd like, you'll also get personalized tips and tools to help you bump it up.
Borrowell also offers hand-picked recommendations for loans and credit cards based on your current score, so you can get the best interest rate available even if your credit isn't amazing.
Unexpected vet bills don't have to break the bank
Life with pets is unpredictable, but there are ways to prepare for the unexpected.
Fetch Insurance offers coverage for treatment of accidents, illnesses, prescriptions drugs, emergency care and more.
Plus, their optional wellness plan covers things like routine vet trips, grooming and training costs, if you want to give your pet the all-star treatment while you protect your bank account.
Get A Quote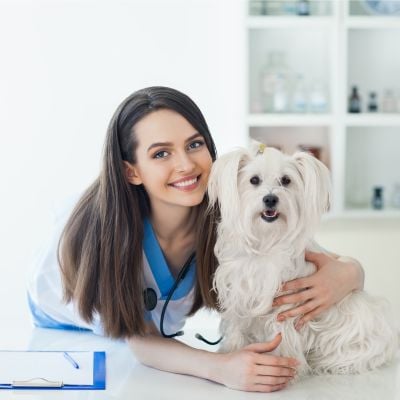 Signing up is quick and easy
Signing up for Borrowell only takes three minutes. Just confirm your identity by answering a few multiple-choice questions about your bank and your background, and you'll have instant access to your score.
You may be asked to provide the last four digits of your social insurance number, so it's worth having your SIN card handy while you sign up, but no other documentation is required.
Don't stay in the dark
There's really no reason not to check your credit score. It's free, it's easy, and it only takes three minutes. With interest rates going up, the penalty that you will pay for poor credit is higher than it was. Unmonitored, a low score could wind up costing you hundreds, or even thousands.
Sign up for Borrowell and take control of your credit score today.
Sponsored
Trade Smarter, Today
With a wide variety of investment chocies, CIBC Edge makes it easy for you to trade how you want, when you want.