Why do employers check credit? Employers want to gather as much information about potential hires as possible, and your resume and cover letter usually aren't enough.
The investigation can be more or less rigorous depending on your industry and level of seniority. If you want to work in finance or government, expect your employer to exhaust every tool available before bringing you on board.
Here are a few reasons employers will request your credit report:
1. You're handling money
It's no surprise that employers want to keep their cash in safe hands.
Hiring managers assume that candidates with the skills to manage their own money successfully could do the same for the company.
At the same time, managers may fear that a worker who's deep in debt will be more likely to embezzle company funds.
2. You're making important decisions
Your prospective employer might want to check your credit history even if you're not handling large amounts of cash.
Missed payments could be taken as a sign that you're unorganized or irresponsible. If you can't manage your own household, how are you going to handle big, important decisions at the office?
Expect even greater scrutiny if you want to work for the government or an influential company. An employee who's desperate for cash may be vulnerable to bribery; managers could fear that outside forces will influence your decisions and ask you to hand over confidential information.
3. To protect against fraud
Stains in your credit history don't make you a criminal, but employers may want a look at your credit report just to ensure you are who you say you are.
By matching the information on your credit report with the information you provided in your application, employers can be reasonably sure they're not being hoodwinked.
Unexpected vet bills don't have to break the bank
Life with pets is unpredictable, but there are ways to prepare for the unexpected.
Fetch Insurance offers coverage for treatment of accidents, illnesses, prescriptions drugs, emergency care and more.
Plus, their optional wellness plan covers things like routine vet trips, grooming and training costs, if you want to give your pet the all-star treatment while you protect your bank account.
Get A Quote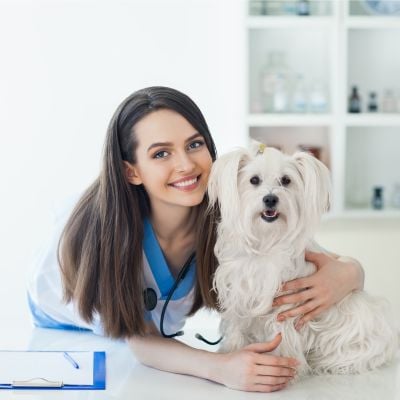 What do employers see when they run a credit check for jobs? Your credit report includes plenty of personal information — like your name, date of birth, address, Social Insurance Number and previous employers — as well as details about your debt, including mortgages, credit cards and student loans.
Employers will be able to see whether you pay your bills on time, how much debt you have, whether your accounts have gone to collections and whether you've ever suffered a bankruptcy or foreclosure.
You can tell prospective employers about your fabulous organizational skills all you want, but late payments will tell them a different story.
What percentage of employers check credit?
While the numbers are fuzzy in Canada, a full 94% of U.S. companies conduct some type of background check on potential employees, according to a survey from the Professional Background Screening Association.
About 38% of U.S. employers do credit checks for certain candidates and positions, but only 14% say they run checks on everybody. If your job involves handling money or making big decisions, there's a much greater chance a company will ask to see your credit history.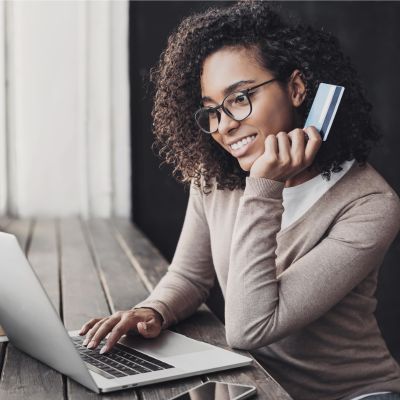 What legal rights do I have? Provincial laws may protect you. Alberta's privacy commission once ruled that Mark's Work Wearhouse went too far when it rejected an applicant following a credit check. The investigator in the case said credit information wasn't necessary to judge how well a sales associate could perform their duties.

You must give consent. Employers can't simply take a peek at anybody's credit report; you need to give permission. Under Canadian law, employers have to give notice to a job applicant or existing employee if they plan to run a credit check.

You can contest the results. If a prospective employer does a credit check, you can ask for the name of the bureau that provided the report. Then you can check that bureau's report on you for any errors.
Does an employer's credit check hurt your score?
When you apply for a new loan or credit card, your prospective lender will request your credit history from one of the major credit bureaus.
This is called a "hard inquiry." It will lower your credit score by several points and typically stay on your report for up to 36 months.
But an employment credit check is a "soft inquiry" because it doesn't involve applying for new credit. That means it won't affect your score in any way.
How do I prepare for an employer credit check? Before a hiring manager even asks, you should be thinking about what your credit background says about you.
You can get a free copy of your credit report and credit score through one of several online providers. Some of those providers, such as Borrowell, also offer credit monitoring so you'll know if something happens to improve or damage your reputation.
If something seems off, check your full report for any errors and report them to the offending credit bureau. Mistakes do happen, and you don't want them affecting your chances of landing a job.
The biggest red flags for employers are missed payments and high debt. If you're struggling to pay down your debt or make your minimum payments, you may want to consider debt consolidation.
With a debt consolidation loan, you take out a new low-interest loan and use it to pay off all your high-interest debt. (You can use the site Loans Canada to quickly track down a better interest rate.) You won't reduce the amount you owe right away, but you'll save money and pay off your debt much quicker when you aren't losing so much to interest.
Sponsored
Trade Smarter, Today
With a wide variety of investment chocies, CIBC Edge makes it easy for you to trade how you want, when you want.