How does rent reporting work? While Canadians have always earned points for paying their credit card bills and other financial obligations, their record of paying rent has historically been excluded from their credit score.
"There are many renters with poor credit scores who actually have a good record of paying their rent on time, and they have a harder time getting housing because landlords check credit scores," said CEO Zachary Killam in a recent interview with HuffPost Canada.
"We should be giving credit to consumers for paying their rent on time."
To do so, the LCB has inked a deal with Equifax, one of Canada's two main credit bureaus. Landlords can now report their tenants' payments (or non-payments) to the LCB, which will go to Equifax and end up on their credit report.
The service is now available in all provinces except Quebec.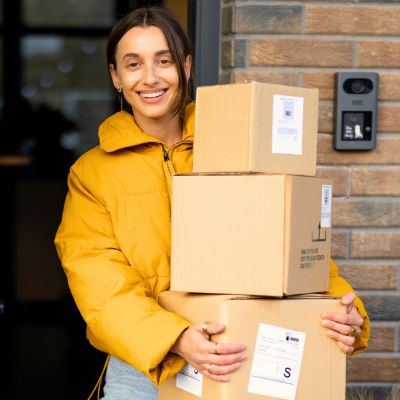 Shopping online? Let Capital One Shopping find and apply the best coupons for you. No hassle, just savings. Install now, save always.
Learn More
Who benefits from rent reporting? Killlam has stated that the new process will be particularly beneficial for new-to-credit and new-to-Canada consumers who tend to have thin credit files and struggle to build their credit ratings.
If you're interested, you can ask your current landlord whether it would be possible for them to sign up and report your payments.
But for other tenants, their participation may not be strictly voluntary.
The LCB, which was originally founded as an online network for landlords and property managers, says it aims to provide both "carrots and sticks" to ensure landlords get paid on time.
Its website has clauses landlords can add to their rental agreements, explaining to new tenants that they must consent to their payments being reported to Equifax.
"Ninety-plus per cent of the records we get are positive in nature, so overwhelmingly landlords use this to reward tenants," Killam said.
Does rent reporting work? As a concept, the building of credit through rental payments is not new. In the United States, one's rent payments can be logged with any number of rent-reporting companies such as Rental Kharma, Rent Reporters or Cozy.
It's also not a perfect solution. Remember that:
Rent payments cannot be relied upon exclusively as a means to build credit. A history with different types of payments, including credit cards, is still an essential component.

Rent payments won't impact all of your credit scores. Each Canadian has multiple credit scores that are accessible by different lenders for different purposes, and the LCB hasn't made an arrangement with Canada's other big credit bureau, TransUnion.
Before signing up, landlords and tenants should understand how the agency will protect their personal information, what they'll be paying for and what the cancellation policy looks like.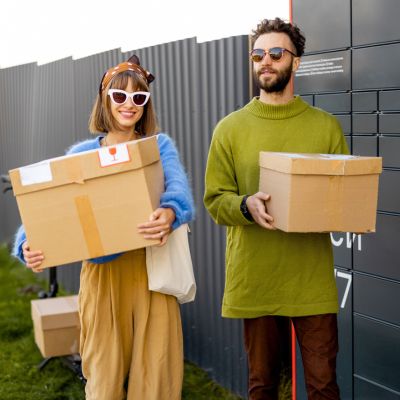 Automatically finds you the best coupons to use
Compares over 1000 merchants to give you the best price
Notifies you when your favorite items go on sale
Learn More
How else can you build your score? While this new initiative gives Canadians one more way to build their credit score, it's important to use multiple methods. The credit bureaus give the best scores to people with a long history of responsible borrowing with different types of credit.
Here are few other options:
Check your credit report for errors: You might make your bill payments on time, every time, but that doesn't mean they're always reported correctly. Get a free copy of your credit report and make sure everything was reported right and there's no evidence of fraud.

Apply for a mobile phone: Certain carriers such as Telus require no credit history to acquire an account and will report your post-paid subscription to the credit bureaus.

Reduce your debt: Many Canadians use low-interest personal loans in order to refinance or consolidate their high-interest debt, helping them save money, become debt-free faster and raise their credit score along the way.

Get a secured credit card: If your credit isn't good enough to get a normal credit card and build your score that way, you may need to start with a secured card instead. You'll just need to put some money down as collateral. If you have a credit card, asking for a higher limit can also help boost your score.

Try a credit-builder loan: These unusual loans are designed to help people with no credit or bad credit. The money you "borrow" is locked away until you finish making all of your payments.

Become an authorized user on a loved one's credit card: Someone close to you might be willing to add you to their credit card account as an authorized user, helping to boost your credit score if they are diligent with payments.
Above all, remember that keeping a close eye on your credit score is crucial, as it can have a substantial impact on your ability to get a decent interest rate on a car loan or even get a job.
You may want to sign up for a free credit monitoring service — Borrowell is a popular option that works with Equifax — that will inform you when your score changes and provide personalized advice on how to improve it.
Sponsored
Automatically apply coupon codes for free - it's kinda genius
Capital One Shopping's browser add-on automatically applies coupon codes as you shop online. It also alerts you whenever there's a better deal available from another retailer. It's absolutely free – plus it takes only two clicks to install.
Add the Capital One Shopping browser extension today and start earning discounts of up to 50% on the things you already buy. Your bank account will thank you