"I live with my single mother," he says. "She was diagnosed with schizophrenia about 15 years ago, so I try to take care of her as much as I can."
In 2017, Tonny heard about a service called Borrowell that would let him check his credit score any time and keep track of his monthly bills for free.
"I thought 'this is too good to be true,'" he remembers. "I'd previously tried free trials of similar services, but once the trial ended I opted not to continue."
But Borrowell was different. Monitoring his score really worked, and he's been using the service ever since.
"Since I've been with Borrowell, the lowest my score has been recorded is an 815," he says. "As of August 24, 2020, my credit score is 841."
"It makes paying bills a lot more fun"
Borrowell lets Tonny check his credit score for free anytime he wants. Whenever his score changes, he gets an email letting him know.
"Access to my Credit Score and Credit Report on a monthly basis is incredibly useful," he says. "Borrowell also gives me a rough idea of what kind of loan would I get as a result of knowing what my Credit Score is."
In addition to monitoring his score, Borrowell helps Tonny make sure he never misses a monthly bill payment.
Any time he's got a due date coming up, Borrowell reminds him. He's started paying his bills as soon as he receives one of these email reminders, and his score has gone up as a result.
"It's made paying bills a lot more fun, to be quite honest," says Tonny. "I treat my credit score like a video game score and have ongoing competitions with a few friends about how high our scores can go."
Unexpected vet bills don't have to break the bank
Life with pets is unpredictable, but there are ways to prepare for the unexpected.
Fetch Insurance offers coverage for treatment of accidents, illnesses, prescriptions drugs, emergency care and more.
Plus, their optional wellness plan covers things like routine vet trips, grooming and training costs, if you want to give your pet the all-star treatment while you protect your bank account.
Get A Quote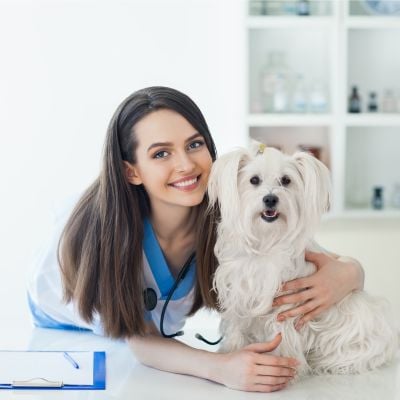 Never miss an error
Borrowell also lets Tonny know if there are any errors or unusual activity on his account, which has been an issue for him in the past.
He recalls one instance when he found fraudulent charges on one of his cards.
"My credit card was charged the same $32.50 several times over the span of 30 minutes."
Now that he uses Borrowell, he never has to worry about that happening again.
"Going forward, with access to Borrowell I [can] act on any potentially suspicious activity as soon as it is detected," Tonny says. "It gives me peace of mind."
Sign up in three minutes
If your credit score is lower than you'd like it to be, Borrowell can help. Or, if you're like Tonny and your score is already solid, you can use it as a free tool to watch out for fraud and stay on top of your bills.
"Borrowell has been an excellent resource," Tonny says. "It's encouraged me to continue to pay my bills on time and review my credit report as frequently as possible."
Even if you're just curious about your credit score, Borrowell is totally free and it won't affect your credit rating.
So take three minutes to sign up and start monitoring your credit today.
Sponsored
Trade Smarter, Today
With a wide variety of investment chocies, CIBC Edge makes it easy for you to trade how you want, when you want.