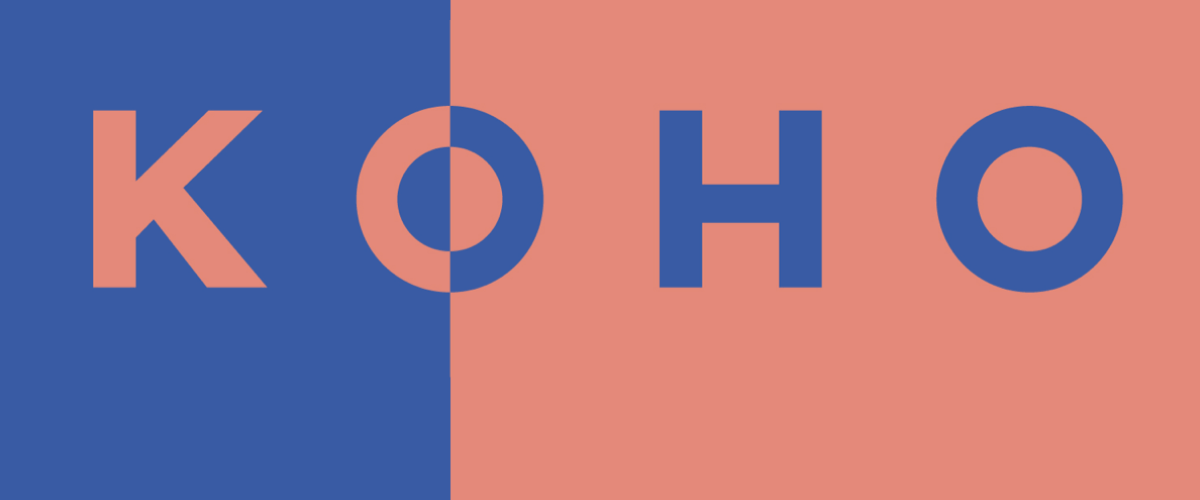 KOHO Credit Building review
Koho credit building / Koho
We adhere to strict standards of editorial integrity to help you make decisions with confidence. Please be aware that some (or all) products and services linked in this article are from our sponsors.
We adhere to strict standards of editorial integrity to help you make decisions with confidence. Please be aware this post may contain links to products from our partners. We may receive a commission for products or services you sign up for through partner links.
KOHO, the budgeting app, savings account, and prepaid card trio, has added a new tool to its roster: credit building. You might think that this isn't really cause for excitement, but when you consider that KOHO offers a prepaid card that's not exactly like a credit card, it's clear to see why this is kind of a big deal for some people.
Usually, you need credit to build your credit score, so how is it possible that KOHO is offering to build your credit without actually providing you with any credit? Magic is one answer. Another answer is its new credit-building tool that helps you securely and gradually build your credit score.
Get a KOHO account to access the KOHO Credit Builder
What is Credit Building by KOHO?
Credit Building by KOHO is an optional tool that can be added to your standard KOHO Easy account or paid Extra/Essential versions For $10 a month ($7 for Extra or Essential) on a six-month subscription, KOHO will help you build up your credit score by reporting payments to a major credit bureau.
This is especially helpful for people who are already struggling with a low credit score, or none at all. Your credit score can significantly impact your life since it can be frustrating to apply for loans, mortgages, or even certain credit cards if you can't get your credit score to increase. Not only that, but it sometimes seems like an unattainable goal. You need to get credit to increase your credit, but you can't get credit with bad credit. It seems unfair, but KOHO's credit-building tool can help get you out of that cycle.
How does it work?
To begin, you'll need to have an existing KOHO or KOHO Extra account. Then, you can register for Credit Building in the KOHO app.
You might be wondering how KOHO manages to convince credit bureaus you're an established lender without taking out any credit. What KOHO does is each month it takes out a portion of pre-deposited dedicated funds and reports this as a "repayment" on a no-fee line of credit. These funds are separate from your available balance since you shouldn't be using it, its sole purpose is to help you build your credit. That's why you won't see anything different in your account aside from a $7-$10 monthly deduction for the tool's fee. To the credit bureau, it looks like you're paying back a line of credit, and to you, there's no actual difference or deduction in your account.
Get a KOHO account to access the KOHO Credit Builder
How to apply
Let's break down the process of using the Credit Builder tool step-by-step to see how it looks from start to finish:
1.

Sign up for the Credit Building tool in your account on the app.

2.

Once you've signed up, KOHO will retrieve your current credit score.

3.

After this, KOHO deposits dedicated funds and deducts the Credit Building fee.

4.

Month after month, KOHO withdraws a portion of these specific dedicated funds and reports it to a credit bureau as a repayment.
That's all there is to it! The only thing you really need to do is make sure you have at least $7-$10 a month in your account to cover the cost of the tool, but besides that, everything else is done behind-the-scenes. However, you'll be able to track your credit score changes directly on the KOHO app.
At the end of the 6-month subscription, you won't be automatically recharged for the tool, but you can choose to sign up again to continue using the service if you still want to build your credit score.
Is the Credit Builder tool worth it?
In certain scenarios, the Credit Builder tool can be worth the relatively small investment. However, it's not right for everyone. Here's why.
If you're doing everything you can to increase your credit score, then the Credit Builder add-on can be a helpful tool to give you a little extra edge. At $7-$10 a month for 6 months, it will set you back at most $60 if you have KOHO Easy, which isn't a huge sum. I would recommend this tool if you're responsible with your finances, you're looking for new ways to increase your credit score, and you already have other measures in place to maintain or improve your score. It might also be helpful to those who are new to Canada and don't have any credit history yet, but there are also other ways to establish a credit score from scratch.
That being said, KOHO's Credit Building tool isn't a be-all-end-all fix to your credit score woes. If you're reckless with money or simply don't know how to manage your finances, this tool won't fix your credit score the way you want it to. You can still be missing credit card payments or have piles of unpaid loans outside of KOHO, which means you probably won't see your credit score go up after signing up for this tool.
Not only that, but the "set it and forget it" method here is a bit of a double-edged sword. Sure, it's incredibly convenient just to sign up for this tool and then forget about it for six months as your credit builds the background, but improving your credit score should be a more interactive process. If you're someone who has bad credit because of poor budgeting and spending habits, then it's important to be engaged in the process of rebuilding your score so that you can learn how it's done. I'd like to see this tool expanded into a full suite of credit-building tools, such as articles with advice on how to improve your credit score or a personalized plan of action to help get your finances in order.
Pros and cons
Pros
An affordable way to build your credit
KOHO has noted, on average, users increase their credit score by 20 points within 6 months of Credit Building subscription
Accessible to anyone with no credit history or a low credit score
No need to apply for or take out any new form of credit
Minimum effort way to increase your credit score
No hard credit check is done that will impact your current score
Cons
Won't be helpful to those with poor financial habits
Not necessarily a holistic way to improve your credit score long-term
Lacks more robust credit-building information and planning
Final word
In short, KOHO's Credit Builder tool is exciting for those who want to gradually increase their credit score without using a traditional credit card. Still, it's not going to be the magical tool that pulls you out of the depths of bad credit, so no one should sign up for this add-on with that expectation. If you're already responsible with your spending and are working on your credit score in other ways, then KOHO's Credit Builder can really compliment your efforts.
Get a KOHO account to access the KOHO Credit Builder
FAQs