1. You'll save money on insurance Depending on where you live in Canada, your credit score can impact how much you pay for home and auto insurance. Companies say it's one of the best clues they have to predict the likelihood of future claims.
Outside Ontario and Newfoundland and Labrador, auto insurers are allowed to use your credit score when calculating your risk of getting in an accident or getting your car stolen. If you're not checking your score, you might not even realize why your premiums are so high.
It's a similar story for home insurance. Only Newfoundland and Labrador bans companies from using your credit history to set your premiums.
That said, not all insurers run credit checks on their clients, and those that do may face restrictions.
Ask your insurance company whether it's looking at your credit score. If you do have poor credit, you may be able to switch to a home or auto insurer that doesn't use that information.
Unexpected vet bills don't have to break the bank
Life with pets is unpredictable, but there are ways to prepare for the unexpected.
Fetch Insurance offers coverage for treatment of accidents, illnesses, prescriptions drugs, emergency care and more.
Plus, their optional wellness plan covers things like routine vet trips, grooming and training costs, if you want to give your pet the all-star treatment while you protect your bank account.
Get A Quote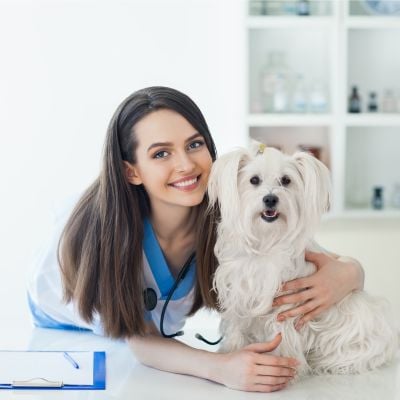 2. It can help you get a job You might have aced the interview, but a poor credit score could stand between you and your dream job.
While the practice is most common in the government and financial sector — Are you good with money? Are you in so much debt you might act unethically? — any potential employer may ask to run a credit check on you.
Employers will probably look at your full credit report, which is used to calculate your score. Your report will detail your history with debt and whether you pay your bills on time.
Many of the online services that let you check your score will also allow you to check your credit report for free.
3. You'll qualify for better credit cards The best credit cards will be difficult or impossible to get if you have a poor credit score. But that doesn't mean you should swear off plastic completely; showing you can handle credit is one of the best ways to build your score.
If you have a below-average score, you may need to settle for cards with lower spending limits, higher interest rates or even secured cards, which require a cash deposit as collateral.
Once you build up a solid history of punctual payments, your score will increase and you can start applying for better cards. Consumers with excellent scores gain access to the lowest interest rates as well as premium perks and benefits, as companies are eager to please people they know are safe investments.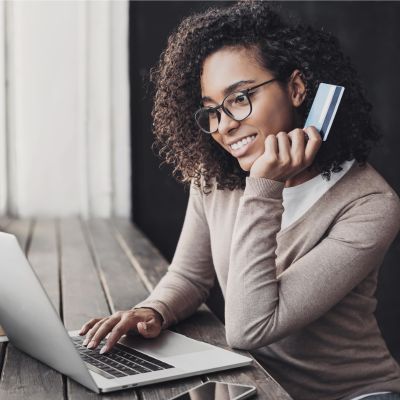 4. It can help you find a home Credit scores greatly impact your ability to secure any kind of loan, including mortgages.
A score of 741 or higher will generally unlock the best mortgage rates available, so long as you meet the lenders' other criteria. With a loan that big, even a slightly better rate can save you thousands of dollars in interest.
Meanwhile, a poor score could limit your ability to enter the housing market at all. A high interest rate might make it impossible to afford a new home or you could be denied the mortgage altogether.
Think it's easier to rent an apartment instead? Landlords are just as eager to run credit checks to ensure potential tenants will be able to make their payments.
5. You can protect yourself from identity theft Even if your credit score is a perfect 900, monitoring it can help you guard against identity theft.
Some of the free monitoring services out there will alert you to any sudden drops in your score. You can then review your credit report for signs of suspicious activity, such as accounts you don't recognize or inquiries from companies you don't know.
A fraudster's actions can smash your credit score quickly. It's better to know early, so you can catch it before a potential lender, landlord or employer turns you away.
If you're not watching, you might not see the signs.
Sponsored
Trade Smarter, Today
With a wide variety of investment chocies, CIBC Edge makes it easy for you to trade how you want, when you want.