Taxi cab debit card scam
One scam that has appeared recently involves a vehicle that appears to be a taxi, which will park in a high-traffic area. Someone will get out of the car asking you for financial help, as the cab isn't taking cash due to COVID-19. They'll ask you to pay for their fare with your debit card, and they'll give you cash in return.
While you may feel sympathetic to the traveller, they're actually working with the driver. After inputting your PIN, the traveller will distract you while your debit card is swapped with a similar card. The terminal you used records your PIN, so they'll quickly try to drain as much cash as they can from your account.
Always keep your PIN to yourself, cover your fingers when entering your PIN and always keep track of your debit card.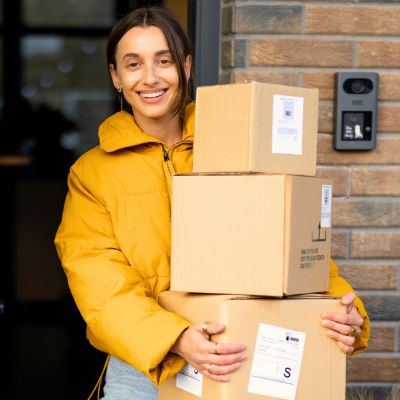 Shopping online? Let Capital One Shopping find and apply the best coupons for you. No hassle, just savings. Install now, save always.
Learn More
Facebook scams
While Facebook is a great place to connect with people, it's almost become prime hunting grounds for thieves. One common scam involves fraudsters who set up a group or fan page that looks identical to an authentic brand. For example, it could be an airline or a popular retailer.
They'll then advertise a contest where all you need to do is enter your personal information or bank details for your chance to win. As soon as any "brand" starts asking for specific information about you, red flags should be going off. It's okay to give your name and email, but if they're asking for your Social Insurance Number, bank account or copies of your ID, it's probably a scam.
Note that there are other scams on Facebook, including account cloning where someone poses as a relative or friend and asks for financial help. There are also romance scams where the end game is getting you to send them money. If something doesn't seem right, don't be afraid to call the brands or your friends in person to see if what they're advertising or asking for is legit.
Canada Revenue Agency / Service Canada Scam
This scam comes in many forms, but it follows one basic pattern: Someone claiming to be from the Canada Revenue Agency (CRA) or Service Canada will call or email and claim you owe back taxes. If you don't pay immediately, you'll be arrested or deported.
The claim seems far-fetched, but it targets seniors or new immigrants who may not know any better. You'll know it's a scam when they ask you to pay by gift cards or bitcoin. They'll also tell you that you'll be arrested or deported right away if you say anything to anyone.
Just hang up if you ever get one of these calls. The CRA will never call you with aggressive language or threats. They'll also never ask for immediate payment. If you're not sure if a call you received is fraudulent, call the CRA directly and ask them if an agent has been trying to contact you.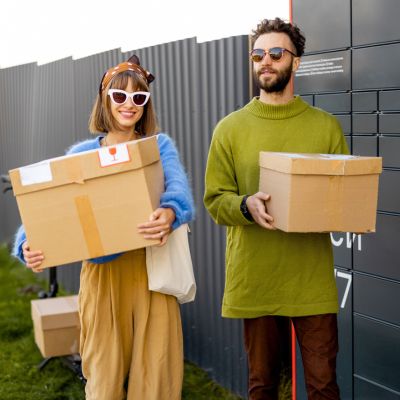 Automatically finds you the best coupons to use
Compares over 1000 merchants to give you the best price
Notifies you when your favorite items go on sale
Learn More
Rental scams
With the cost of rent rising in many parts of the country, many people are looking to cut back on their living expenses. Thieves know that and are starting to exploit people by putting up fraudulent ads about apartments or rooms for rent on sites such as Kijiji and Craigslist. The price will usually be a touch below market price, which will drive up interest.
These listings will look legit as there will be plenty of pictures, but once you reach out, you'll know that it's a scam as they won't do a face-to-face showing. While it's easy for locals to verify if the rental available is real or not, fraudsters target people who don't live in the area but need affordable housing. Also, note that this scam doesn't apply to just monthly rentals. The same scam has been used for short-term rentals in popular tourist destinations.
The fraudster will demand the first and last month's rent via wire or e-transfer. Once you've made the deposit, you'll never hear from them again. To avoid this scam, always view the property in person and verify the person is the owner. The easiest way to do this is to ask to see a property tax bill with their name on it. You could even check with the city's public records to verify ownership.
Fake employment scams
Many job postings online look legit but are clearly fake when you think about it. One of the most common job scams involves working from home. Your new employer will send you a cheque. You'll use part of that money to set up your home office. The rest of the money will be sent back to your employer via e-transfer.
The cheque will seem legit at first since some of the funds become available right away. However, the cheque will eventually bounce after a week or two. While you could return any items you purchased, there's no chance of recovering the funds you sent via e-transfer. So although you're clearly a victim of fraud, your financial institution won't be returning any money to you.
Protect yourself
Fraudsters will always come up with new scams. The best way to protect yourself is to never give out any personal information such as your banking details and Social Insurance Number. Also, it's always worth checking the Government of Canada website regularly as it lists many common scams. Finally, if a deal sounds too good to be true, you should probably run.
Sponsored
Automatically apply coupon codes for free - it's kinda genius
Capital One Shopping's browser add-on automatically applies coupon codes as you shop online. It also alerts you whenever there's a better deal available from another retailer. It's absolutely free – plus it takes only two clicks to install.
Add the Capital One Shopping browser extension today and start earning discounts of up to 50% on the things you already buy. Your bank account will thank you