Some presidents came to power with debt, some were broke when they left. Four went bankrupt, while others were endlessly chased by creditors.
Here are 11 presidents who had a hard time with money.
1. Thomas Jefferson The future president was a hardworking farmer when he inherited massive debt from his father-in-law. He also was a generous soul who frequently lent money to friends who didn't pay him back.
The combination of bad crops, bad loans and overspending left Thomas Jefferson drowning in red ink.
When bankruptcy briefly became a legal option, he took it — but when he died in 1826 he still had debts of $107,000, equivalent to between $1 million and $2 million today, according to his Monticello estate.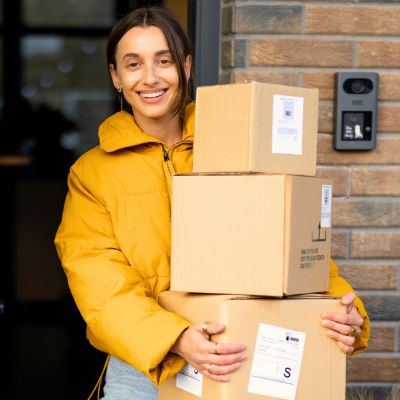 Shopping online? Let Capital One Shopping find and apply the best coupons for you. No hassle, just savings. Install now, save always.
Learn More
2. William McKinley McKinley's troubles began when he co-signed on a loan for a friend. The friend defaulted on the loan and went bankrupt, and McKinley was not long behind.
He was in office as governor of Ohio when he declared bankruptcy in 1893. Yet just three years later, he was elected president.
Despite his fairly well-publicized money troubles, McKinley won the election by promising to restore the economy and create a gold standard to stabilize the dollar.
3. Abraham Lincoln In 1832, several years before he became president, Abraham Lincoln opened a business with a friend. But the business was unsuccessful and sank into the red.
When the partner died, Lincoln decided to bear the brunt of the debt rather than saddle his friend's grieving family with it.
Creditors went after Lincoln in court, and the sheriff took his only remaining assets: his horse and some surveying gear. He was effectively bankrupt, before today's bankruptcy laws were on the books.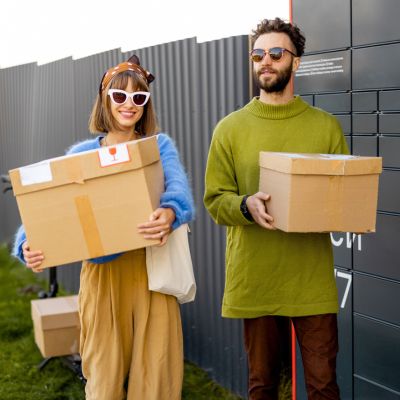 Automatically finds you the best coupons to use
Compares over 1000 merchants to give you the best price
Notifies you when your favorite items go on sale
Learn More
4. Ulysses S. Grant Ulysses Grant was a war hero whose his military exploits opened the door to the White House. After his second presidential term, Grant and his wife traveled the world in style, spending much of their savings.
Later, Grant invested in a financial firm with his son — but when a third investor turned to embezzling, the business went south and Grant went bankrupt.
To get out of the hole, the former president wrote his memoir of the Civil War, and it became a best-seller. His family was left with $450,000 in royalties (more than $11 million today) after he died in 1885.
5. Harry Truman Harry Truman was a serial entrepreneur who racked up a mountain of debt after investing in a zinc company that failed and opening a men's furnishings shop that went bust.
He was still deep in debt when he entered the White House. Truman refused to declare bankruptcy on moral grounds, but he couldn't meet his payment obligations on his presidential salary of $75,000.
In response, Congress raised the president's pay to $100,000 in 1949. (Today, it's $400,000.) But Truman struggled again after he left office, when he tried to get by on just an Army pension of $112.56 a month.
6. William Henry Harrison William Henry Harrison spent much of his life getting deeper and deeper into a financial hole. After quitting medical school, getting married and having 10 children, Harrison decided to embark on a military career to cover the bills.
Building on his military success, Harrison was appointed the U.S. ambassador to Colombia and spent a year abroad —and his debt only got worse. When he returned home, his family farm had lost its crops to bad weather and was in trouble with creditors.
By the time he got to the White House, Harrison was close to insolvency. He served as president for only about a month before he became ill and died in 1841.
7. James Garfield James Garfield was probably the poorest man ever to become president. He was born in a log cabin, and his father died when the future president was still a toddler. The family was plunged into poverty.
Garfield worked on canal boats and as a janitor and carpenter to pay the bills while reading and studying on his own before getting into college.
He would become a professor, a lawyer, a minister, a Civil War hero and finally POTUS. Though he achieved the highest office in the land, Garfield still had very little money to his name when his life was cut short by an assassin's bullet in 1881.
8. James Monroe As a politician in a fledgling country, Monroe was not always compensated for his service. During his time as president, he often paid expenses out of his own pocket, including some of the cost of rebuilding the White House after it was burned down by the British.
He left office in serious debt.
In the ensuing years, Monroe campaigned for back pay from the government. In the end, Congress provided some of the money owed, and Monroe was able to leave his children an inheritance when he died in 1831.
9. Bill Clinton When President Bill Clinton left office in 2001, he was burdened by major legal bills stemming from his infidelity scandal, impeachment trial and action to suspend his law license.
During his presidency, Clinton had to hire a group of defense attorneys and racked up $16 million in debt.
But in just his first year out of the White House, Clinton earned nearly $14 million giving 57 speeches — and he managed to achieve solvency within three years.
10. George Washington Though at one time George Washington was considered the richest man to have ever held the office of president, he'd had a brush with financial trouble in his earlier years.
Washington went broke in the 1760s when his tobacco farm failed. The debt lingered for years, and the Revolutionary War took a toll on his finances, too. His funds were so scant that he had to borrow money to make the trip to New York for his inauguration.
But the Father of Our Country felt so confident about his financial position that he initially refused his presidential salary of $25,000, a substantial amount of money at that time.
11. Donald Trump Before Donald Trump became the 45th U.S. president, he was known for his varied business interests — including real estate, casinos, pro sports, education and even beauty pageants — as well as his celebrity appearances on shows like The Apprentice. He's often considered the first billionaire to hold the White House.
That said, his businesses filed for bankruptcy six times before his presidency.
He dubbed his ostentatious Trump Taj Mahal the "eighth wonder of the world" when it opened in 1990, but the casino filed for bankruptcy a year later. It sold for four cents on the dollar in 2017. In 1992, two of his other Atlantic City casinos, plus his Plaza Hotel in New York, filed for bankruptcy as well.
Trump's core businesses lost more than a billion dollars between 1985 and 1994, according to documents cited by the New York Times, though Trump has said it was valuable to show losses for tax purposes during that time. Two more Trump businesses filed for bankruptcy in 2004 and 2009.
The mogul himself has never filed for personal bankruptcy — despite teetering on the brink in 1990, the Times reports — and he's also stated that he's happy to wield bankruptcy as a business tool. His current portfolio is worth an estimated $3.66 billion before debt, according to Forbes.
Sponsored
Automatically apply coupon codes for free - it's kinda genius
Capital One Shopping's browser add-on automatically applies coupon codes as you shop online. It also alerts you whenever there's a better deal available from another retailer. It's absolutely free – plus it takes only two clicks to install.
Add the Capital One Shopping browser extension today and start earning discounts of up to 50% on the things you already buy. Your bank account will thank you