More than entertainment
When TikTok was first unleashed on an unsuspecting planet in 2016, it was pretty frivolous. Five-second comedy bits, dance videos, hot takes on celebrity gossip — TikTok was essentially a place for young people with extra time on their hands and a desire to go viral.
But like Facebook, Instagram and Twitter before it, TikTok's self-promotional power is now being harnessed by millions of businesses worldwide. Its more than one billion users have made TikTok the planet's most downloaded app, and data provided by the company suggests its users are responding to the content they consume:
93 per cent of users take some form of action while on the platform, like sharing TikToks with others, following brands or researching and purchasing advertised products.
Almost half of users have bought a product or service after seeing it on TikTok.
60 per cent of users are more likely to find branded content on TikTok more trustworthy compared to what they find on other social media platforms, TikTok claims.
Not every business owner will be comfortable taking to TikTok, more so these days as people question social media's impact on society. Yet McMullan's example is evidence that TikTok fame can come to businesses no one would have expected.
Still, getting your business noticed on TikTok isn't a given. So whether you're new to (and skeptical of) the platform, or a TikTok user whose efforts just haven't been giving your company the jolt you had anticipated, these best practices should help get your business' TikTok journey off on the right foot.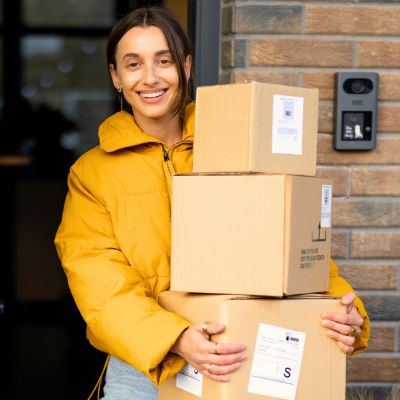 Shopping online? Let Capital One Shopping find and apply the best coupons for you. No hassle, just savings. Install now, save always.
Learn More
'You've got to be yourself'
While this isn't necessarily a hang-up for younger TikTok users, those in their 40s or older may feel intimidated or out of place on a platform brimming with youth. No one wants to post a video and have the only comment be "OK, boomer."
It's important to remember that TikTok is not Instagram, where simulated perfection is the guiding principle. Andrea Di Domizio, the company's brand partnership manager, says TikTok's audience is moving away from content or ads that feel overly curated or polished.
"They're looking for real, positive experiences," she says.
McMullan agrees.
"You've got to be yourself," he said during a November 10 webinar. "You make videos that you find interesting, and if others respond to it you know that you've struck a chord."
TikTok like a pro
There are no rules when it comes to the content you create for your business, but to get the most out of your videos, there are a few loose guidelines the company recommends:
Make your videos are full-screen and vertical.
Keep your videos short: 11 to 17 seconds is ideal.
Post regularly, but don't overload your audience. Three to five posts a week should give them plenty to chew on (and respond to).
When posting, use two or three hashtags. To find out which ones are generating attention, check out the Discover page.
Spend about 20 minutes a day on the platform to get a feel for what's trending. While you're there, think about what's happening at your business and how you might be able to connect it to the day's most popular topics.
It's important not to forget about soundtracking your video, which can help it find a bigger audience by upping the emotional component or by simply using a trending song people want to hear.
"Sound is just as important as visuals when it comes to creating a good TikTok video," says Kathryn Hudson, media partnerships manager at TikTok Canada. "Thinking about your videos through the lens of sound not only means you're going to have an entertaining video, but it also allows for that additional discoverability, which is really important on platforms."
Another impactful strategy is to tell the story of your business. That can happen in several ways. You can tell customers about your company's origin story, or highlight why it's unique. A short, energetic video can tell people how you complete an order, work through a particularly interesting part of your business process or solve an issue facing your clients. When a video tells a story, it gives viewers a reason to watch until the end — where the calls to action are.
And don't plan on being some faceless, disembodied voice narrating your videos. Getting your face on camera ups the authenticity of your videos and encourages viewer engagement. And once those comments and questions start flowing in, be sure to respond to them, either with comments of your own or, even better, with another video.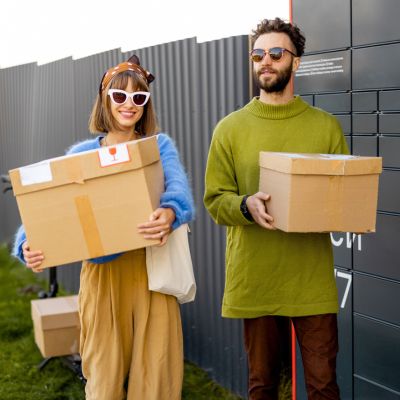 Automatically finds you the best coupons to use
Compares over 1000 merchants to give you the best price
Notifies you when your favorite items go on sale
Learn More
Tips from a legit TikTok star
Now that he's gone viral, McMullan has some practical advice for business owners hoping to follow in his footsteps.
If you're using TikTok regularly, there's a good chance you've upped your game considerably since getting started on the platform. You may have older videos that don't adhere to your new standards or storytelling skills, or that contain outdated information. McMullan says it's important to cleanse your channel of this less useful content.
"You're focused on the video you just made, but you've got to remember, in the background, all the videos you have made are still continuing to distribute to viewers," he says.
And while TikTok is still very much associated with trendy goofiness, you don't want to work a trend into your content if it's unrelated to what your business is up to. That kind of trend-hopping doesn't make for trustworthy content. If you thought being called "boomer" was bad, just wait until you're dragged for being "thirsty."
"At the end of the day, people are coming to your channel for one reason," McMullan says. "They're coming for information."
Sponsored
Automatically apply coupon codes for free - it's kinda genius
Capital One Shopping's browser add-on automatically applies coupon codes as you shop online. It also alerts you whenever there's a better deal available from another retailer. It's absolutely free – plus it takes only two clicks to install.
Add the Capital One Shopping browser extension today and start earning discounts of up to 50% on the things you already buy. Your bank account will thank you