Best Canadian will kits and why make an online will?
Rob Hyrons / Shutterstock
We adhere to strict standards of editorial integrity to help you make decisions with confidence. Please be aware that some (or all) products and services linked in this article are from our sponsors.
We adhere to strict standards of editorial integrity to help you make decisions with confidence. Please be aware this post may contain links to products from our partners. We may receive a commission for products or services you sign up for through partner links.
If you're looking for an online will kit, you've come to the right place. Creating an online will in Canada will save you time, money, and hassle. Learn if a Canadian will kit is right for your legal situation, and which online platform is best.
In Canada, you're not legally required to prepare a will, but it's a good idea to have one regardless of your health, marital status, age, or assets.
If you die without a will, the provincial or territorial government decides what happens to your assets and dependents, and their choice may not reflect your wishes. With such risks, it's rather surprising that over half of Canadians don't have a will. Many Canadians put off this chore – even though it could have potentially disastrous consequences – because they perceive it as too time-consuming and expensive.
Fortunately, online wills in Canada have begun to disrupt the normal process of visiting a lawyer's office and paying $1,000 to have a will made. Canadian will kits are easy, fast, and affordable – an excellent choice for many Canadians with busy schedules.
One of the most important documents of your life will be your will. A will is a legal document that states how you want your estate to be divided upon your death. Your estate includes what you own (or "assets") and what you owe (or "liabilities"). Learn more about making an online will in Canada and online will kits that are best for you.
Best online legal wills in Canada
Here are three of our best picks for online Canadian will kits and how they compare:
Best Overall Online Will Kit
Best for Lawyer-Caliber Documents
Best overall: Willful

Get 10% off any Willful plan when you sign up using our exclusive link!
Our pick for the top online Canadian will kit, Willful is a newcomer to the online will space, but it's already creating a buzz. It's quickly defined itself as a reputable and extremely user-friendly platform that helps you build your will quickly and efficiently.
Their tiered pricing structure means you'll only pay for the services you need, and the easy-to-follow questionnaire explains every step of the process. It doesn't take long either: with Willful, you can complete a legal will online in 20 minutes for as little as $99. At the end of the Willful process, you'll have the documents you need to execute a straightforward legal will.
The Details:
Cost: $99 and up
Availability: Ontario, B.C., Saskatchewan, Alberta, Manitoba, Nova Scotia, New Brunswick, and is also available in Quebec
Services: Last Will and Testament, Power of Attorney, Healthcare Emergency Representatives & Wishes, Mirrored Wills
Visit Willful
Best for lawyer-calibre documents: Epilogue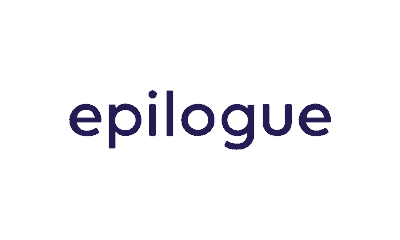 Epilogue is the only online estate planning platform founded and run by experienced estate planning lawyers. It offers lawyer-quality documents that are equivalent to what a lawyer would prepare.
It takes approximately 20 minutes to create a legally-binding Will and it's a painless process, thanks to the prompts along the way to help you with the completion from beginning to end. It's also a cost-efficient option for couples who may have wishes that differ, whereas some other platforms force couples to mirror a number of wishes and decisions.
The Details:
Cost: From $139*
Availability: Epilogue is available in nine provinces in Canada, which include Ontario, B.C., Saskatchewan, Alberta, Manitoba, New Brunswick, Nova Scotia, Newfoundland and Labrador, and Prince Edward Island.
Services: Wills, Power of Attorneys, Affidavits of Execution
Visit Epilogue
Epilogue does not provide legal or any other professional advice, such as accounting, or tax advice.
* Prices do not include tax.
READ MORE: Do I need a lawyer to make a will?
Best free will service: CanadaWills

CanadaWills is a completely free online Canadian will kit platform that relies purely on donations. You can complete your legal will online, along with a living will and advance directive. Like most free services, CanadaWills is a bare-bones program with limited customer service (calls to their customer service line were forwarded to voicemail. Still, at $0, it's perfect for a price-conscious shopper.
The Details:
Cost: $0
Availability: Every province except Quebec
Services: Last Will and Testament, Living will, Advance Directive
Pros and cons of online wills
Using an online will service isn't perfect, there are several pros and cons to consider.
Pros
Fast: Online wills typically take less than an hour to complete, versus two meetings with a lawyer.
Cheap: It can cost as much as $1,000 to create a will with a lawyer. The options below are far more affordable.
Convenient: Complete your will from the comfort of your own home. There is no need to visit a lawyer's office.
Cons
Not one size fits all: If you have a complicated legal situation, an online will platform will not be sophisticated enough to work for you.
Not available everywhere: Most online will platforms are not available in Quebec, and some are not available in every province.
Why make a will?
Before deciding to go with either an online Canadian will kit or a traditional lawyer for your end-of-life planning, first, you'll need to determine whether you absolutely need a will or not. Fortunately, there is a single question that, if you answer yes, determines whether you need a will.
Do you have anyone that relies on you financially?
If the answer is yes, then you should have a will. Your will helps direct the flow of your assets to the correct person and makes your wishes for your dependent's care known.
By this logic, most Canadians should have a will, but not all Canadians have complicated legal needs that require the services of a lawyer. In many cases, an online will-making service is more than adequate to establish your final wishes.
Are online wills legal in Canada?
Online wills are legal everywhere in Canada. But not every company is currently operating in every province. For example, Willful is available in Ontario, Alberta, Saskatchewan, Nova Scotia, Manitoba, and British Columbia. If you live outside these provinces, a Willful will isn't an option for you. Another will-making service, Legal Wills Canada, is available in every province and territory in Canada except for Quebec.
There is one important caveat to remember: to be a valid will, your documents need to be printed out and signed in front of two witnesses. Signing your will online is not a legally recognized way to validate it.
The verdict: Should you make an online will?
Online will kits are an accessible and affordable option for most Canadians, but not everyone has a legal situation that can be handled by these online platforms. Online will kits are designed for straightforward wills that involve allocating assets, assigning care of dependents, and making arrangements for your final days. If you have a more complicated legal situation (e.g., if you own property in a foreign country), an online will kit may not be sophisticated enough to handle your legal requirements. In this case, you should seek out the services of a lawyer.
That being said, if you have straightforward legal requirements, online will kits are an excellent way to finally formalize this important document conveniently and inexpensively.