What's driving today's rental market? In Toronto, Bosley Real Estate's David Fleming says he's heard horror stories of apartments in the city's high-demand Bay Street corridor receiving as many as 21 offers.
"It's not at the peak of rental insanity that I've seen, but it's not too far off either," he says.
While few Canadian rental markets are as large or competitive as Toronto's, the same forces stirring up bidding wars there are likely to be felt in other cities.
In addition to people who'd been working remotely during the pandemic – some in rural areas – now heading back to cities, another source of increased rental competition is the return of university students, including international students who were forced to return to their home countries last year.
In 2019, there were 642,000 international students studying in Canada. And those who have decided to return this year are already making their presence felt.
"I think a lot of people are saying, either 'I'm expecting in-person teaching to open up, so I'm going to go get a place,' or 'I'm going to come here, and even if it's virtual, at least I'll have a foot on the ground,'" Fleming says.
It's no coincidence that some of the fastest-rising rental prices in June were found in student-heavy cities like Windsor, Ont., and Halifax, N.S., where rents rose by almost 5% compared to May, according to a recent report by Padmapper.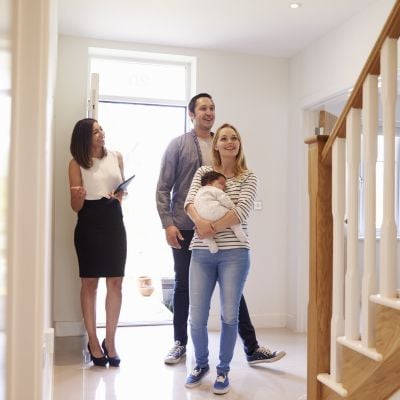 Whether you're hunting for a new home or looking to refinance your mortgage, knowing how much your new loan might cost you is critical. Use our handy mortgage calculator to help you understand what your payments could look like.
Get Started
Prepare yourself Don't expect rental markets to cool once classes begin in September. The Canadian government's plan to welcome 1.2 million immigrants into the country by 2023 will add constant pressure on both rental supply and rent values.
White says high housing prices, which aren't expected to recede any time soon, will also play a factor, as more buyers who cannot afford homes will have no choice but to continue renting.
If you're planning a move to a new rental in the next few years, the best approach is to expect a bidding war. Here's how to prepare yourself for battle.
1. Get your paperwork in order If your application package is shoddy or incomplete, don't expect to get called back. Chances are someone else provided the kind of detailed information that gives landlords an accurate picture of who they're renting to.
Fleming suggests an application package that contains all of the following:
Credit checks for every person who will be occupying the property
Employment letters – with salaries, bonuses, titles and tenures – for all occupants
References for each occupant
Letters from past landlords and their contact information
Copies of recent pay stubs
Screenshots of your bank account balances
He also suggests providing links to LinkedIn profiles. "People don't want to follow a trail of breadcrumbs," he says. "Anybody who's anybody has a LinkedIn profile."
2. Cool it with the conditions When it comes to filling a vacant apartment, landlords have most of the power, and they'll happily pass over applicants who seem hard to please.
"Limit the amount of clauses and conditions within your offer," White says. "The cleaner the offer, the more appealing it will be to the landlord."
That being said, it's still important to protect your rights as a tenant. To ensure you know what those rights are, it's not a bad idea to seek professional help.
"Your real estate agent will be able to assist you with deciding on what clauses and conditions are worth including or excluding," says White.
3. Get ready to be judged Looking like an A-plus tenant to a prospective landlord isn't all about your income and credit score.
"I think the average Torontonian would be naive to think that a landlord doesn't consider things they're not supposed to consider," Fleming says.
Put another way, things that shouldn't matter – your appearance, the persona you present on social media, what turns up in a Google search – matter. If you're serious about finding an apartment in this climate, treat a meeting with a landlord like a job interview.
"They're going to judge you as a candidate," Fleming says. "Whether or not that's discrimination is an entirely different topic, but every landlord has a slightly different criteria of what they're looking for."
4. Make it personal White suggests including a personal letter with your application that explains why you'd be the perfect tenant, along with a photo or two.
"Many landlords are concerned about who will be living in their investment property," says White. "If you can provide them with some additional comfort by providing some personal information and putting a face to a name, it's more likely your offer will stand out from the others, even if it isn't the highest offer."
But Tim Syrianos, broker of record at Re/Max Ultimate, isn't a fan of providing photos. He says one effective way to build a landlord's confidence, particularly for renters new to the market, is to bring a guarantor into the equation.
5. Bring a fat deposit First and last month's rent isn't going to cut it in this market.
"There are sometimes instances when tenants have offered to pay six-to-12 months of rent up-front," White says. "This is often desirable to the landlord as it will reduce any concerns of not receiving the rent."
Having four, six or 12 months' rent on hand is a tall order, but landlords don't have an obligation to hand their keys over to just anybody. With the market as tight as it is, they want to be blown away. That might require you to build more of a nest egg.
"People say, 'I shouldn't have to do this,'" Fleming says. "Well, you know what? Go and change the world, because you shouldn't have to, but you're going to need to if you want to be successful."
6. Be careful Fleming says today's rental market is teeming with scammers, who are using fake listings, fake names and fake business websites to take advantage of unsuspecting renters.
Do not hand over any kind of a deposit until a legal agreement has been made between you and the landlord. And never agree to rent a place you haven't seen in person. Avoid anyone advertising a rental unit who says they can't show it in person because they're out of the country – but who insists on receiving first and last month's rent before "getting you the keys."
You also need to make sure any offer you make is one you can afford. Fleming says affordable rent has traditionally been pegged between 32% and 36% of your gross income, but with prices on the rise, 40% might be more realistic.
"It is helpful to know your maximum budget for any property that you may be submitting an offer on," White says, "and your maximum budget should be based on recent local market stats. Knowing these things will put you in a better position to negotiate – and to know when it's the right time to walk away."
Sponsored
You're 5 minutes away from the best mortgage
Searching for your perfect mortgage shouldn't be hard. Homewise is an online brokerage that will negotiate on your behalf with more than 30 big banks and other lenders, completely free, and it only takes five minutes to apply.
If you're in the market for a new mortgage, or if you're looking to refinance before interest rates rise again, go to Homewise now and answer a few simple questions to get started.