Each cut translates to thousands of dollars in increased purchasing power.
"This is great news for homebuyers, especially first-time homebuyers as the (change) in affordability can go a long way," says Jesse Abrams, co-founder and CEO of Homewise, an online mortgage brokerage based in Toronto.
"With rates near all-time lows, the market has become that much more inviting to those who may have been on the sidelines waiting for their time to jump on purchasing their first home."
What is the mortgage stress test? Implemented in early 2018, the test is designed to ensure that borrowers can still make their monthly payments if interest rates rise dramatically in the future.
The benchmark for that test is the Bank of Canada's qualifying rate (not to be confused with the prime rate, which remains steady at 2.45%).
Here's how it works. Let's say a lender decides that, yes, you can afford a five-year fixed mortgage at one of today's incredibly low rates, like 2.3%. By law, that lender has to run the numbers to see if you could still afford that mortgage if the interest rose to the qualifying rate: 4.79%.
If you'd fall to pieces trying to pay your bills, the lender is forced to turn you down, no matter how much it wants your business.
The benchmark is based on the rates advertised by Canada's big banks, which have been falling even lower over the past two weeks. With Bank of Canada Governor Tiff Macklem predicting that rates will remain near all-time lows until at least 2023, it's hard to imagine the test getting tougher anytime soon.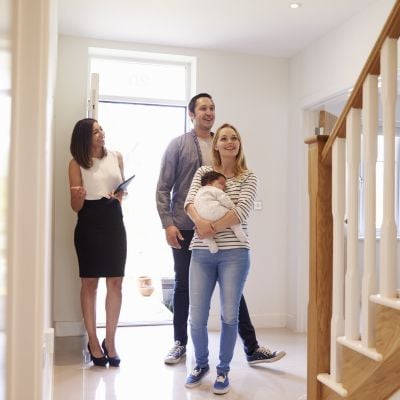 What does that mean for me? The stress test was intended to cool the competition in the real estate market by reducing the number of people who could afford to buy homes. In some areas, that brought down prices.
Now that the test is a bit easier to pass, you'll be able to borrow thousands more even if your income hasn't changed at all. That's true for everyone, though, so you may want to act quickly before prices start creeping up to compensate for the demand.
"For (new) homebuyers, it is definitely a good idea to get pre-approved to get a view of their financial picture and see how the lower qualifying rate increases their affordability," says.
"For those whose mortgage is up for renewal soon, the lower qualifying rate can be helpful if they were looking to switch their mortgage at the end of their term and were worried they were tight against their affordability."
Just make sure to double check your credit score first. The Bank of Canada's changes won't do you much good if you don't look your best as a borrower.
To see how much home you can buy now, use Homewise's free service to see the best rate available to you.
Sponsored
You're 5 minutes away from the best mortgage
Searching for your perfect mortgage shouldn't be hard. Homewise is an online brokerage that will negotiate on your behalf with more than 30 big banks and other lenders, completely free, and it only takes five minutes to apply.
If you're in the market for a new mortgage, or if you're looking to refinance before interest rates rise again, go to Homewise now and answer a few simple questions to get started.