Go big or go home
With prices as high as they are, investing in detached properties in Canada's most expensive cities has become a pursuit for the already wealthy. But it takes even deeper pockets to make a single-family home cash flow positive.
In today's market, you need your property to bring in multiple incomes for it to have positive cash flow. That means converting part of the house into a rental suite.
Even though adding a suite to a detached property is a common investment strategy, it's still a complex project that Simeon Papailias, investor-focused realtor and founder of real estate firm REC Canada, says isn't for everybody.
"It is definitely not a strategy for the first-time investor," he says.
Papailias says a decently outfitted basement apartment will likely cost between $50,000 and $75,000. But it should also generate around $2,000 in rental income.
That still might not get you into positive cash flow territory. Jazyk says investors in municipalities that allow them should consider building laneway housing.
That's a more convoluted, more expensive process. Adding a residential unit to a detached garage is the simplest option for most investors, but if that's not a possibility, you may have to build a garden suite or guest house from the ground up. Jazyk says that could cost up to $250,000.
But the $2,000 a month the new structure generates, combined with the $2,000 from your basement suite and the $3,500 you should be able to get for the main living area of your home, gets you into positive cash flow territory.
And with the extensive improvements you've made to your property, you'll greatly increase its resale value. Before you sell, you'll have the opportunity to refinance it at its new, elevated value while remaining cash flow positive.
"You can use the money for another deal, or you could use it for another type of investment," Jazyk says.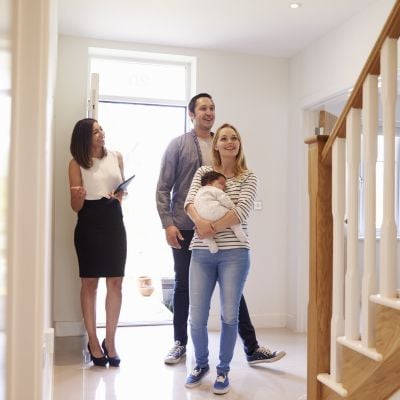 Whether you're hunting for a new home or looking to refinance your mortgage, knowing how much your new loan might cost you is critical. Use our handy mortgage calculator to help you understand what your payments could look like.
Get Started
What not to do
When you're adding units to your investment property, you may be tempted to cram in as many bedrooms as possible.
Jazyk feels that's a mistake. In addition to potentially creating issues around parking and zoning, she says attempting to fit too many people into your property can make for a worse tenant experience, which could drag down your rental rate.
"There are winning investment strategies for slumlords," Papailias says, "but that's not what we recommend."
Increasing your down payment beyond the 20% required for investment properties and subsequently shrinking your mortgage payment is another path to better cash flow.
But because it involves putting more of your capital into a property and decreasing your overall return on investment, it's not a move either Jazyk or Papailias recommends.
More: Compare mortgage rates
Alternatives
If you're set on securing a detached property in a rapidly appreciating market, it's not as if Toronto and Vancouver are your only options.
If you're not planning on living in the property anyway, expand your search. In Ontario, you can find significantly less expensive detached homes in the Durham Region that are fetching rents nearly as high as those paid in Toronto. The same dynamics apply to investors in British Columbia, where detached homes on Vancouver Island averaged a sale price of just over $785,000 in January.
And if cash flow is more important than distance from the neighbors, you can always explore the semi-detached market, as many semis in Toronto and Vancouver have basements that can be turned into suites.
Semis in the GTA and Greater Vancouver are currently selling for averages of $1.1 million and $963,800, respectively. If you can find one under $1 million and plan to live in one of the units, a 20% down payment won't be required.
Defence against a market correction
If the market ever does start unwinding, the rental income you generate can act as a bulwark against declining home values.
"Positive cash flow is the foundation of any real estate portfolio," Pasalias says.
"It's a strategy that doesn't hedge on market forces, meaning a cash flowing property can be a winning strategy in any market."
More: Should you invest in Toronto real estate?
Sponsored
You're 5 minutes away from the best mortgage
Searching for your perfect mortgage shouldn't be hard. Homewise is an online brokerage that will negotiate on your behalf with more than 30 big banks and other lenders, completely free, and it only takes five minutes to apply.
If you're in the market for a new mortgage, or if you're looking to refinance before interest rates rise again, go to Homewise now and answer a few simple questions to get started.