What is the First-Time Home Buyer Incentive? The FTHBI is a $1.25 billion program run by the federal housing agency, the Canada Mortgage and Housing Corporation (CMHC). It's available until fall 2022, when it may or may not be renewed.
The program lends homebuyers up to 5% of the purchase price of an existing home or up to 10% of the purchase price of a new home, which they can put toward the down payment. A bigger down payment means a lower monthly mortgage bill.
You'll have to pay the loan back — in one lump sum — when you sell the property or after 25 years, whichever comes first.
However, in taking the deal, you enter a "shared equity" agreement with the federal government. The value of the loan fluctuates with the value of the property.
If you borrowed 5% of the home's original price when you bought the property, years down the line you'll have to pay back 5% of the home's new price. That means if your home's value rises — which is likely — you'll end up owing the government more money than you originally borrowed.
Is that a good deal? Well, before you sweat over the decision, you should know only a narrow subsection of buyers can actually qualify for the incentive and realistically use it to buy a home.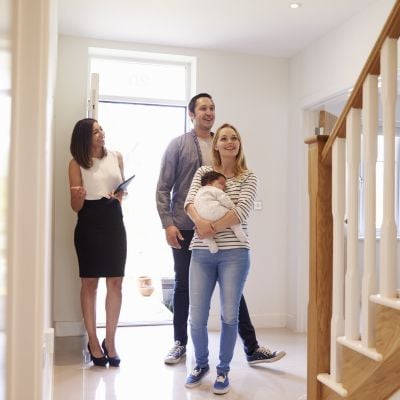 Who is eligible? First off: Who counts as a first-time home buyer?
Obviously, you count if you've never purchased a home before, but you would also be considered if you haven't lived in a home owned by you, your spouse or your common-law partner in the last four years. You may also be considered if you recently divorced your spouse or broke up with your common-law partner.
That's not the only test, though. You also need to:
be a Canadian citizen, permanent resident or non-permanent resident authorized to work in Canada.

earn an annual qualifying income below $120,000. That includes investments, rental income and any guarantors co-signing on the mortgage.

put up a minimum down payment through traditional means, like cash in the bank, a gift from your family or withdrawal from an RRSP. The minimum is 5% on the first $500,000 of the purchase price and 10% on anything above that up to $1 million.
How much can I borrow? The short answer is four times your annual qualifying income. That means if you're at the maximum limit of $120,000, the most you can possibly borrow is $480,000.
However, you're also limited by the size of the down payment itself. You can't use a FTHBI loan to help increase your down payment to 20% or more.
Unfortunately, since you can't hit 20%, that means you'll need to pay your mortgage lender extra so they can get default insurance. If you weren't going to hit the 20% threshold anyway, then this isn't a downside, but it does drastically limit the number of people who might be interested in the incentive.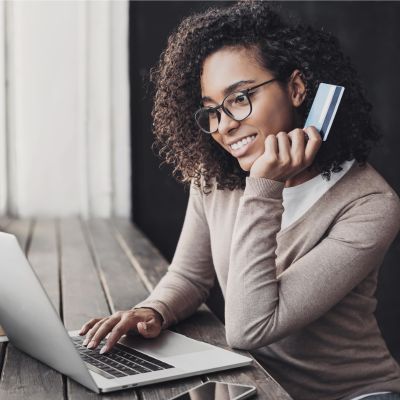 Is the incentive worth it? The upfront benefits of the incentive are clear. According to the federal government, someone who bought a $500,000 home could cut their mortgage payments by nearly $300 per month.
That's a sizable chunk, but here are four things you should mull over.
First off, you'll need to be diligent about saving. After 25 years go by, you're likely to be at the tail end of your career and moving into retirement. Depending on how much your home has appreciated, you'll need tens of thousands on hand to pay back the loan.
Second, you may be forced to pay additional fees. You'll probably have to pay your lawyer extra because they're basically closing two mortgages, and you may need to get your home appraised to know how much to repay the government.
Third, it's unclear whether the people who need the most help buying a home could actually benefit from the FTHBI. In Canada's most expensive housing markets, such as Toronto and Vancouver, the incentive won't amount to much and can actually restrict your purchasing options. The Liberal government has promised to make exceptions for those areas, but the changes haven't materialized yet.
Fourth, unlike many mortgages, if you opt to move in the next 25 years the FTHBI won't transfer over to the new property. Instead, you'll need to repay it as soon as you sell your existing home. You might feel trapped living in your first home.
How do I stay safe and maximize my value? If you do decide to take up the government's offer, be sure to take some precautions.
Try to hold off on any renovations that might increase your home's value until the incentive period is over. Otherwise you're just paying to increase the government's cut.
More importantly, you can't be sure what will happen to the value of your home and, as a result, how much you'll eventually owe. Get a TFSA and a high-interest savings account and be conservative about how much you put aside.
In fact, make it a goal to repay the incentive well before the 25-year mark. That will let you keep more of your home's appreciation to yourself. The government allows you to pay early with no penalty.
To get off to a strong start, make sure to snag the lowest mortgage rate you possibly can. The hundreds of dollars you'll save on interest will go a long way toward paying off the incentive.
You can compare rates from more than 30 federally insured lenders using the tool below:
Sponsored
You're 5 minutes away from the best mortgage
Searching for your perfect mortgage shouldn't be hard. Homewise is an online brokerage that will negotiate on your behalf with more than 30 big banks and other lenders, completely free, and it only takes five minutes to apply.
If you're in the market for a new mortgage, or if you're looking to refinance before interest rates rise again, go to Homewise now and answer a few simple questions to get started.