How does a private home sale work?
A private real estate deal, also known as a FSBO (for sale by owner), is a transaction where the seller does not engage the full-service component of a real estate agent.
That "full-service" distinction is important.
You won't need an agent to do most of their usual duties, but to get a home listed on Realtor.ca — a veritable must if you want to sell quickly — the listing must be made by a licensed real estate professional. Nobody without a license has access, but you'll still have options when choosing who will help you get your listing in order.
You can enlist the services of a real estate agent, who may charge either a flat fee or negotiate a small commission for helping you. Or, you can go with any number of third-party FSBO platforms, where a single payment at the outset covers the cost of getting your listing on Realtor.ca and its partner websites.
Once a listing has been made public, you essentially take the agent's place. You organize showings, field questions and vet buyers. And when an offer comes in that you're happy with, you bring a real estate lawyer into the process to ensure the sale is legal and to everyone's satisfaction.
But if it's that easy, why don't more people do it?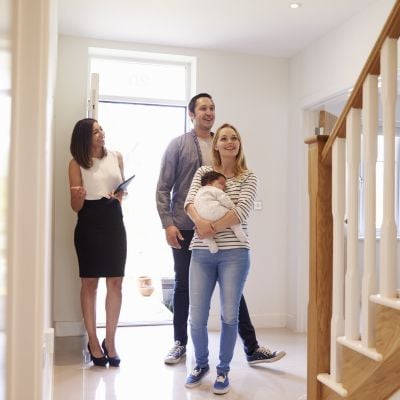 Whether you're hunting for a new home or looking to refinance your mortgage, knowing how much your new loan might cost you is critical. Use our handy mortgage calculator to help you understand what your payments could look like.
Get Started
Tops to selling a home privately - the right way
Provided it's done legally, a private real estate transaction can be anything you want it to be. So long as your home sells for a price, and in a timeframe, you're happy with, it doesn't really matter if you mimic the methods of successful real estate agents or do something different when marketing your home.
That said, there are some do's and don'ts that should help take friction out of the process.
Do: Price your home accurately
This is where a lot of sellers handicap their listings. Pricing your home too high will decrease the amount of interest your home receives.
"That's probably the biggest thing people need to bear in mind: Where am I with my price?" says Chris Mooney, broker and owner at FSBO Real Estate. "If you think your house is worth $550,000, but it's really only worth $535,000, your listing might stay out there a long time if you stay stubborn about it."
While third-party platforms can help you determine a good price for your home, you can also do the research yourself. Sold data from Canada's local multiple listing services (MLS) is publicly available, so you have the option of seeking out properties similar to yours and pricing your home comparably.
Don't: Get talked into paying "half-commission"
Mooney says FSBO sellers are regularly contacted by agents representing buyers willing to make offers on their homes. But in order for the offer to be made, the seller must sign an agreement stating that the buyer agent will get paid a certain percentage in commission.
Many sellers agree, thinking that paying 2% or 3% commission is still a bargain. But Mooney says these sellers need to ask buyer agents an important question: What services will you be providing me?
"There's a lot of misunderstanding, or industry-driven fear, regarding the navigation of a transaction," Mooney says.
"Sellers are completely empowered but I think organized real estate has them believing that in order to sell your house, you have to jump through certain hoops. That's not true. If you're selling your house to me, we could write a deal on a cocktail napkin and say, 'This deal is contingent upon our lawyers' approval a week from today.' A week from now, presuming that we're okay with any changes they recommend, we've got a deal."
Do: Spend time to craft a good listing
If you've spent any time on Realtor.ca, you know the difference between a good listing and a bad one. A good one is bright, attention-grabbing and informative; the other looks like an old Craigslist ad for a half-dozen used body bags.
You don't need a professional real estate agent to ensure your home gets a high-quality listing. You just need to hire the same professionals real estate agents do: photographers and possibly a home-staging company.
"There are hundreds of companies out there ... that provide video tours. They can measure the house, they can use drones. And you're not looking at thousands of dollars like you'd pay in commission," Mooney says, adding that packages including professional photos, drone footage and a video tour can be obtained in many cities for under $500.
Keep an eye on your listing, too. A few hours a week of site maintenance – swapping photos or spiffing up the description; pushing it with a few targeted Facebook ads and tracking their performance – can make a huge difference.
"You're going to be rewarded in spades if you do that," Mooney says.
Don't: Give up too quickly
If you're selling your home privately, you shouldn't expect it to sell as quickly as a property represented by an agent who has multiple marketing avenues. Still, frustration can set in when it feels as if every home on the MLS is selling but yours.
When a listing is getting stale, the usual reason is a mistake in pricing and an unwillingness to shave off a few dollars to get buyers interested. In these cases, Mooney says it isn't uncommon for agents to contact FSBO sellers and offer to step in and get their property sold.
But in more than a few cases, agents have simply relisted these properties at the same price only to wind up lowering them a week or two later. The home sells for less and the seller is on the hook for the agent's commission.
"That's one scenario I see happen more than I'd like," Mooney says.
More: How to get a home ready for sale
Do: Make it easy on potential homebuyers
Some buyers approaching a private sale may assume you're avoiding real estate agents, or may be wondering if agents have reason to avoid you.
Show them they have nothing to worry about.
Buyers are going to be very concerned about the condition of your home – and whether you're being upfront about it. One way to put their fears to rest is to arrange and pay for a home inspection yourself and make copies of the report available to anyone who views your home.
At a time when buyers are stampeding into purchases without getting a home inspected beforehand, you'll erase what could be their biggest source of anxiety – outside of scoring a mortgage they can afford.
Take advantage of the slower pace associated with private home sales and organize viewings that don't require buyers to sprint through your house. Give prospective buyers a copy of the listing (and your third-party home inspection) and be prepared to answer their questions. How old is the roof? What kind of wiring is in the walls? What's the neighborhood's school/hospital/shopping/transit situation?
The more information you provide buyers, the more comfortable they'll feel making an offer. And really, who knows more about your home than you do?
"Trust yourself," Mooney says. "It's not rocket science."
The downsides of a private home sale
You may save money by going the private home sale route, but by working without an agent, you do miss out on a few things that bring unquestionable value to a transaction.
First, successful agents have databases of past and current clients they can show a home to. All it takes is a single automated email for a database of hundreds, possibly thousands, of hungry buyers to know that a home has hit the market. Same goes for a good agent's social media reach.
An agent will also be the point of contact whenever a potential buyer has a question or wishes to make an offer. With the market moving at light-speed, that might mean dozens of calls or emails that you'd have to answer. By the time you complete a FSBO, you may feel as if having someone to take the stress out of the process would have been worth $50,000.
Then again, there are a lot of questionable real estate agents out there, including thousands of part-timers who have little to no experience in pricing a home or negotiating. An analysis of Toronto Real Estate Board data found almost 35% of the city's agents had sold one property or less in 2017.
If you get sloppy in picking an agent, you could easily wind up with someone who sold as many homes last year as you did: zero. Is that person worth 6% of your home's value?
More: Want help selling your home? Properly is a simpler way to buy and sell
Sponsored
You're 5 minutes away from the best mortgage
Searching for your perfect mortgage shouldn't be hard. Homewise is an online brokerage that will negotiate on your behalf with more than 30 big banks and other lenders, completely free, and it only takes five minutes to apply.
If you're in the market for a new mortgage, or if you're looking to refinance before interest rates rise again, go to Homewise now and answer a few simple questions to get started.