How does the Principal Residence Exemption (PRE) work? When you sell your home, you'll report the sale and its profit on your annual tax return to keep your gains tax-free.
The money you save is based on the number of years you designate the property as your principal residence. If you only ever owned the one home, that's pretty simple; just list every year you lived there.
To qualify as a principal residence, the property has to check these boxes:
The property must be a "housing unit." The CRA's list of eligible properties include a house, apartment, condo, cottage, mobile home, trailer, houseboat, leasehold interest or co-op unit.

You own the property, either alone or with someone else.

You, your spouse, common-law partner and/or children under 18 years old must "ordinarily inhabit" the place. That doesn't mean you or your family members have to live there for the full year or even a majority of the time — just a portion.
If your home is on a big plot of land, keep in mind the CRA usually only allows the exemption to apply to half a hectare (1.2 acres).
More: Best tax softwares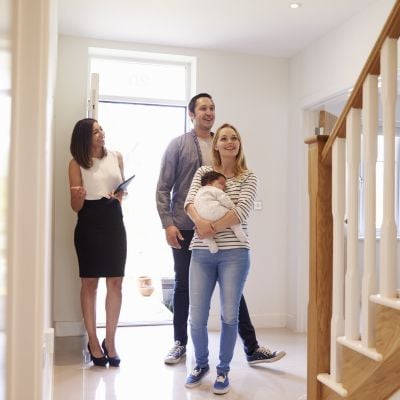 What if I own more than one property? A seasonal home such as your cottage or overseas pied-à-terre can also qualify as a principal residence, even if you and your family only stay in the summer. This sounds counterintuitive, but it's all good news for you and your wallet.
Each household can only designate one principal residence per year (except when you sell a home and buy another the same year, thanks to a "plus one" rule). Deciding which property is assigned to a given year generally depends on its value.
To shelter more of your financial win, you should assign more years to the home with the highest gain. Expert guidance can help you navigate the best strategy.
Keep in mind, if your vacation getaway was listed on Airbnb and generated regular cash flow, it won't qualify for the PRE. Occasional rental or incidental income is OK. And if your second home is abroad, remember that you'll have to look into local tax rules regarding a property's sale as well.
What if I work and live in the same place? Commercial properties aren't eligible for the PRE.
However, if a property was mainly used as a residence, your profits will still be exempt from taxes as long as there were no structural changes or "capital cost allowance" claims — think big-ticket improvements you declared on your tax returns and wrote off over time.
A home daycare that didn't require any renovations is a good example of an eligible property.
When you make changes to a home — maybe you built a studio for your photography business — only the residential part of the home will qualify. So if you converted 25% of your loft into a dedicated work space, you will only be able to shelter 75% of the profit.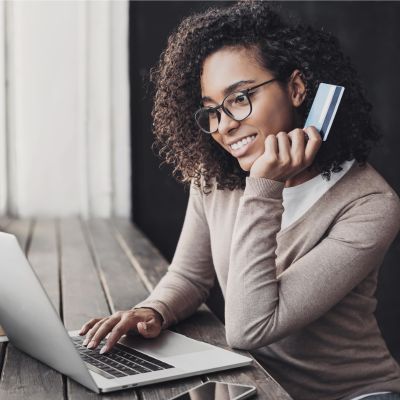 How do you report the sale of your principal residence to the CRA? If you're still feeling confused about your home at this point, you may want to consult a tax expert.
Things can get complicated when a property isn't defined by one owner, one property and one use. Gray areas such as selling part of the property, changing its use for a few years (for example renting it out while you worked abroad) or shared ownership impacts tax calculations and how much profit can or cannot be sheltered.
A pro can also help if you want to sell both your home and your vacation home in the same year. Depending on how you schedule or report your sales, you can potentially retain more of your collective gains.
If you think you're good to go, getting the PRE during tax season is a two-step process.
First, fill out a Schedule 3 — Capital Gains and Losses form. Then complete form T2091, which designates a property as an individual's principal residence. (If you're filing on behalf of a loved one or client who recently passed away, complete form T1255.)
You will need the following information handy about the home:
The day you bought it.

The day you sold it.

The price you paid for it.

Proceeds of disposition (generally, the sale price of the home).

A description of the property.
What happens if you don't report the sale of your home to the CRA? If you file your forms late, expect to take a hit. You'll have to pay $100 for each month since that year's income taxes were due, up to a maximum of $8,000. For example, if you filed your tax return in April and then sent in the PRE forms 10 months later, your penalty will be $1,000.
Failing to declare your property gains will bring on these penalties plus a cringe-worthy CRA audit, back taxes and interest.
Take note, the CRA can audit your return beyond the usual three-year time frame because the window for real estate gains is undefined. It's yet another measure put in place so the government can keep track of house flippers.
Between 2015 and 2019, the CRA reviewed almost 42,000 files in Ontario and British Columbia alone, handing out over $100 million in penalties. Plans are also in the works to establish a Real Estate Task Force that will track down even more scofflaws, focusing initially on those two provinces.
The PRE is there for your benefit, so file for it and hold on to your money the right way.
Sponsored
You're 5 minutes away from the best mortgage
Searching for your perfect mortgage shouldn't be hard. Homewise is an online brokerage that will negotiate on your behalf with more than 30 big banks and other lenders, completely free, and it only takes five minutes to apply.
If you're in the market for a new mortgage, or if you're looking to refinance before interest rates rise again, go to Homewise now and answer a few simple questions to get started.