Homebuyer conditions are sliding into the past Traditionally, if you were to put an offer in on a home, you'd include a few conditions that would need to be met. Conditional offers were expected, if not encouraged.
In addition to wanting a home inspection before closing, buyers also may have asked for a condition of financing, which can give them an out if the mortgage goes sideways, or a condition based on selling their current property before closing on the new one.
That's just not the way it is any more. According to Bosley Real Estate's David Fleming, conditions have been a losing proposition for some time.
"This has been going on for the 18 years I've been in real estate. You are naive to think that if there are 12 offers on a property, you're going to buy it conditionally," Fleming says.
"If you have the highest offer and it's conditional, they're not taking your offer," he adds. "They can accept a little less money and sell it firm, or they can go back to (bidder) No. 2 and say, 'Hey, can you come up in price?'"
Think about it from the perspective of a buyer. If you're ready to move on from your home and the market might be at its peak, would you be willing to slow down the process — and stir in some unnecessary risk — when doing so is completely unnecessary? Canadians aren't that polite.
Let's say a home is listed at $999,000. It receives 10 offers and the highest one is $1.3 million, but it's conditional. By nature, that offer is not firm. Neither the seller nor the buyer can guarantee the deal will go through.
"What if I take that offer, and then that person doesn't firm up?" Fleming wonders.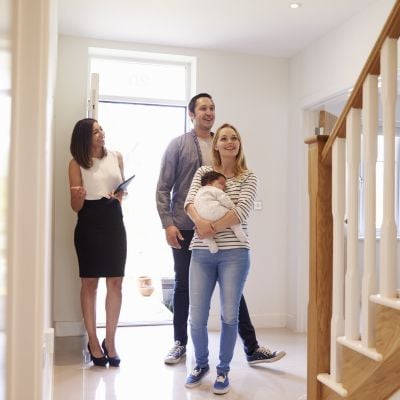 Whether you're hunting for a new home or looking to refinance your mortgage, knowing how much your new loan might cost you is critical. Use our handy mortgage calculator to help you understand what your payments could look like.
Get Started
The market's insane, but your expectations can't be In today's market, when homes are selling in days, and for hundreds of thousands of dollars over asking, no seller has a reason to wait-and-see their way through the sale of their home if the only person who's going to benefit is you.
If you live in a hot market, fierce competition is likely to push every home well beyond the listing price — which is really nothing more than a tasty bucket of chum that gets the feeding frenzy underway. You need to bowl sellers over with your offer.
"If homes are going for X, you have to go in with at least X," says Anthony Venuto, broker at InTouch Mortgage Solutions. "By not going with your full offer, you're putting yourself in a position to lose out. Just go in a little bit harder, a little bit more aggressive."
There was a time when you could put in a less-than-mindblowing offer and then negotiate with the seller, adding $5,000 or $10,000 at a time to your bid until an agreement was reached or the price became too high. Today, sellers have neither the time nor the inclination to play those kinds of games.
If your max bid is enough to get a seller's attention, put it on the table. Going in soft is a recipe for defeat.
"I read an article about these people who lost 22 offers," Fleming says. "The market's not the problem. They — and their agents — are the problem. You cannot lose 22 offers. It's impossible, unless you're doing something ridiculous," like underbidding — or putting conditions on every offer.
But 'no conditions' doesn't mean no inspection You'll have no problem finding stories about desperate buyers rolling the dice and passing up home inspections so they can purchase a home. That is not something you want to do.
"There could be some things hidden there that you don't know," Venuto says.
Century 21 real estate agent Sarah J. Stevens says one of her clients passed on getting an inspection because the cost, $500, was too high. The results have been horrifying.
"The furnace, something's not working with it. The tub was filling up with wastewater. The washer's not working. Something's up with the electrical. It's just been one thing after the next," Stevens says. "Over the years, home inspections have saved my clients thousands, or tens of thousands, of dollars."
Here's the thing: You can still get a home inspection without making it a condition of sale.
Fleming's solution is simple: He pays for his clients' home inspections and has a PDF ready for any buyer who wants to see the results. Home inspection, yes; home inspection condition, unnecessary.
Or, you can do what Stevens encourages and get an "express inspection," where one or two inspectors accompany you during your viewing and quickly check for potentially catastrophic problems, like structural damage, a flood-prone basement or a leaky roof.
"Being able to do an express inspection can be helpful because you can still go in with a no-home-inspection clause but have the benefit of having at least somewhat of a thorough look," she says.
Still wanting to set conditions? Adjusting to a new reality isn't easy. If the idea of making an unconditional offer on a home still makes you squirm, there are ways you can strengthen your bid without abandoning conditions altogether.
Venuto's clients have had success by providing a deposit with their offer.
"There's no real rule, but if you talk to real estate agents, they'll tell you that 5% is a given. If you go in with less than that, it doesn't look too strong," he says. "It's all about optics that favour the seller."
But Stevens says even the savviest, most flexible of conditions will still be viewed by most sellers as little more than an obstacle standing between them and their money.
"When sellers are looking down the list of offers," she says, "they're absolutely going to look more favourably on the ones that have no conditions."
It all sounds dire, but there's no point giving up until you know you've been knocked out of the game. Get yourself in touch with a trusted mortgage broker that can help lay out your homebuying prospects, both short- and long-term.
And if you're committed to buying but haven't started the mortgage process, check your credit score for free and see if there's anything you can do to improve it before lenders start poring over it. The higher your credit score, the lower the mortgage rate you'll be offered. And the lower the rate, the bigger the house you can bid on.
Sponsored
You're 5 minutes away from the best mortgage
Searching for your perfect mortgage shouldn't be hard. Homewise is an online brokerage that will negotiate on your behalf with more than 30 big banks and other lenders, completely free, and it only takes five minutes to apply.
If you're in the market for a new mortgage, or if you're looking to refinance before interest rates rise again, go to Homewise now and answer a few simple questions to get started.