Refis are still incredibly attractive — for now Let's say you bought a $500,000 home two years ago with a $450,000 mortgage tied to an interest rate of 3.24%. Until last year, when mortgage rates plummeted, that would have been seen as a pretty sweet rate. But you can do better.
Abrams says refinancing that mortgage at a rate of 2.29% would save you almost $9,000 in interest in the next five years and allow you to pay down an extra $9,000 in principal.
"The amount you're paying off increases because the money you'd have previously put toward interest can be put toward the principal," Abrams says. "By having a lower rate, you're actually paying down your debt much quicker than you would have before. That's a really important thing to realize."
Also worth realizing is that today's low rates aren't going to last.
The Bank of Canada has indicated several times that it may need to increase its overnight rate, which will put upward pressure on mortgage rates offered by lenders, in the second half of 2022.
"That's just around the corner," Abrams says.
"We can try to make plans based on where the market will be a year from now, but we know where it is today," he adds. "You don't want to miss out on potentially saving $5,000, $10,000, $15,000 over the next five years. It's really important to consider what your options are now."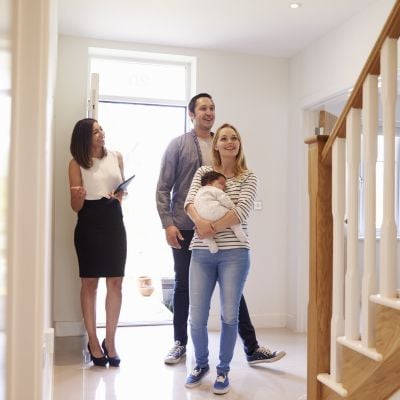 Whether you're hunting for a new home or looking to refinance your mortgage, knowing how much your new loan might cost you is critical. Use our handy mortgage calculator to help you understand what your payments could look like.
Get Started
A refinance isn't just about saving money on your mortgage While paying less in interest and owning your home sooner are typically the main draws of a mortgage refinance, Abrams says they can also jolt your finances in other ways.
Because home prices have risen so quickly this past year, houses have become major financial assets that owners can leverage to pay off debt or invest.
If you're carrying a significant amount of nagging, high-interest debt, a mortgage refinance allows you to pull some of the equity out of your home and use it to wipe out those balances.
Now, rather than paying 10% to 20% interest on that debt, you're paying the 2.5% associated with the mortgage funds you used to pay it off.
Similar thinking can be used to drive investment income: Pull a little equity out of your home at a rate of 2.5% and put it behind a reliable index fund, like the S&P, which has generated 5% to 10% returns over the last 30 years.
Even a return in the 6% to 7% range would put you well ahead.
"That's like getting 4% for free, every single year, just by borrowing some extra dollars to invest," Abrams says. "It's an incredible way to make passive income. I can't tell you how many customers we see do that."
So why doesn't every Canadian homeowner refinance? Despite the obvious savings involved, Abrams says there are several reasons why homeowners may choose to forgo refinancing their mortgages.
They might not understand the process or the savings involved. They may think they're locked into a rate and assume the penalty for breaking their mortgage will be financially devastating.
Many also make the mistake of approaching their lender, rather than a more neutral mortgage company like ours that works with many banks and lenders, for advice about a refi.
"That lender will do everything they can to not have them refinance their mortgage because it costs them a lot more money to get them out of that mortgage and put them into a new one," Abrams says. "People just don't know there are better options out there."
And options are exactly what you should look for when considering a refinance.
Sliding yourself into a new mortgage won't just give you access to a lower rate. It can also provide you with more options, features and flexibility in case your situation changes.
That's why your refinance journey should start with an unbiased mortgage advisor. Once the company has assessed your needs and financial situation, they present your file to multiple lenders and bring the best offers — the ones that help you put money aside for your next vacation, for your child's education, for a second home — directly to you.
Kicking off the process with an online application is a no-cost, no-risk way to find out just how much money you can save.
"On average, at Homewise we're saving our clients 19 basis points on their mortgages," Abrams says. "For a $500,000 mortgage, that's about $5,000 in the first five years. And when you talk about clients who have interest rates of 3% and higher, those savings will be even larger."
Sponsored
You're 5 minutes away from the best mortgage
Searching for your perfect mortgage shouldn't be hard. Homewise is an online brokerage that will negotiate on your behalf with more than 30 big banks and other lenders, completely free, and it only takes five minutes to apply.
If you're in the market for a new mortgage, or if you're looking to refinance before interest rates rise again, go to Homewise now and answer a few simple questions to get started.