1. Bed Bath & Beyond Stores closing in 2020: 200 between U.S. and Canada
Calling Bed Bath & Beyond a home goods retailer probably sells it short. Its colossal brick and mortar locations offer a dizzying array of everything from candles to couches.
But with the pandemic bearing down, the company will close nearly 20% of its stores in the U.S. and Canada over the next two years.
In its first quarter report released in July, the company shared that the shutdown cut its sales in half.
Bed Bath & Beyond is keeping mum about which locations are slated for closure and even how many are in Canada. In the meantime, it's joining other retailers in attempting to build its e-commerce business.
Unexpected vet bills don't have to break the bank
Life with pets is unpredictable, but there are ways to prepare for the unexpected.
Fetch Insurance offers coverage for treatment of accidents, illnesses, prescriptions drugs, emergency care and more.
Plus, their optional wellness plan covers things like routine vet trips, grooming and training costs, if you want to give your pet the all-star treatment while you protect your bank account.
Get A Quote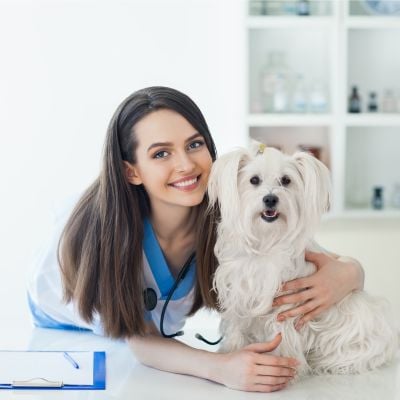 2. Starbucks Stores closing in 2020: Up to 200 over the next two years
The iconic Seattle-based company says it's restructuring its Canadian business as part of a two-year plan that could close up to 200 coffee shops.
The company closed most of its stores in mid-March as Canada grappled with the crisis but reopened most of those locations by the end of May.
In a letter to shareholders in June, Starbucks explained it's responding to changes in consumer habits during the coronavirus pandemic.
Some stores up for closure will be repositioned, focusing solely on pickup orders, for example. The concept has already been tested in Toronto.
3. DavidsTea Stores closing in 2020: 166
The Montreal-based retailer announced at the end of July that it would only reopen a fraction of its stores, closing down 166 Canadian locations and all of its 42 U.S. stores.
The company, struggling during the lockdown, had announced earlier in June that it had not paid rent at any of its retail locations for three months.
But if you're scared of losing access to that vast collection of tasty blends, don't fret. DavidsTea will continue to stock grocery stores and pharmacies with its many products.
The new plan is to become a largely online retailer, as DavidsTea says the "new retail landscape has forced us to re-evaluate how we can bring tea to our fans most efficiently."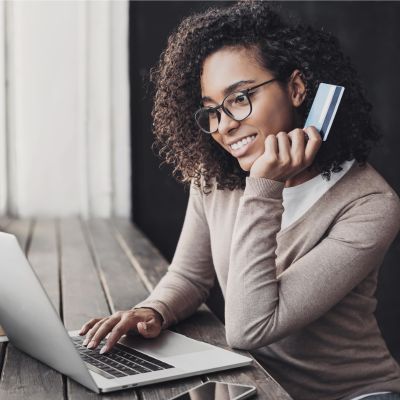 4. Thyme Maternity and Addition Elle Stores closing in 2020: 131
Reitmans Canada announced it would permanently close two of its brands over the summer as part of its restructuring. Expectant mothers are being cautious and shopping online during the global health crisis.
"All of the efforts we put forth to turn these brands around were derailed by the COVID-19 pandemic and, unfortunately, we can no longer afford the required resources to bring them back to profitability," Reitmans Canada's CEO said in a release.
The company operates 77 Addition Elle stores — which focus on plus-size fashion — and 54 Thyme Maternity clothing stores. The insolvent retailer will turn its attention to its other brands Reitmans, Penningtons and RW & CO.
5. Le Château Stores closing in 2020: 123
It's the last dance for this Montreal-based retailer.
Le Château is seeking court protection from its creditors while it winds down its operations and liquidates its assets. Known for its formal dance wear at semi-formal prices, the brand was a favourite of young prom-goers.
In a release, the company acknowledged the challenges brought on by the pandemic.
"Its already evident impact on consumer demand for Le Château's holiday party and occasion wear, which represents the core of our offering, has diminished Le Château's ability to pursue its activities," the company said.
The closures will impact about 1,400 jobs — 500 at its head office and 900 at stores.
6. Carlton Cards and Papyrus Stores closing in 2020: 76
Weeks before the pandemic struck, this greeting card company had already closed its doors.
In January, Schurman Retail Group announced the closures of all North American locations, including 76 in Canada.
Its cards will continue to be available in other stores, as the company attempts to fit their business to meet consumer habits. You can use the chain's online store locator to find other locations that sell the brand.
7. Pier 1 Imports Stores closing in 2020: 67
Way back in February, Pier 1 announced that it would close all of its stores in Canada, as the home decor retailer began bankruptcy proceedings in the U.S.
After months spent trying to restructure and find a buyer, the company will instead close up shop and shutter its 540 locations between the U.S. and Canada, including 67 north of the border.
Pier 1 has struggled to compete with online retailers like Wayfair and Amazon, and, while shutting its Canadian stores was always part of the plan, the ongoing pandemic made it difficult for the brand to carry on in any form.
8. Justice, Loft and Ann Taylor Stores closing in 2020: 50
The New Jersey-based parent company of these three clothing brands announced it would close its stores in Canada as part of Chapter 11 bankruptcy proceedings.
While some U.S. locations will continue to operate, all locations in Canada — including 37 Justice stores, nine Loft stores and four Ann Taylor locations — will close, along with all brick-and-mortar locations in Mexico and Puerto Rico.
Ascena retail group said in a statement that the company's "financial foundation has been severely disrupted by the COVID-19 pandemic."
9. Lowe's and Rona Stores closing in 2020: 34
With more free time this spring to work on home renos, Canadians discovered there were fewer places to shop for those projects.
Toward the end of 2019, Lowe's Canada announced it would close 34 "underperforming" stores in 2020 to better position itself for the future.
"Closing underperforming stores is a necessary step in our plan to ensure the long-term stability and growth of our Canadian business," Lowe's Canada's interim president said in a release.
The recent closures follow a similar announcement from a year earlier, when the company said it would close 31 Lowe's and Rona locations in Canada.
10. Aldo Stores closing in 2020: 40% of its locations
Aldo, even with its unmistakably large footprint in the field of footwear, filed and obtained creditor protection in May after pandemic closures rocked its bottom line.
Retail Insider reports the Montreal-based retailer will now close 40% of its locations in Canada.
In a statement, the company acknowledged the challenging retail environment.
"Two years ago, we designed and began executing a comprehensive plan to restructure the business. We were making strong progress, but the impact of the COVID-19 pandemic has put too much pressure on our business," Aldo said.
11. GNC Stores closing in 2020: 29
You can't muscle your way out of the retail apocalypse.
GNC, the popular health and nutrition retailer, announced over the summer that it had filed for bankruptcy in the U.S. and will close 29 locations in Canada.
The closures are still a small fraction of the company's presence here, which includes more than 200 locations across the country.
In a statement, the company says it had been under financial pressure for several years, only to run into the crushing effects of the COVID-19 pandemic.
12. Mendocino Stores closing in 2020: 28
The Toronto-based women's fashion retailer announced in July that it had filed for insolvency and will close most or all of its locations.
To date, the company hasn't shared whether all 28 of its stores will get the axe or if a few brick-and-mortar locations will remain. The brand has locations across Southern Ontario but primarily around the Greater Toronto Area.
According to the insolvency notice, the company is millions of dollars in debt, partly from outstanding rent payments to landlords like Cadillac Fairview and Oxford Properties.
The notice also says Mendocino will focus on an e-commerce model going forward.
13. Bench Stores closing in 2020: 24
Bench, the athleisure clothing company that got its start in Manchester, England, was another victim of the changing retail landscape even before the pandemic hit.
In January, the company's Canadian partner, Freemark Apparel Brands Group, announced it would close all of its 24 locations in Canada.
Like rival retailers, Bench will turn its focus to e-commerce in a bid to compete in an uncertain post-pandemic environment.
14. Nando's Canada Locations closing in 2020: 21
Facing a sharp decline in hungry patrons during the pandemic, Nando's Canada announced it would permanently close 21 of its corporate-owned restaurants.
The chain, which specializes in Portuguese chicken, will continue to run 27 restaurants in British Columbia, Alberta and Ontario — 13 corporate owned and 14 franchise locations.
"These stores have not been commercially viable for some time, and their losses were only exacerbated by the COVID-19 crisis," the company said in a statement.
15. Victoria's Secret and Bath & Body Works Stores closing: 14
L Brands, the parent company of Victoria's Secret and Bath & Body Works, announced in the spring that hundreds of locations would soon close in North America. That includes 13 of its Victoria's Secret stores and a single Bath & Body Works location in Canada.
Speaking of secrets, Retail Insider reported the lingerie and underwear chain had been quietly shutting down a number of its stores even before the pandemic.
L Brands reported a 37% sales decline in the first quarter of 2020, after stores closed for months amid the pandemic.
16. Laser Quest Stores closing in 2020: 11
A staple of kids' birthday parties for the past 27 years, Laser Quest announced in September it would end operations across both Canada and the U.S.
In a statement on its website, the company acknowledged that the pandemic and resulting economic uncertainty have made reopening impossible.
Don't retire your laser gun just yet, though. The company says some locations could reopen under new ownership.
17. Microsoft Stores closing in 2020: 7
Though Microsoft stores bear a striking resemblance to Apple stores, they haven't demonstrated a similar staying power.
The tech giant announced it would close nearly all of its 83 brick-and-mortar locations around the world, including seven in Canada.
In a statement, the company said that despite its stores being closed during the pandemic, employees have continued to serve customers remotely.
"Our sales have grown online as our product portfolio has evolved to largely digital offerings, and our talented team has proven success serving customers beyond any physical location," Microsoft vice-president David Porter said in a June release.
18. Henry's Locations closing in 2020: 7
Though it has appointed itself "Canada's greatest camera store," Henry's says it will close seven of its 29 locations.
The company filed for creditor protection and will undergo a reorganization to try to succeed in a post-pandemic world.
"The Canadian retail industry has been one of the hardest hit sectors, and Henry's has felt a dramatic impact," the company's CEO said in a release.
19. Frank and Oak Stores closing in 2020: 7 so far
This Montreal-based clothing company is starting to close up shop after filing for creditor protection.
Founded in 2012, Frank and Oak launched as an online-only brand but eventually opened 16 locations across Canada. Now it will attempt to pivot back to its roots.
Although the company hasn't officially shared the number of stores it plans to close, its Facebook page lists seven locations offering store closing sales.
20. Sail Stores closing in 2020: 6
Sail will try to right the ship as it restructures and scales down.
The outdoor retailer, which was founded more than 40 years ago, filed for creditor protection in June after facing financial pressure from the pandemic.
It will close four of its Sportium locations in Quebec and two Sail stores in Ontario as it looks to keep another 12 locations alive.
21. Tucker's Marketplace Stores closing in 2020: 3
Yet another restaurant casualty of COVID-19, Tucker's Marketplace announced in June that it was closing its locations in Toronto, Ottawa and Burlington.
The buffet restaurant was popular for family gatherings and featured various food stations with a large selection of options.
While the website has since gone dark, a letter from the company acknowledged that COVID-19 would likely be around for a while and the chain had no choice but to end operations.
"Most concerning of all," the letter reads, "we expect that customers will be reluctant to return to restaurants or to frequent restaurants as often as they once did until a meaningful treatment or a vaccine for COVID-19 is found."
22. J. Crew Stores closing in 2020: 3
Way back in May, J. Crew became one of the first major retailers to buckle under the pressure of the pandemic, filing for bankruptcy in the U.S.
Now the clothing retailer has closed two of its three remaining J. Crew stores in Canada, and one J. Crew Factory store. That leaves only a single full-scale brick-and-mortar site, located in Toronto's Yorkdale Mall.
The company emerged from Chapter 11 in September, saying it was "well-positioned for long-term growth."
The retailer also continues to operate five factory locations, all located in B.C. and Ontario.
More: Check out the Ampli app and earn cash back on your purchases for free. Use the promo code (AMPLI5) to get $5 bonus on joining.
Sponsored
Trade Smarter, Today
With a wide variety of investment chocies, CIBC Edge makes it easy for you to trade how you want, when you want.