Some companies lost trust for bad behaviour during the pandemic, while others climbed the ranks by rising to the occasion. But overall, average scores hit their lowest point since the index started in 2015.
The school says the pandemic has made Canadians more skeptical and more conscious of where they spend their limited funds. These are the brands Canadians now trust the least:
10: Lyft This ridesharing service tanked in trust before and during the pandemic. That's bad news for any company involved in the "sharing economy," where trust is an even more essential part of the business model.
Gustavson reports that the company promised workers paid leave if they were "affected by the virus" or quarantined. However, stories of employees struggling to receive financial assistance damaged Lyft's reputation.
Lyft spokeswoman Alexandra LaManna told CNET in April that the company had provided sick leave pay to almost 1,500 drivers and was doing "everything we can" to handle inquiries.
Unexpected vet bills don't have to break the bank
Life with pets is unpredictable, but there are ways to prepare for the unexpected.
Fetch Insurance offers coverage for treatment of accidents, illnesses, prescriptions drugs, emergency care and more.
Plus, their optional wellness plan covers things like routine vet trips, grooming and training costs, if you want to give your pet the all-star treatment while you protect your bank account.
Get A Quote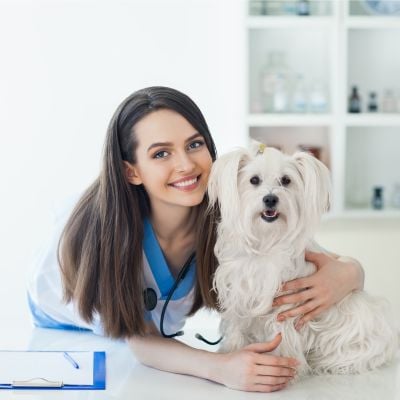 9. Instagram Instagram is the most trusted of the major social media brands — but that doesn't say much, considering they're all in the bottom 10.
Instagram's introduction of a "false information feature" — which uses third-party fact checkers to curb the spread of misinformation — in December 2019 didn't work quite as well as hoped. The system has flagged some digital art and innocently touched-up images as "fake information."
Trust is declining in social media in general, according to Gustavson's report, as traditional media outlets are again seen as essential sources of reliable information.
8. American Airlines Air travel has been largely grounded since COVID-19 arrived, though that can't be the only factor in this company's poor showing. American Airlines is the least trusted airline in both the pre- and post-pandemic reports.
Although the brand hit bottom before the pandemic, reports of packed planes have discouraged even more Canadians from flying American. As of July 1, the airline is no longer leaving middle seats empty and is booking flights to full capacity.
Responding to concerns, American Airlines pointed to its strict face mask requirements, enhanced cleaning procedures, a pre-flight symptom checklist and additional flexibility for customers who want to change their travel plans.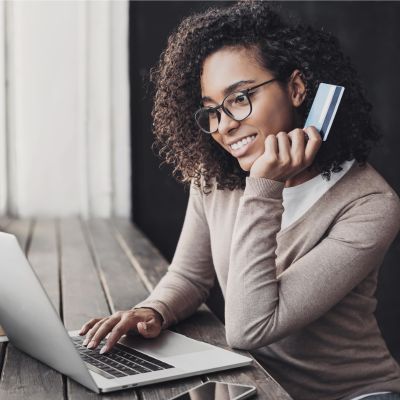 7. Airbnb Trust in Airbnb plummeted this year, with COVID-19 helping drive the momentum.
The world's largest accommodation provider suffered the same fate as other lodging services during the pandemic, with more Canadians choosing to stay at home. However, Gustavson suggests Airbnb's drastic plunge from 2019 may be due to safety issues such as scams and a fatal shooting at a California Airbnb.
The rental company announced in February that it would prevent Canadians under 25 from renting entire homes in their community after three young men were killed at a Toronto party.
The company's business model relies on trust — most people wouldn't stay in a stranger's guest room without Airbnb's oversight — so the slide down the scale could be a major problem.
6. Uber Lyft's higher-profile rival Uber also suffers from low trust scores due to its treatment of employees during the pandemic.
Although CEO Dara Khosrowshahi said he would waive his base salary for the year and offer up to 14 days of financial aid to drivers and delivery workers affected by COVID-19, workers say it's not enough. Some have been struggling to get paid leave, despite the promises made.
On top of that, Uber has been trying for years to block a proposed class-action lawsuit that could see drivers declared employees, providing them with a minimum wage, vacation pay and other protections. Uber considers its drivers independent contractors.
Canada's Supreme Court ruled against Uber's bid on June 26. The company is now open to a $400 million suit in Ontario.
5. Twitter In the months after the initial 2020 survey, this social media giant managed to inch upward enough to beat Snapchat, but people still aren't keen on the friendly-looking bluebird.
Twitter has banned millions of automated accounts but is still struggling to stop the spread of misinformation on its platform. Bots have been accused of skewing elections and drowning out proper debate.
And when it comes to censoring or fact-checking ordinary people, pundits and politicians, Twitter is regularly condemned for either going too far or not going far enough. The result is a loss of trust from all sides of the political spectrum.
4. Sun newspapers The gap in trust between social media sites and traditional news outlets has only widened in recent years, according to the Gustavson School of Business. Yet one media brand has been left behind.
Together, the Calgary, Edmonton, Ottawa, Toronto and Winnipeg editions of the Sun continued their descent to the bottom as the least trusted traditional news source. (It's unclear whether the Vancouver Sun, which has the same ownership but a different style, is included.)
Some readers are turned off by the Sun's brash headlines and pointed opinions, while others accuse the publications of political bias and a loose relationship with the facts. For their part, Sun newspapers have consistently defended their reporting and say they try to be a voice for ordinary working Canadians.
3. Snapchat Snapchat's efforts to tightly control the news that appears on its platform — "separating social from media" — have given it a better reputation than its peers when it comes to misinformation, but that hasn't translated into trust.
Snapchat has been criticized for its face-morphing filters that correct "flaws." The "Snapchat Dysmorphia" phenomenon can reinforce unhealthy beauty standards and has reportedly led some users to seek cosmetic surgery.
A spokesperson for Snapchat told Global News that the app "was designed as a place where people feel free to be their authentic self" but did not comment directly on the filter issue.
2. Craigslist Buying stuff from a stranger can be a sketchy process, but your nerves are bound to be way worse in the middle of a pandemic, when COVID-19 can live on surfaces.
This classifieds site also has a bad reputation for hosting scams, particularly fake rental listings. The Canadian Anti-Fraud Centre reports that Canadians lost almost $1.4 million to such scams over the course of three years, Global News reports.
Craigslist's website provides tips and information regarding scams and how to avoid them, such as not paying people you haven't met in person. The company also tries to screen fraudulent posts, according to the Better Business Bureau, but many make it through the system.
1. Facebook Millennials are more likely to trust organizations that work proactively to solve social issues, Gustavson reports. Facebook has a reputation for the opposite.
The world's largest social-media platform has been consistently accused of not doing enough to filter misinformation and hate speech. More than 100 businesses vowed to pull their ads from the platform in July as part of a #StopHateForProfit movement.
In response, Facebook CEO Mark Zuckerberg promised new policies to ban ads that claim people from a specific race, nationality, gender, sexual orientation or origin are a threat to anyone else.
That rounds out the list of brands Canadians call untrustworthy. So where are they choosing to spend their time and money?
The list of the top 10 trusted brands experienced some sharp shifts during the pandemic. For the first time, the food and drug retailer sector became the most trusted category as most stores stayed open and dealt with shoppers trying to clear out the shelves.
Here are the brands that have earned Canadians' favour, at least for the time being:
10. Cirque du Soleil The world's biggest contemporary big top producer had to suspend all of its shows in March, upsetting fans who were eager to see some classy clowning. With its revenue reduced to zero, the Montreal-based company furloughed 95% of its staff.
But Cirque earned goodwill by vowing to pay for employees' insurance, footing the bill to get close to 2,000 of them back to their home countries and introducing a new online hub, #CirqueConnect, so fans could watch past performances at home for free.
Since the Gustavson survey was conducted, Cirque du Soleil has filed for bankruptcy protection, committed to 3,500 layoffs and opened itself up to new buyers, so it's unclear whether Canadians' trust will last.
9. Global News Canadian broadcasters have surged in the past few months, as more people are trusting news channels to provide them with the hard facts during uncertain times.
Founded in 1994, Global News provides both community-based and national coverage to Canadians, striving to tell stories "in ways that make a difference."
This year, the broadcaster won 11 awards for journalistic excellence from the Radio Television Digital News Association, lauding its coverage of everything from disappearances to environmental issues.
8. VIA Rail It seems Canadians still enjoy travelling by rail, as this Montreal-based service reached a record-high ridership of more than 5 million passengers in 2019.
When the pandemic struck, VIA Rail temporarily suspended service on several routes and loosened up its booking rules, allowing Canadians to cancel reservations anytime before departure and receive a full refund with no service charges.
However, due to COVID-19's impact on the travel industry, VIA Rail temporarily laid off about 1,000 unionized workers in July, which could affect Canadians' trust in the brand.
7. Interac Interac won the title of most trusted financial services brand at No. 7 on the list.
The firm experienced a huge surge in demand during the pandemic, as Canadians stopped using cash and started relying on digital and contactless payments like never before. The company reported that more than 3.75 million e-transfers were sent on May 1 — a record daily high.
Interac says families and neighbours have loved using its e-transfer service to split bills while stocking up at big-box stores.
6. CBC / Radio Canada News Like its private rivals, public broadcaster CBC gained the trust of more and more Canadians during the pandemic. Public support is an important commodity for CBC, as the Crown corporation relies on more than $1 billion in taxpayer money to keep running each year.
Founded in 1941, CBC hosts an enormous range of Canadian content, from TV shows like Little Mosque on the Prairie to curling championships, in addition to its hard news.
The broadcaster garnered 68 Canadian Screen Awards from the Academy of Canadian Cinema & Television in 2020 for its television series, documentaries and news reporting.
5. The Weather Network This one's a puzzle, as far fewer Canadians were venturing outside this spring, but The Weather Network still made it into the top five.
The network says its true-and-tested forecasting and reporting have made it "one of the largest providers of weather data to top web properties" and "a trusted source for delivering weather data reliably and efficiently." It claims more than 60 million users worldwide.
In May, after the survey was conducted, The Weather Network launched a good-news-only content hub "A Brighter Day" to highlight uplifting stories in communities across Canada.
4. Costco This bulk-buying behemoth continues to rank high for its reliability and treatment of employees, Gustavson says.
Members have come to associate Costco's Kirkland Signature label with quality at an affordable price, and the company's warehouses have remained well stocked despite the surge in grocery store shopping.
Costco has also been lauded for its response to COVID-19, as it limits admission to warehouses, reduces service in some departments to minimize contact and provides special shopping hours to seniors. The warehouse club announced in April that it would give priority access to health care workers and first responders, allowing them to skip lines.
3. CTV News This network was founded in the 1960s with a mission to deliver "Canada's most trusted news," and it seems to have achieved its goal.
This marks the third consecutive year that CTV National News with Lisa LaFlamme has won the award for Best National Newscast at the Canadian Screen Awards.
Parent company Bell Media also announced in early June that CTV was Canada's most-watched television network during primetime for the 19th year in a row, according to Numeris data.
2. Shoppers Drug Mart/Pharmaprix Canada's biggest pharmacy chain, known as Pharmaprix in Quebec, bagged the second spot on the Trust Index.
Unlike many retailers, Shoppers Drug Mart remained open to Canadians throughout the pandemic as an essential service. The stores not only provide prescription drugs and groceries, but many contain Canada Post offices so you can mail and pick up packages.
The pharmacy-retail giant offered seniors an exclusive shopping hour in March, during the onslaught of panic-buying that occurred at the start of the lockdown. It was also one of the first major Canadian food and drug retailers to give front-line workers a temporary raise during the pandemic.
1. Canada Post Still waiting for that blender to arrive in the mail? You're not alone, but that hasn't stopped Canada's primary postal operator from becoming the most trusted brand in the country.
With many brick-and-mortar stores closed to the public, buyers had to resort to online shopping for just about everything, flooding the mail carrier with a volume of orders usually only witnessed during Christmastime.
Canada Post rose to the occasion, setting a new one-day record on May 19 by delivering 2.1 million parcels across the country. The Crown corporation announced later that month that delays will continue due to "unprecedented" parcel volumes, but Canadians seem to understand the company is doing its best.
Sponsored
Trade Smarter, Today
With a wide variety of investment chocies, CIBC Edge makes it easy for you to trade how you want, when you want.