Check in on your credit score Before you commit to any big purchases or financial decisions, it's a good idea to make sure your credit score hasn't tumbled during the lockdown.
During the pandemic, many banks and lenders have allowed borrowers to defer their payments for several months without any impact to their credit rating. Unfortunately, in some cases these deferred payments have been falsely reported as late, which can result in a credit score drop of up to 150 points.
With a lower credit score, you could receive poor interest rates or even get rejected for personal loans, mortgages and credit cards, so a checkup is an important first step.
If you haven't looked at your score since the pandemic began — or ever — you can use a site called Borrowell to check it for free in about three minutes.
Borrowell will analyze your credit report and show you exactly what's affecting your score. If you have a deferred payment that's been falsely reported as late, you'll want to contact the lender and credit bureau and ask them to correct it.
And if your score is low for other reasons, Borrowell will give you personalized tips and tools to help you boost it fast.
Unexpected vet bills don't have to break the bank
Life with pets is unpredictable, but there are ways to prepare for the unexpected.
Fetch Insurance offers coverage for treatment of accidents, illnesses, prescriptions drugs, emergency care and more.
Plus, their optional wellness plan covers things like routine vet trips, grooming and training costs, if you want to give your pet the all-star treatment while you protect your bank account.
Get A Quote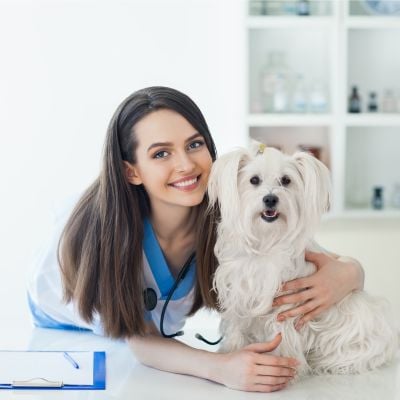 Clear out your COVID debt Clearing out your debt is one of the most effective ways to bump up your credit score. If your credit card balances have ballooned during the pandemic, you should make an effort to cut them down before you jump back into your pre-COVID habits.
To recover quickly, you may want to pay off your high-interest credit cards with a debt-consolidation loan.
Companies like LoanConnect can match you with a loan you can use to wipe out all of your existing debt immediately. That way, you'll make just one monthly payment to your new lender at a much lower interest rate than you were paying on your cards.
With a lower rate, you'll stop losing so much money in interest and can pay down your debt much faster.
Applying for a loan with LoanConnect won't hurt your credit score, and the process is surprisingly fast. You could be pre-approved in as little as 60 seconds and have your money within 24 hours.
Lock in an ultra-low mortgage rate Once your debt is under control and your credit score is in good shape, you'll be ready to take full advantage of the current real estate market.
Mortgage rates are at record-lows right now to stimulate the economy, so if your job is stable and you've been thinking about becoming a homeowner, this is an ideal time to buy.
You'll want to compare offers from a bunch of different banks and lenders, because even a small difference in the rate you receive can add up to thousands of dollars over the term of your mortgage.
If you don't have time to do the legwork yourself, try enlisting the help of a brokerage like Homewise.
In just minutes, and at no cost to you, Homewise will set you up with a personal adviser who will negotiate on your behalf with over 30 lenders to find you the best mortgage available.
And if you've already got a mortgage, Homewise can help you refinance into one of today's rock-bottom rates. With the right refi, you may be able to reduce your monthly payment and save thousands of dollars in interest.
Just keep in mind that breaking your current mortgage early will require you to pony up some hefty fees, so you'll need to work with your adviser to make sure the savings are worth it.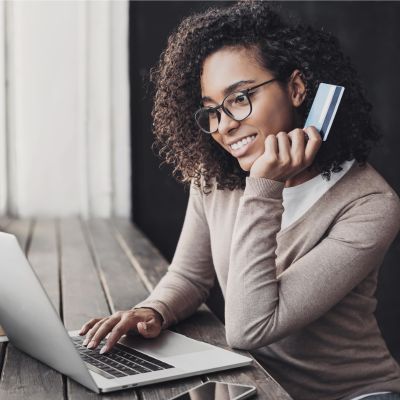 Upgrade to a bigger home After a historic drop in sales during the first quarter of the year, the Canadian housing market has rebounded big time. Transactions hit an all-time high in July, and 40% of the Canadians surveyed by Nanos said they expect real estate prices in their neighbourhood to rise over the next six months.
If home isolation has you feeling cramped — maybe you're stuck in a shoebox condo and have been dreaming about a beautiful, spacious house — it's a good time to check how much you'd get if you sell.
Homeowners in Calgary and Ottawa and condo owners in Toronto can use a handy website called Properly to learn the current value of their property in less than five minutes. All you have to do is type in your address, answer a few quick questions, and Properly will instantly send you a free and accurate home valuation.
You'll also get a detailed breakdown of the market trends in your neighbourhood, like how many other homes are for sale and how much above or below asking price they typically go for.
And if your dream home pops up on the market before you list your place for sale, Properly can help you avoid the stress of buying a new home before you sell your current home.
Try your hand at investing The pandemic might have caused you to pump the breaks if you were planning to start investing this year, but with the help of a robo-advisor you won't need a lot of money to get started.
With Wealthsimple, you can start investing with as little as $1.
And don't worry if you're short on experience — robo-advisors will handle all the tough decisions for you, like what to buy and when to sell. All you have to do is select the risk level you're comfortable with, and Wealthsimple will match you with a portfolio that fits your goals.
Even during the pandemic, Wealthsimple's portfolios have performed steadily and reported solid earnings.
Setting up a Wealthsimple account only takes a few minutes, and if you sign up using this special link, you'll get an extra $50 added to your portfolio for free when you deposit your first $500.
Protect your family against the unexpected As the pandemic has proven once again, life is unpredictable. While you can't guarantee that your stocks will take off, you can make sure that your family will be taken care of if something happens to you.
Purchasing life insurance is one of the wisest moves you can make with your money if you want to breathe easier during this stressful year. A solid policy can cover your mortgage, replace your income and ensure that your kids will be able to afford poat-secondary tuition if you depart early.
You might be wary of applying for life insurance. After all, it's a process that's been known to take weeks and involve confusing paperwork and unpleasant medical appointments with strangers. But thanks to a new generation of providers, things are much easier now.
Online life insurance companies like PolicyMe use cutting-edge technology to make the application process painless and quick. You can get an instant quote simply by answering some basic questions. And when you apply for a term life policy through PolicyMe's website, which for most people will take about 15 minutes, you'll immediately find out whether you're approved. No more weeks-long waiting periods, and most healthy applicants won't need a follow-up medical exam.
Sponsored
Trade Smarter, Today
With a wide variety of investment chocies, CIBC Edge makes it easy for you to trade how you want, when you want.