The reasons for the mortgage changes Both the updated stress test and the mortgage insurance revamp have sprung from the same desire: to maintain the stability of Canada's lenders.
While the measures may indirectly cool off housing prices, the CMHC and the Office of the Superintendent of Financial Institutions (OSFI), which called for the new stress test, are mostly interested in making sure Canadians can pay back their mortgages, and preventing the kind of banking system implosion seen in the U.S. in 2008.
This is why we're seeing a new stress test now, when mortgage rates are unbelievably low. As the Canadian economy recovers from the COVID-19 pandemic, rates are going to rise; the OSFI wants to ensure that today's buyers would be able to continue making their mortgage payments if rates were to move significantly higher.
With the new stress test, which took effect on June 1, you must now prove you can handle a mortgage with an interest rate of 5.25% before a lender will approve you. Rates today are nowhere near that level, but if they eventually spike, the regulators want you to have some breathing room — not a plastic bag over your head.
The CMHC's tighter mortgage insurance rules, which arrived as a lovely little Canada Day present on July 1, 2020, reduced borrowing limits, increased credit score demands and restricted down payment sources for any buyer putting down less than 20% of a home's purchase price.
Those homebuyers can no longer fund their down payments with money borrowed from credit cards, unsecured personal loans or lines of credit. Only "traditional sources" of cash, such as savings, equity from the sale of a house or financial support from relatives, are acceptable.
The housing agency also increased the minimum credit score needed to qualify for mortgage insurance from 600 to 680. (If you don't know your score, you can easily check your credit score for free.) And, borrowers are now capped at spending 35% of their gross income on housing.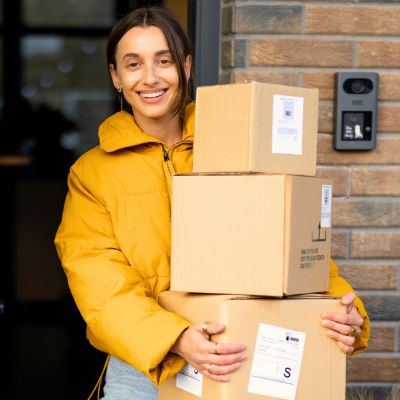 Shopping online? Let Capital One Shopping find and apply the best coupons for you. No hassle, just savings. Install now, save always.
Learn More
What should homebuyers do? The new stress test has received a lot of press over the last few weeks, primarily because it's coming at a time when so many Canadians already are feeling squeezed — by runaway housing costs.
Compared to the country's towering home prices, the stress test won't be more than a speed bump for most homebuyers.
"It just throws up some potential limits on what they can borrow — if they were already borrowing up to the limit, and if they had a down payment of 20% or more," says BMO chief economist Doug Porter. "Even then, we estimate that if a potential buyer's maximum mortgage had previously been $1 million, now it will be $955,000."
If your buying power has been diminished by the stress test, you have a few options at your disposal: buy less house, save more money to make up the shortfall, or borrow what you need from a family member. None of those is ideal, and the saving and borrowing suggestions are likely impossible for most Canadians.
You also might consider turning to a lender that doesn't have to adhere to the OSFI's stress test rules. Your choices would include a credit union and a mortgage investment corporation.
Homebuyers who can't align their finances with the CMHC's stricter insurance guidelines should look for a lender that also works with Sagen (formerly Genworth Canada) or Canada Guaranty, the country's two private-sector providers of mortgage default insurance. Neither company has followed in CMHC's rules-tightening footsteps.
So even if the national housing agency thinks you're too risky to work with, you'll still find a range of lenders that want your business.
How the rules impact refinances Because mortgage rates are still low and enticing, it's worth taking a brief look at how the two regulatory changes impact the ability of homeowners to refinance their way to significant savings.
The CMHC's revised lending rules may frustrate buyers, but they don't affect owners who'd like to cut their monthly payments or tap into their equity. The rules around refinancing haven't changed, so if you haven't yet taken advantage of today's historically low mortgage rates, you may want to get moving on that before rates start creeping up.
But this year's new stress test will factor into your plans if you're planning on renewing your mortgage with a different lender. When you move your mortgage, your new lender needs you to jump through all of the same hoops you encountered with your first lender, including a stress test.
It may seem a little strange that you have to be re-stress-tested if you go to a new lender but not if you stay with your current one — but in today's wacky housing market, it's not like anything makes much sense.
One last thing: Whether you're refinancing or purchasing, make sure you're working with a mortgage broker that can get you the best deal. Homewise will negotiate with more than 30 lenders on your behalf and provide you with winning strategies for getting into a home.
The market may be more unapproachable than ever, but help from a professional can really open up some doors for you as a homebuyer — pun very much intended.
Sponsored
Automatically apply coupon codes for free - it's kinda genius
Capital One Shopping's browser add-on automatically applies coupon codes as you shop online. It also alerts you whenever there's a better deal available from another retailer. It's absolutely free – plus it takes only two clicks to install.
Add the Capital One Shopping browser extension today and start earning discounts of up to 50% on the things you already buy. Your bank account will thank you