Growing popularity
So far, there are at least 12 telehealth providers in the country. The oldest is the Ontario Telemedicine Network (OTN), founded in 2006. Others were founded from 2016 onward.
Maple, a private virtual care provider, was created in 2016 by ER doctor Brett Belchetz, Belchetz diagnosed three friends and relatives over text and then decided to launch his own company. There wasn't much buzz initially, but Maple tripled its client base during the pandemic. There is also a reported $100 million initial public offering (IPO) on the Toronto Stock Exchange (TSX) in the pipeline.
Maple then made headlines after Shoppers Drug Mart Inc. announced in September 2020 that it would invest $75 million in the company. Maple later acquired Calgary-based Wello, yet another virtual care service.
The acquisition and the consolidation of these virtual health-care platforms came as the pandemic instigated longer wait times. According to a new study released by the Fraser Institute, Canadian patients waited longer than ever in 2021 for medical treatment amid lockdowns. The median wait time was** 25.6 weeks**, the longest ever recorded.
Unexpected vet bills don't have to break the bank
Life with pets is unpredictable, but there are ways to prepare for the unexpected.
Fetch Insurance offers coverage for treatment of accidents, illnesses, prescriptions drugs, emergency care and more.
Plus, their optional wellness plan covers things like routine vet trips, grooming and training costs, if you want to give your pet the all-star treatment while you protect your bank account.
Get A Quote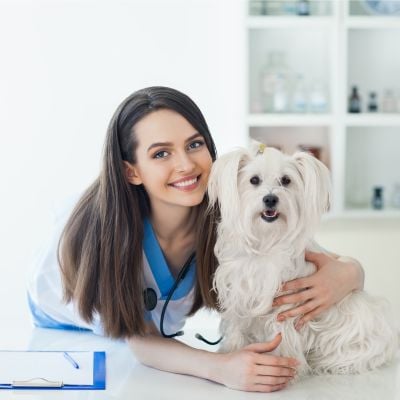 Telehealth isn't new but few Canadians know about it
Dr. Alejandro Jadad, the founder of the Centre for Global eHealth Innovation at the University Health Network and a University of Toronto professor of medicine, said that the medical world knew about telemedicine more than 30 years ago. Jadad even stretched the timeline to more than a century ago, when the telephone was invented.
"We have (government) telehealth services in most provinces in Canada, but most Canadians don't know about it," said Jadad.
"They tend to have clunky, outdated interfaces and they are very bureaucratic and not easy to organize," he added. "Even if (people) knew about them, they may have preferred an alternative."
Prior to the pandemic, there was a "dearth of data" showing that "most Canadians did not know about the availability of virtual visits to physicians."
A 2019 Canadian Medical Association surveys shows that about 41% of Canadians would like to have video visits with their health-care provider. However, only 4% of family physicians offer this option.
Also, pre-pandemic reports showed that Canada lagged behind its peers when implementing technology. One in five family doctors in Canada offered their patients the option to interact online. Meanwhile, 90 per cent of doctors in Sweden offered this option, according to a 2019 Commonwealth Fund survey.
Jadad, who has long championed telemedicine, described emerging telehealth options as "more convenient, closer to your fingertips, much closer to your immediate needs."
The pandemic has allowed employees to ponder why they have to work from the office if they can produce the same output at home, leading to the work-from-home revolution. COVID-19 has had the same impact on the medical world, said Jadad.
"So in medicine, or in the medical world, there are some things that we must do in person. You cannot do intensive care over the computer, or surgeries," Jadad explained. "But many, many, many things could be done through a digital interface," he added.
"Because the interface is not the crucial element, the level of compassion is," he elaborated.
Licensing is an issue
The biggest hurdle with telemedicine is the way Canadian doctors – based in different provinces – are paid, giving rise to licensing issues. There is still no national licence for Canadian doctors.
This was also considered one of the barriers during the pandemic, when doctors were stretched thin. Overwhelming demand forced some doctors to move from one province to service another one in need.
"We have this old fashioned model, which is that the licence is province by province," said Raisa Deber, professor at the Institute of Health Policy, Management and Evaluation at the University of Toronto.
Both Jadad and Deber deem this as an emerging problem as telehealth expands its presence.
Also, for some, the proliferation of virtual care might signal widespread privatization, making it less affordable for Canadians.
"I think you have to be careful in defining what you mean by privatization," Deber replied when asked if privatization taking over, citing there is a distinction between funding and delivery.
"There's almost no public delivery," she said.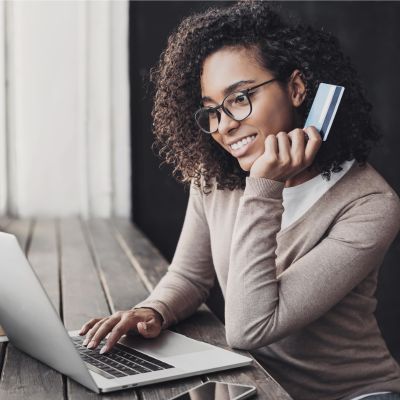 More access doesn't mean more affordability
In Canada, the federal government gives money to the provinces for health care. The provinces then have to comply with the Canada Health Act, which requires residents of a province or territory to be entitled to the publicly funded health services covered by provincial or territorial plans.
The act also added provisions that prohibited extra billing and user fees for insured services.
But what are these insured services?
"What has to be covered is medically necessary care to a legal Canadian resident," she said. "So that one of the things that has happened in a number of provinces is that they'll allow certain care to be delivered outside of hospitals, in which case, it does not have to be insured."
For the most part, hospitals are funded by taxpayer money and are obligated to offer insured services to residents and citizens. For example, a Canadian can get insured physiotherapy at a public hospital, but must pay or use private insurance when outside this hospital if the province chooses not to cover it.
According to Deber, there are studies that have shown when public and private funding is allowed, "the total cost went up, not down." The rise of private telehealth in Canada offers a case study of this price increase.
"And then the other thing that has been happening in Canada, in a lot of the provinces, is that provinces have realized that if they can move the care outside of the hospital, they don't have to pay for it," Deber said.
"So you have the interesting thing that the for profit guys are more expensive, not less expensive. But the government doesn't have to pick up that bill. So if you look at the international comparisons, you see how incredibly more expensive the U.S. system is."
As telehealth takes off, patients now can skip the waiting rooms and speak with doctors from the comfort of their homes. After all, this is what technology is for. However, coverage and affordability are still a work in progress.
Sponsored
Trade Smarter, Today
With a wide variety of investment chocies, CIBC Edge makes it easy for you to trade how you want, when you want.