How does a home price estimator help buyers?
HouseSigma's home price estimator is simple and straightforward. Users type in a home's address and, in a few seconds, the app uses a combination of sales data and algorithms to provide a price range the home's final sale price is expected to fall into.
Money.ca entered an address we're familiar with, a detached home near the busy Dufferin-Bloor intersection in downtown Toronto, into the estimator. Despite the app saying the home was a semi-detached rather than a detached property, all of the information provided — square footage, number of bedrooms and bathrooms — looked accurate.
The potential prices ranged from just under $1.4 million to almost $2.1 million for the two-storey home with a basement suite. The mid-range estimate came in at $1.8 million, just under the average price of homes sold in the City of Toronto in January.
More from Money.ca
Even if HouseSigma nails their estimates 100% of the time — they don't; more on that in a bit — how does that information help buyers avoid bidding wars in a city where virtually every sale is competitive?
Michael Carney, director of business development at HouseSigma, says the information is being provided to help buyers form realistic expectations, which can prevent them from making offers on homes they have no chance of buying.
"There's a growing disconnect between the listing price and the actual selling value of a home," Carney says, "so it's not necessarily that HouseSigma can help 'end' bidding wars. But what it can do is help a buyer make an informed decision and avoid being lured into a bidding war" by a misleading listing price.
Carney says well-capitalized buyers with no appetite for a bidding war can also use the estimator to put in "a strong pre-emptive offer."
Unexpected vet bills don't have to break the bank
Life with pets is unpredictable, but there are ways to prepare for the unexpected.
Fetch Insurance offers coverage for treatment of accidents, illnesses, prescriptions drugs, emergency care and more.
Plus, their optional wellness plan covers things like routine vet trips, grooming and training costs, if you want to give your pet the all-star treatment while you protect your bank account.
Get A Quote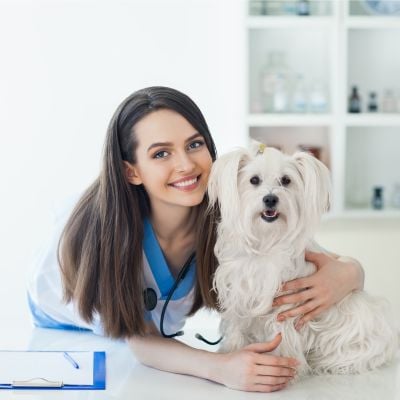 Accuracy concerns
The estimators provided by companies like HouseSigma — and there are plenty of them — are really only helpful if the prices they spit out are accurate. That's not always the case.
In December, Toronto real estate agent Scott Ingram published a blog post titled "Canadian Online Home Price Estimators Kind of Suck," where he looked at the accuracy of the pricing tools offered by HouseSigma, Zolo and Zoocasa in the case of 95 properties sold in the city between January and November of 2021.
According to Ingram's analysis, all three companies provided estimates that were too low more than half of the time. HouseSigma's estimates were too low 85% of the time, although they were closer to the actual sale price more frequently than either Zolo or Zoocasa.
Vancouver-based Royal LePage agent Adil Dinani says the lack of nuance that results from having algorithms rather than people price homes can lead to mystifyingly wrong valuations.
After using an online estimator, Dinani says the price he was given "came in $800,000 below what the home was recently appraised for by my bank."
Chris Alexander, president of Re/Max Canada, says the market may simply be too hot for even the cleverest of pricing technologies to keep up with.
"When things move at a more traditional pace, and you have a days-on-market average of over 35 days, their consistency is typically higher. But it's really hard for any automated estimator to be accurate in the current market because of how quickly things are moving," he says.
The best use of a home price estimator
Carney says HouseSigma's price estimator is best used as a research tool. It's not intended to replace the input of a real estate agent.
"If I was perhaps eight months, 12 months, maybe even 16 months away from actually being able to purchase a home, I'd still want to be able to do some research," he says. "I don't think I, or a lot of younger people, would want to engage with a realtor at that particular point in their home buying process."
But getting an accurate read on a home's value means eventually talking to a professional, says Dinani.
"I do believe there is an important place for technology in making the buying/selling process more efficient. However, leaning on a local expert will achieve much more accurate pricing evaluations," he says.
"Good agents see a lot of property," says Alexander. "So they have the in-depth knowledge of what's actually going on inside the home. ... They have a lot more depth of detail on what a property may or may not have, as opposed to the guesstimation of a of an algorithmic tool."
Used as a research and expectation-setting tool, home price estimators are undoubtedly valuable. The only bidding wars they're likely to keep you out of, however, are the ones you wouldn't have won anyway.
After all, if you can afford a home in a claustrophobically tight market like Toronto, Ottawa or Vancouver, chances are a few dozen other people can, too. And they're not going to let that property go without a fight.
Sponsored
Trade Smarter, Today
With a wide variety of investment chocies, CIBC Edge makes it easy for you to trade how you want, when you want.