While some consider the term ageist, Silver Tsunami is a metaphor dating back to the 1980s, used to describe the increasingly aging population and the ripple effects.
Some even warn or celebrate that the influx brought by the Silver Tsunami as seniors downsize or leave behind what is projected to be 20 million properties in the U.S. by 2037. That's because the increase of homes on the market will likely depress home prices.
Impact on Canadian market
But, will we see the same shift in Canada?
"Policymakers have known this was coming for about 50 years. So it's already sort of baked in," says Mike P. Moffatt, Senior Director, Policy and Innovation at Smart Prosperity Institute, who authored a report last year, saying that Ontario needs to add one million homes over the next decade to keep up with population growth.
Canada already has an ambitious immigration system, and areas especially big cities such as Toronto and Vancouver will continuously be – demographically – replenished with newcomers.
However, Moffat says it's possible for rural areas with fewer newcomers to see more downward prices.
"In the long run, you might see falling home prices not keeping up with inflation in slower growing communities, however, faster growing communities, the outlook for those homes still should be strong assuming that there are no big policy changes to immigration," he explained.
Northern Ontarian cities such as Thunder Bay or Sudbury are examples of places with slower population growth than the southern part of the province.
"What we've seen with the seniors aging on the housing market is actually a smaller impact than what municipalities and other policymakers have projected so far, but that could change," further adds Moffat.
Unexpected vet bills don't have to break the bank
Life with pets is unpredictable, but there are ways to prepare for the unexpected.
Fetch Insurance offers coverage for treatment of accidents, illnesses, prescriptions drugs, emergency care and more.
Plus, their optional wellness plan covers things like routine vet trips, grooming and training costs, if you want to give your pet the all-star treatment while you protect your bank account.
Get A Quote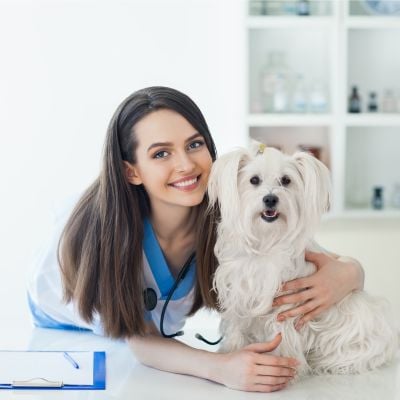 Seniors aren't a monolith group
Experts also say that seniors are a diverse group of people, making this high influx of homes into the market a less likely scenario too.
"Baby boomers are an incredibly diverse group with a wide range of lived experiences, preferences, expectations, challenges and opportunities," says Maxwell Hartt, assistant professor at the school of urban and regional planning at Queens University, who acknowledges that a demographic shift is underway.
"Currently, the likelihood of a huge surplus of single-family homes entering the market all of a sudden is quite low," he adds. "The transition will likely happen slowly over time."
Seniors are aging in place
The big trend happening is that more and more seniors are choosing to age in place especially following the pandemic where long-term care homes have been disproportionately impacted by COVID-19 infections and deaths.
"But so far, we haven't seen seniors leaving their homes at the rate that was predicted," says Moffat.
This has created the challenge of turning their homes into more accessible abodes.
"If you want to get a contractor to create a ramp instead of a stair for example outside your front door, just the waiting times in large parts of the country are quite high," explained Moffatt.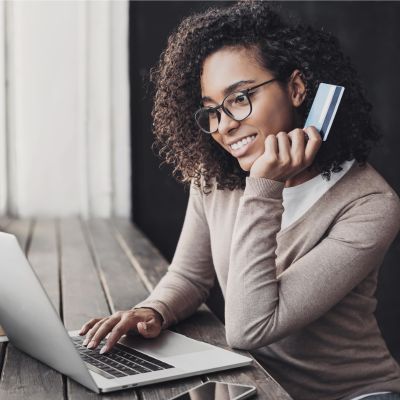 Manufacturers making new equipment for accessibility
This has also created new demand for contracts for newer accessibility devices and equipment.
"We have [people with] regular aging, and those who are looking for a longer term solution. We also have those who are aging and injuring themselves (at home)," says Eldon H.W. Dixon president at the Vaughan, Ont. based 101Mobility, a company that offers accessibility solutions.
Dixon, whose two top products are stairlifts at homes and wheelchair ramps, says as the population ages manufacturers are also coming up with newer solutions.
Starting in March last year, manufacturers are now building equipment solutions for homes that are more than two floors.
"So on the technology side, the equipment is also advancing to meet people's needs," he explained.
Changes in society to make infrastructure more accessible
Revamping homes to make them more accessible has also turned into a more collective effort.
For example, an initiative funded by Canadian Mortgage and Housing Corporation through the National Housing Strategy's Solutions Lab program has brought seniors and housing developers together to bring forward solutions.
Samantha Biglieri, assistant professor at the School of Urban and Regional Planning at the Toronto Metropolitan University was part of the project.
"They know long-term care is not the answer. We know that seniors want to be at home,and how do we do that in a creative way?" says Biglieri.
Biglieri rejects the term Silver Tsunami saying that it paints getting older as a "burden on society" and sees it as an ageist view of older adults. To her, the emerging questions are weather we should invest in lifts like the ones seen in long-term care homes at people's houses for example.
Biglieri says that the Oasis Model, first originated in the U.S., that's making a ripple effect in Canada. The model works by making senior-majority apartment buildings more age-friendly and so far has been applied successfully to one apartment building in Kingson, Ont.
"They thought of how we can use our communal amenity space to support us? So they worked with their landlord, they worked with local organisations to get things like meals delivered, and community care like that in home care. Because they're coming to one building, they can do multiple people in a row," Biglieri explained.
To curb isolation and loneliness, the seniors following this model in Kingston even transformed amenity spaces into places for playing games and live entertainment nights.
"Living alone can be a predictor of health issues," Biglieri adds.
Intergenerational housing transition as a solution?
Multigenerational homes, those that have three or more generations living under the same roof, are on the rise in Canada. According to the 2021 census, almost one million Canadian households, or close to 7%, are composed of multiple generations or multiple families. Hartt also says mitigating the housing crisis can be done through intergenerational housing that can be part of a "range of appropriate and appealing housing options" that's needed.
Federal and provincial governments are coming with solutions too. People are being offered home renovation tax credits as well as seniors home safety tax credits. This year, Canada has also offered a multigenerational home renovation tax credit about 15% of the lesser of the eligible building expenses and $50,000.
While more cities across the country are pushing for age-friendly planning and some are even aiming to reap titles that they are age-friendly, Hartt argues more needs to be done.
"To start, many of the age-friendly programs, strategies, and plans are not statutory. In other words, they are not bound by legislation," he added.
Making housing more affordable and making suburbs, where the majority of seniors live, more accessible and walkable are all expected to continue to be a challenge not only to the government but also urban planners themselves.
Sponsored
Trade Smarter, Today
With a wide variety of investment chocies, CIBC Edge makes it easy for you to trade how you want, when you want.