Fear of the unknown pushes people to plan
One in five Canadians over the age of 18 screens positive for signs of major depressive disorder, generalized anxiety and post-traumatic stress, according to a March release from Statistics Canada.
And perhaps some people are channeling their fears and anxieties into something productive.
Natalie Jamison, senior wealth advisor at Scotia Wealth Management in Oakville, Ont., noticed increased interest starting in spring 2020, when a number of clients suddenly wanted to review their insurance coverage as the pandemic first surged.
"When COVID hit, of course we were all freaked out," says Jamison. "And what that led to was insecurities about, 'What if I catch this virus and die, is my family protected?'"
Jamison and her team undertook a number of insurance reviews to ensure clients had the full coverage they wanted.
Those initial fears led clients to other concerns — checking whether they needed a will or a power of attorney, or an update to their existing documents.
"If you did die, it's not enough to just have insurance," Jamison says. "You need to have a plan in place; you actually need to formulate what you would like to have happen if you die."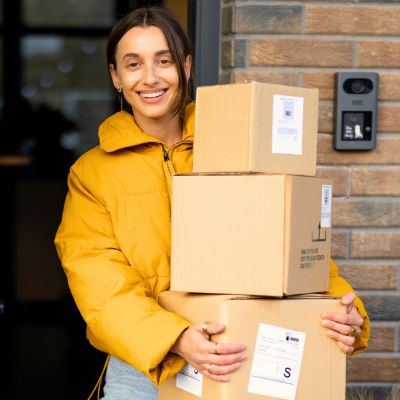 Shopping online? Let Capital One Shopping find and apply the best coupons for you. No hassle, just savings. Install now, save always.
Learn More
COVID made uncomfortable conversations necessary
And it's not just traditional planners who've seen increased business: Online estate planning company LegalWills.ca noted its sales spiked 300% in March 2020.
In response, the business ran a survey in February 2021 in which two-thirds of participants said writing a will was something they'd been meaning to do for a while, with about half indicating that the pandemic influenced them to draw up or update the document.
Jamison says people put off getting a will for a number of reasons: It can be emotional. They're superstitious. They think the process is too expensive or time-consuming. Or a couple can't agree on details such as choosing a person to name guardian of their children.
But she and Blumenfeld agree the consequences can be dire when someone dies or becomes incapacitated with no paperwork in place.
For example, a couple that Jamison works with faced legal hurdles after the husband had a life-altering accident. His wife assumed she'd be able to make decisions for him while he was in a coma, but without a power of attorney in place, she had to apply to the courts to become his legal guardian.
Now the court requires her to keep receipts and a ledger for every dollar she spends on his care, down to his toothbrushes.
Many parents who haven't named a guardian for their minor children don't realize their kids may end up with a foster parent until a judge can select a family member or loved one to care for the child, a process that could take as long as a year.
"People don't know what happens if you don't have this," says Jamison. "And the consequences are huge. Nobody wants their kids to go to foster care. Nobody wants to have to apply to the courts to be a guardian for their own spouse."
Influx of business causes other challenges
On top of more people showing interest in getting their estate plans in order, the pandemic introduced new logistical challenges.
"Until recently, we were not meeting anybody in person," says Blumenfeld. "That's actually been a real challenge. Just because it's such a personal area of practice, and you need to really get into personal issues."
And while most of Blumenfeld's clients can hop on a video conference call, others don't have the online skills or even a computer to connect that way.
Then when the time comes to sign the paperwork, Blumenfeld asks clients to print their own copies of the final document to sign, while she prints her own copy to sign herself. Both need to be included in the final documentation, which means the paperwork doubles — quickly creating storage issues for Blumenfeld.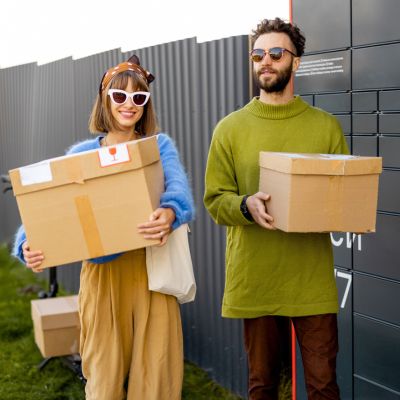 Automatically finds you the best coupons to use
Compares over 1000 merchants to give you the best price
Notifies you when your favorite items go on sale
Learn More
Don't wait for a pandemic to review your estate
Many clients who went to Jamison felt they'd "just" updated their plans three years ago. But when they pulled out their plans to review them, they found that the amount of time that had passed was closer to 13 years.
Even if you have revisited your estate plans recently, you should revise them whenever you go through a major life change — buying a house, having a child, getting married. The plans are not meant to be static documents.
"It should be fluid, and it should be updated with the time," says Jamison.
Among people without a plan, very few want to initiate the process, but Blumenfeld suggests that you think of it as the way to have a say over what happens after you die. Even if you think that you don't have enough assets to justify a plan, you should still think about pursuing one.
In fact, those people often have the greatest need.
"I find it's been the single people who really need to think it through … because otherwise what they have, it's going to their siblings who they can't stand or, you know, it's going to their parents who [are] in their 90s," says Blumenfeld.
Although it took fear — which Jamison calls a "powerful motivator" — to push many people to initiate estate planning, the occasion also opened the door for discussions that financial planners have long tried to encourage.
"I feel validated," says Jamison. "It's a topic we've always wanted to discuss, and thank goodness we're discussing it now."
Sponsored
Automatically apply coupon codes for free - it's kinda genius
Capital One Shopping's browser add-on automatically applies coupon codes as you shop online. It also alerts you whenever there's a better deal available from another retailer. It's absolutely free – plus it takes only two clicks to install.
Add the Capital One Shopping browser extension today and start earning discounts of up to 50% on the things you already buy. Your bank account will thank you