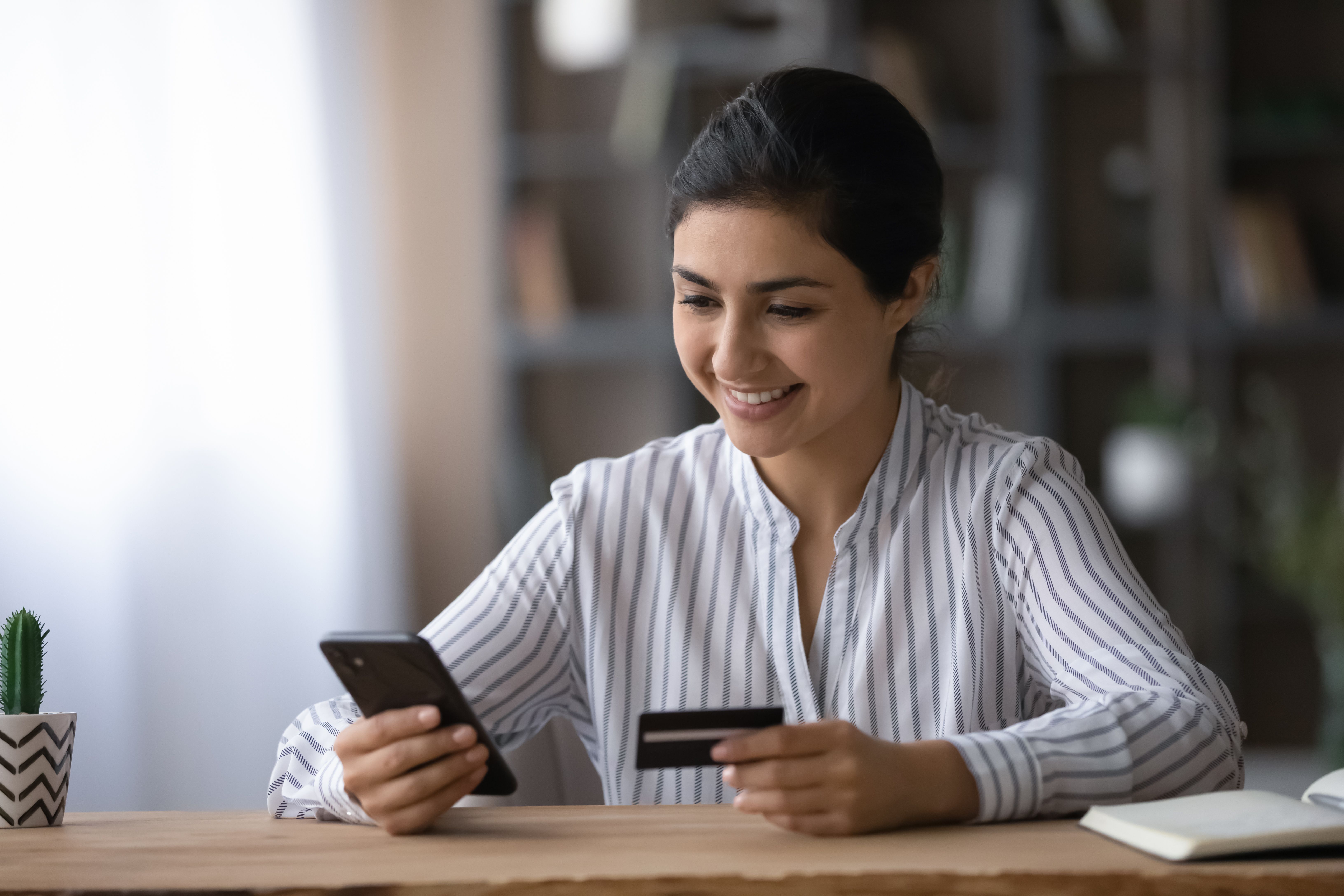 Best Personal Loans in Canada
🗓️
Updated: October 19, 2023
We adhere to strict standards of editorial integrity to help you make decisions with confidence. Please be aware that some (or all) products and services linked in this article are from our sponsors.
We adhere to strict standards of editorial integrity to help you make decisions with confidence. Please be aware this post may contain links to products from our partners. We may receive a commission for products or services you sign up for through partner links.
In an ideal world, you'd never need to borrow money. But we all fall a bit short once in a while. Personal loans can be the safest and least costly way to close financial gaps.
Personal loans in Canada are made only to individuals, and most banks and lending companies have conditions about what you can use a personal loan for. There are different types of personal loans, including secured, unsecured, and credit-building loans (explained below). Personal loans can have terms and interest rates that vary widely. Our recommended lenders have personal loan rates that begin at 3%. In contrast, average credit card rates begin at around 20%.
Best personal loan rates
Loans Canada
Loan Connect
Mogo
LendDirect
LoanMeNow
Loan type
Unsecured short-term personal loans
Unsecured loans (also offer lines of credit)
Minimum income
Stable employment is required
Funding
Most partners within 48 hours
Closing/origination fees
Varies by lender (generally around $100)
Brokerage fee that varies depending on your application
Loans Canada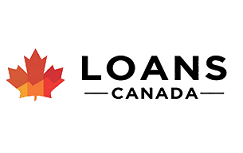 For Canadians who have nearly any reason to borrow money – for a vehicle, small business, other debt consolidation, or for an unnamed personal expense, Loans Canada is an excellent resource. More importantly, with Loans Canada's good reputation and strong network of financial institutions, you can be confident that the terms behind any quotes you're pre-approved for are what you'll actually receive -no unpleasant surprises. The lenders partnered with Loans Canada typically offer interest rates as low as 1.99%–46.96% on amounts that range $500 to $50,000, with funding for some available in as little as 24 hours.
There are no credit requirements or income requirements listed outright, and the site has lenders specifically for people with bad credit.
You can pay off a Loans Canada loan in five years (or more) or as little as three months, and by connecting users to agile online lenders in Canada, it's easy to field a handful of quotes and select the best terms through this indirect lender.
Click here to apply or learn more by reading our complete Loans Canada review.
LoanConnect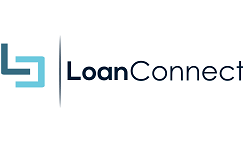 LoanConnect is not a direct lender, but rather an access point to dozens of lenders from one application. LoanConnect's lenders provide short-term, unsecured loans, some of which are accessible even for those with a previous bankruptcy or bad credit. LoanConnect lenders' rates begin at a competitive 6.99% - 46.96% depending on an applicant's credit history. Check the interest rate you're being offered before accepting the loan and make sure you're eligible:
You're a Canadian citizen.
You're the age of majority in your province.
Prospective borrowers can apply online in just a few minutes, get approved for a loan within around 5 minutes, and the funds usually clear into the borrower's bank account on the same day. You won't have to pay Loan Connect itself any fees for the service, though some of the direct lenders do charge an origination fee.
Learn more by reading our complete LoanConnect review.
Mogo
Mogo is a fintech company based in Ontario that offers a wide variety of services. Mogo has almost the entire fintech sphere covered in their product offering, which includes:
Mortgages
free credit score monitoring
credit cards
personal loans
identity fraud protection
The personal loans they offer vary, ranging $300 to $35,000, and terms as short as 6 to 60 months. The interest rates on these personal loans also vary widely from 9.9%-46.96%, depending on your financial profile. There is no minimum credit score for borrowing with Mogo, though borrowers with a low score will likely be offered an interest rate at the higher end of Mogo's range. Those whose credit scores qualify them for the lower end of the interest range will be referred to Lendful, which is Mogo's partner lender.
To apply for a loan through Mogo, you'll need to be a permanent resident of any province or territory not excluded and earn at least $13,000 per year. You'll need proof of income and an active bank account to set up your Mogo loan, but their online application process is quick, and they claim to offer pre-approval in just three seconds.
Mogo reports your on-time loan payments to one of the major credit agencies in Canada, Equifax. This reporting means that faithfully making payments on time will improve your credit score. When you are ready to pay off your Mogo loan, there are no extra fees, and you have the option to make interest-only payments if you are having trouble paying your loan off promptly. What makes Mogo unique is a 100-day money-back guarantee for borrowers who are unsatisfied with Mogo's service. This guarantee is a pretty unusual option for a personal loan.
LendDirect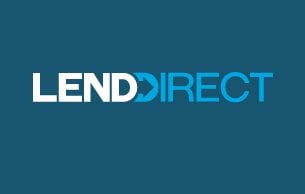 While most of the lenders on this list offer personal loans that you'll pay back in installments over a specific term, LendDirect provides a line of credit-style loan, which is more flexible than a standard personal loan. A line of credit functions similarly to a credit card. You'll have access to up to $15,000 in credit, but you'll only incur interest and make payments on money you withdraw from the line of credit. You don't have to withdraw the entire amount in a lump sum, and you can use, pay off, and reuse the line of credit many times over.
You can apply for a LendDirect loan for amounts up to $15,000. The interest on a LendDirect loan ranges between 19.99%-46.93%, and you'll need to meet the following requirements to qualify:
You must be a Canadian resident between the ages of 18 and 70.
You must provide proof of employment.
You must have a minimum income of $18,000 per year.
You must have a Canadian chequing account and a void cheque.
Once you're approved, you should receive access to your personal line of credit within one or two business days. You withdraw money from your personal line of credit by logging into your online portal and withdrawing money into your bank account. Once you withdraw money into your bank account, you'll be responsible for paying back the money borrowed. There are no fixed payments with a line of credit, but LendDirect will automatically withdraw your minimum payment monthly.
LoanMeNow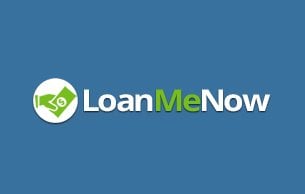 LoanMeNow is a short-term loan provider for Canadians. As a short-term loan provider, they offer Canadians small loans (between $300 to $1,000) with short loan terms, up to a maximum of three months. LoanMeNow promises to get you cash within 24 hours, and they don't do a credit check. Due to these loose qualification requirements, the interest rates on LoanMeNow loans are quite high, between 28.00% to 32.00%. Due to these higher interest rates, most other types of debt, like lines of credit and even credit cards, are a better choice if you need cash quickly.
You can apply for a LoanMeNow loan on their website. To qualify, you'll need to meet the following qualifications:
You must be 18 years or older
You have an after tax (net) salary of at least $1200 per month
You have been employed with the same employer for the last 2 months
You are a Canadian resident
You must have a Canadian bank account
You are paid by direct deposit
You must not be in a bankruptcy or a consumer proposal
You must not be planning to declare bankruptcy or a consumer proposal
You'll also need to provide the following documentation:
Detailed bank statement for the last 60 days
Last pay stub
A void check or a signed direct deposit authorization form from your bank
Proof of identity with photo (driver's license, medicare card, passport)
Proof of home address: (cellphone bill, cable bill, hydro bill etc…)
Liberation letter (Only if you've recently come out of a bankruptcy or a consumer proposal)
Once you qualify for a LoanMeNow loan, you'll receive an offer outlining the amount and any fees you'll pay to originate the loan. The average loan term is three months, and you can pay back the loan in advance with no extra fees.
Most common reasons to get a personal loan
You might opt to take out a personal loan for many reasons. Down payments on a home, consolidating debt, covering medical expenses or surgical procedures, buying a car, or finally getting to those home improvements you've always wanted could all be great uses for a personal loan. The ideal reason to get a personal loan is when you're unable to cover the full amount you need to pay but are responsible enough and financially able to pay back the loan on time.
Who Is eligible for a personal loan?
To be eligible for a personal loan in Canada, you must:
Be over age 18
Be a resident of Canada
Be the owner of a bank account
Have proof of identity, like your driver's license, photo ID, or passport
Have proof of residence, e.g., a recent utility bill
Have proof of income, like recent pay stubs
Have proof of your regular monthly expenditure, such as mortgage or rent payments, utility costs, etc.
Have some kind of Canadian credit history
Meeting the above requirements makes you eligible for Canadian personal loans in general. But to get the best interest rates and conditions, you'll need:
An average to excellent credit score—ideally over 650
A low debt-to-income ratio, namely the percentage of your income that goes toward paying debt—your debt-to-income ratio should be below 36%
No history of bankruptcy
Types of personal loans
Unsecured loans
These are "unsecured" because you don't put up anything as collateral to guarantee the loan. If you default on payments, you don't risk losing your collateral, but you generally need a better credit score and will pay slightly higher interest rates for an unsecured loan.
Secured loans
For a secured loan, you'll have to put something up as collateral, such as your house, your car, or valuable jewelry. Secured loans often have lower interest rates, but you risk losing your collateral if you can't make the loan payments.
Reverse loan/cash secured savings loan
A cash secured savings loan is often called a "backward loan" or "reverse loan" because you gradually deposit the amount that you eventually want to "borrow" and then can withdraw that amount as a loan later. A reverse loan helps you build your credit score quickly while saving a lump sum simultaneously, but you do have to pay interest on it. Refresh Financial's Credit Builder Loan has an interest rate of 19.99%, and applicants can be approved for it without a credit check.
The Credit Builder Loan from Refresh Financial is not available to residents of Quebec.
Other ways to borrow money
A personal loan can be an effective way to borrow money, but it's not the only way. Before deciding on a loan, consider other ways of borrowing that might be more appropriate for your circumstance.
Line of credit
A line of credit, or LOC, is different from a loan because it is a revolving source of credit. This means that your creditor gives you a maximum limit that you can withdraw at any given time; once you pay back what you've borrowed, you can withdraw money repeatedly as long as you continue to repay what you've withdrawn. Interest is charged only on what you withdraw, not on the maximum credit limit.
Sound familiar? LOCs have similar functionality to credit cards, although they usually have lower interest rates. Interest immediately begins accumulating on what you withdraw, without the grace period you get with a credit card. LOCs all operate similarly, but there are a few slight differences when comparing the best line of credit rates from one bank to the next.
Home equity line of credit (HELOC)
A home equity line of credit, or HELOC, is a secured line of credit available to homeowners with at least 20% equity in their home. This means that the remaining balance on their mortgage must be less than 80% of the home's value.
HELOCs are popular because they offer very low-interest rates, typically around 0.5% to 2% higher than the lender's prime rate. They also tend to have very high credit limits, up to 65% of the home's market value. This combination of a low-interest rate and a high credit limit can make HELOCs a more attractive borrowing option than regular LOCs or personal loans.
Credit card
A credit card can be a more affordable way to borrow money in some circumstances, particularly when trying to consolidate debt. Rather than taking out a loan to consolidate different forms of debt, you might consider using a 0% balance transfer credit card instead. Balance transfer cards have promotions where you can transfer debts onto the card and pay a low-interest rate for a limited time, typically six months to a year.
That said, although balance transfer cards have low-interest promotions for transferred balances, regular credit cards typically have higher interest rates than most personal loans. For this reason, it makes more sense to use a loan instead of a credit card for many borrowing circumstances.
You can learn more about the advantages and disadvantages of this strategy by reading our article that compares balance transfers vs. personal loans.
Bottom line
A personal loan is there to help you in your time of financial need. Go on that vacation, build that deck, or cover the medication you recently needed. Personal loans are a responsibility and a commitment, so before settling down and getting a loan, make sure you do your due diligence and understand the terms, fees, and interest rates. That way, you'll know exactly how much you'll be paying.
Should I pay off my credit card or personal loan?

+

You're best off paying the debt with the higher interest rate, which will likely be your credit card.

Do personal loans hurt my credit score?

+

Taking out a personal loan will temporarily affect your credit score, as you're considered to have acquired more debt. However, as you pay off your debt, your credit score should increase. Be careful though, miss a payment and you'll be working twice as hard to get your credit score back in good standing.

Should I pay off my personal loan early?

+

Paying off your loan early might save you a bundle on the interest you would be paying, but it might be worth it as some lenders charge prepayment fees that might be even steeper than the interest.